Performance Jib Cranes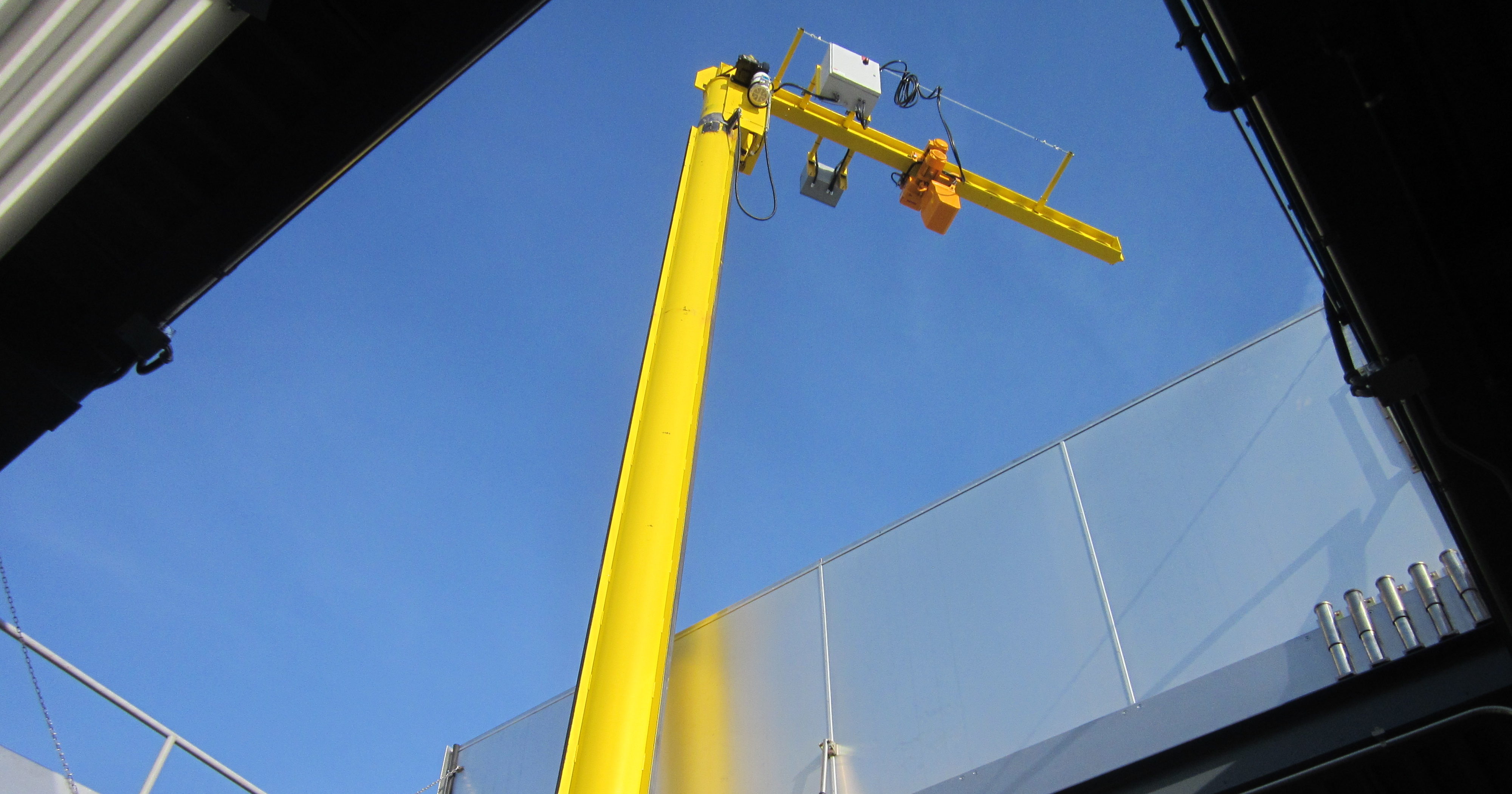 These performance jib cranes, also called motorized jib cranes, are conceived as motorized products with all the outstanding features of a standard jib crane in addition to a wide variety of other features. Motorized jib cranes have a variable frequency drive that can be configured for single or multiple speeds. These motorized jib cranes have precision drive assembly with field adjustment torque limiter for the added drive protection. The worm gear reducer with oil bath lubrication for reliable operation and low maintenance also help to ensure the longevity of these jib cranes, whereas the direct drive allows for the accurate and consistent position of loads.
Motorized Jib Cranes
Baseplate Mounted Performance Jib Cranes
Baseplate mounted jib cranes, also called freestanding jib cranes, are one of the most versatile cranes on the market. These jib cranes can serve several work stations, be placed in outdoor applications such as loading docks or machine assembly operations, where they can be overlapped with other jibs to provide staged operations.
Wall Bracket Performance Jib Cranes
Wall bracket jib cranes are one of the most economical means of providing hoist coverage for individual use in bays, along walls or columns of plants or as a supplement for an overhead crane.
Wall Cantilever Performance Jib Cranes
Wall cantilever jib cranes provide hoist cover and 200-degree rotation for individual use in bays, along walls or columns of a plant, or as a supplement to an overhead crane or monorail system. The jib has the advantage of providing maximum lift for the hoist as it can be installed in close proximity to the underside of the lowest ceiling obstruction.
Mast Type Performance Jib Cranes
These mast type jib cranes are floor supported, top stabilized, and are capable of 360-degree rotation via the top and bottom bearing assembly.
Additional Material Handling Resources:
Latest News 
Work-Related Musculoskeletal Disorders >