The Rotacaster is the only multi-directional wheel technology developed primarily as an industrial and commercial floor wheel.
The fixed orientation of the main wheel allows forward and reverse movement without fighting a swivel caster offset, while the peripheral rollers facilitate turning, rotational, lateral and diagonal movement. When navigating turns this also eliminates all skipping associated with fixed wheels.
The Rotacaster's unlimited manoeuvrability makes it a real alternative to a swivel castor and brings a whole new dimension of possibility to the design and functionality of wheeled products.
Specifications/Features
Projects
Video
Resources
Specifications/Features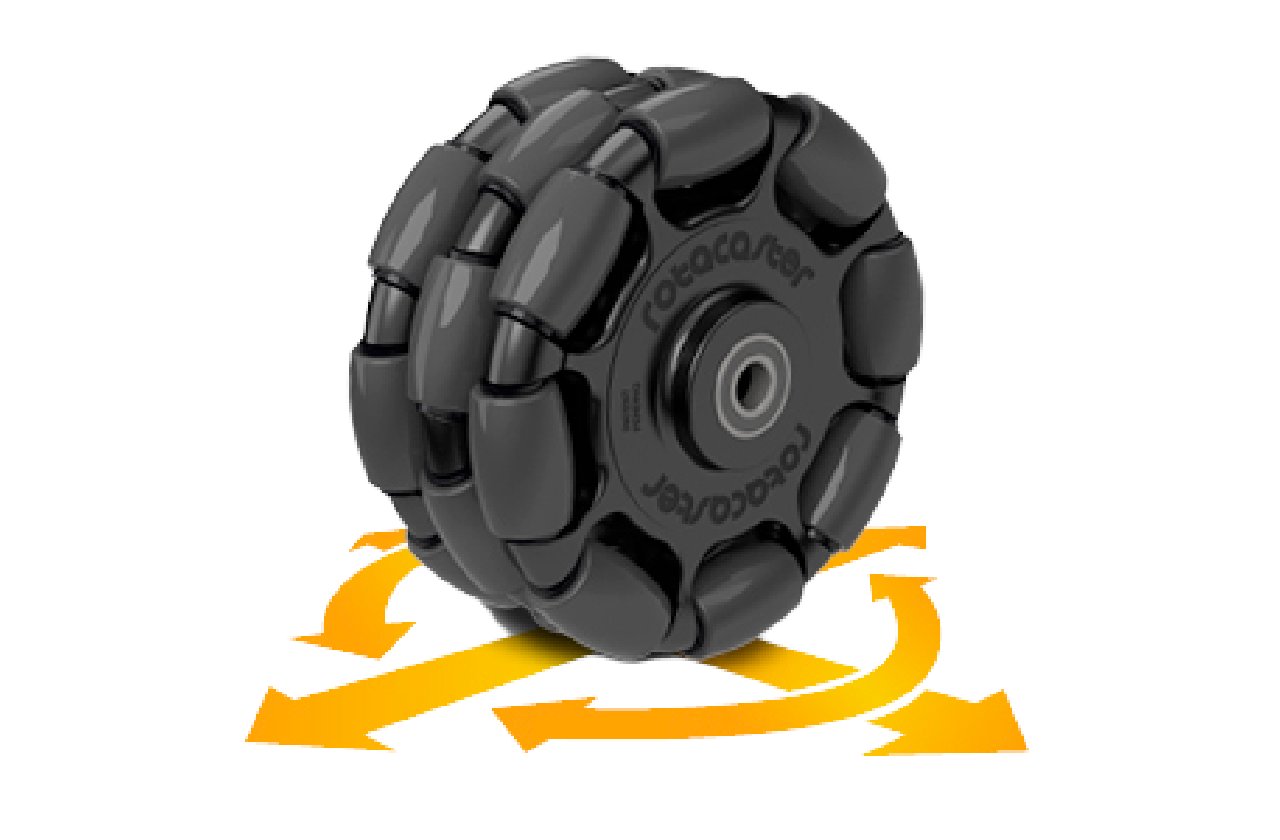 360° manoeuvrability
Better directional control and tracking
Precise positioning – without swivel offset correction
Minimal wheel space/housing requirements
Simple mounting – able to tilt or lever off the fixed wheel mounting
Non marking polyurethane rollers
Load stability – a static centre of load relative to wheel base
Load distribution – the ability to use multiple wheels without swivel offset resistance
Robust – wheel frame and roller axles provide a web-like structure with over-moulded rollers
Tough and rust free – full polymer construction with no steel pins
Projects
Video
Resources
A Guide to Workplace Musculoskeletal Disorders
We offer a huge selection of products and quick quotes for what you're looking for
Give us a call. Our friendly customer service staff are on hand to help you.