Bag Lifters Increase Efficiency and Productivity
Sack and bag lifting is a common problem in many industries that causes a financial strain on the company as well as your employees physically. With over 20 years of experience solving ergonomic bag handling challenges, we have a diverse line of products designed to reduce or eliminate employee injury while increase productivity at your facility.
One option for eliminating employee downtime as a result of injury or fatigue is to implement a Vacuum Bag Handling Solution. Vacuum Lifters are perfect for quickly and safely moving sack and bags in an efficient and safe manner, without harming the product. Our Vacuum Handling Solutions are diverse and can be completely customized to suit your specific application, space and budgetary constraints. 
We have experience engineering, designing, installing and training on systems such as:
Permanent Fixed Vacuum Bag Handling
Portable Bag Handling
Multiple Lift Bag Handling 
Benefits of a Vacuum Lifting Solution include: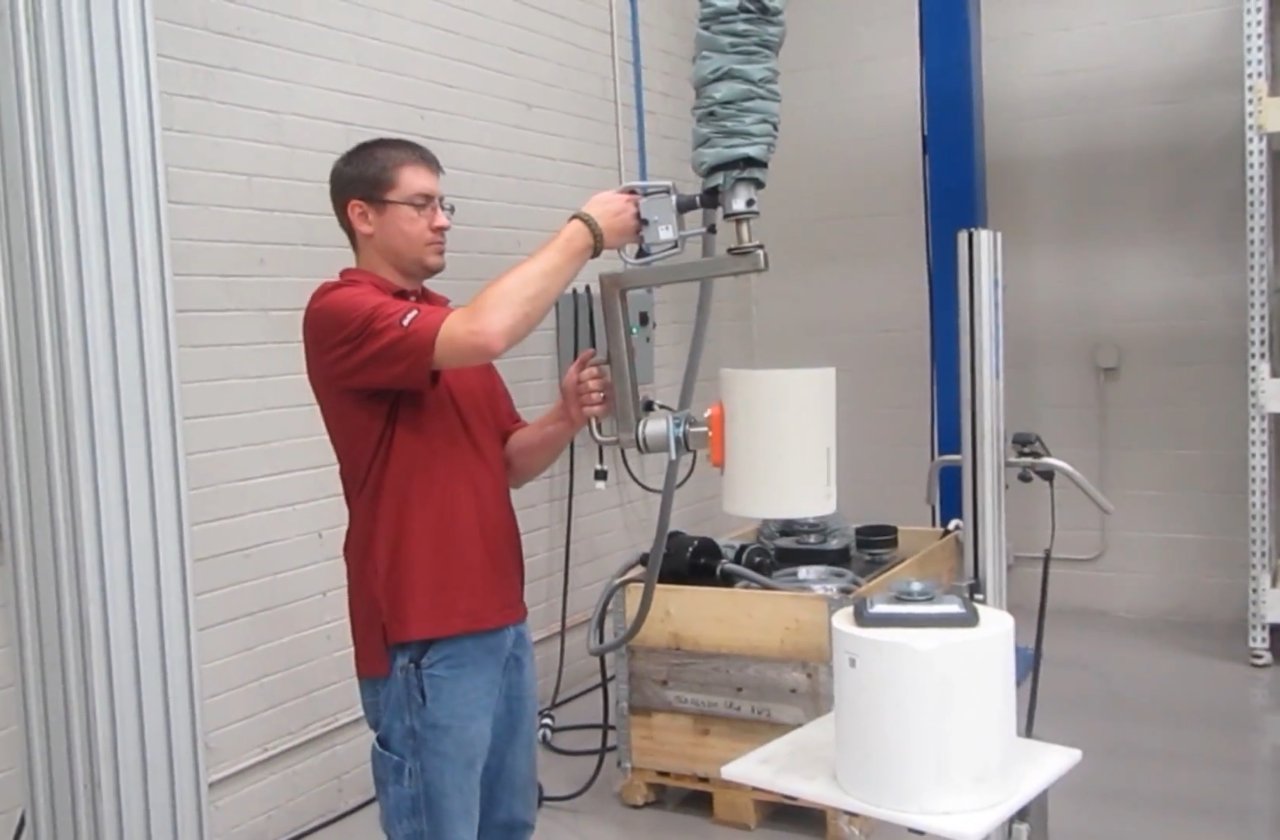 The Easyhand M is a vacuum lifter for loads up to 55 kg. The lifter is designed with a single-hand grip.
Ergonomic Material Handling
An investment in workplace safety
Learn more about our team and what sets us apart as industry experts in fall protection, ground support and material handling industries.
Learn from experts about safety within your industry. Browse our Resource Center to find case studies, articles, catalogues and more.
Our team is committed to providing the highest level of customer service. If you didn't find the information you were looking for, contact us.
We offer a huge selection of products and quick quotes for what you're looking for
Give us a call. Our friendly customer service staff are on hand to help you.