Enclosed Track Jib Cranes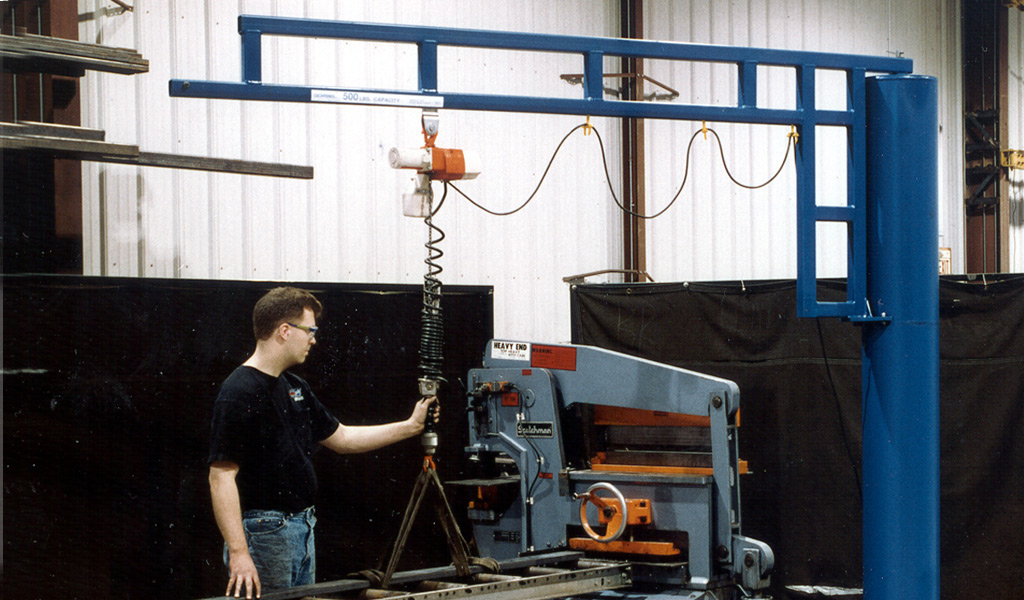 Enclosed track jib cranes, also called work station jib cranes, provide excellent coverage in circular areas which are not efficiently served by the main crane. They are ideal for supporting tool balancers, air balancers, hoists, vacuum lifters and welding wire feeds. They can handle up to 200-degree rotation when a column or wall-mounted, and up to 360-degree rotation when floor mounted.
Motorized Jib Cranes

Wall Cantilever Work Station Jib Cranes
These wall cantilever work station jib cranes use tapered roller bearings at the pivot points for unsurpassed ease of rotation. The cantilevered design allows for maximum headroom.

Wall Bracket Work Station Jib Cranes
These wall bracket work station jib cranes are the most economical means of providing hoist coverage for individual use in bays, along walls or columns of plants, or as a supplement to an overhead crane or monorail system.

Additional Material Handling Resources:
Latest News 
Work-Related Musculoskeletal Disorders >