R&D Ergo Ltd. specializes in lifting equipment and all of our Jib Cranes are designed to safely and efficiently move materials under 500 lbs. We have a variety of lifting equipment available, including Balancers, Jib Cranes and Rail Systems. We also carry ergonomic Jib Cranes under 500 lbs. Coupling systems with Vacuum Handlers and Hoists are primarily what most of our customers request, offering a complete ergonomic material handling solution. Working alongside our trusted and reliable suppliers, we combine expert service and parts to create both standard and custom systems that are not only reliable but also affordable.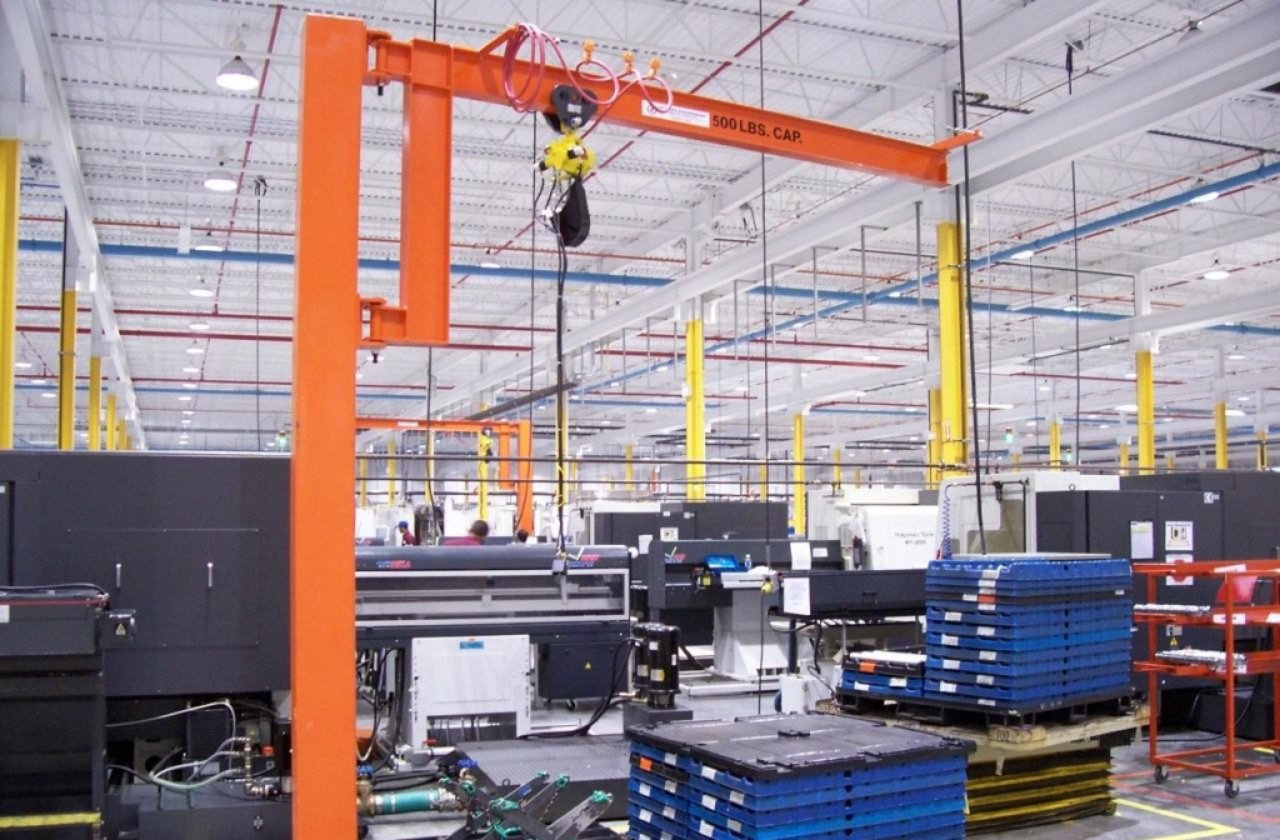 We specialize in Freestanding Jib Cranes under 500 lbs. Freestanding Jib Cranes offer 360-degree rotation and are ideal for both indoor and outdoor applications, where Overhead Cranes are not feasible.
Ergonomic Material Handling
An investment in workplace safety
Learn more about our team and what sets us apart as industry experts in fall protection, ground support and material handling industries.
Learn from experts about safety within your industry. Browse our Resource Center to find case studies, articles, catalogues and more.
Our team is committed to providing the highest level of customer service. If you didn't find the information you were looking for, contact us.
We offer a huge selection of products and quick quotes for what you're looking for
Give us a call. Our friendly customer service staff are on hand to help you.