Machine Mounts
Leveling and Anti-Vibration Machine Mounts
Sunnex is a global manufacturer of anti-vibration mounts, noise control and isolation mounts & pads and precision levelling feet & levelling mounts for manufacturing equipment and production machinery. Our products are manufactured using quality materials such as stainless steel, high-grade nylon polymer, and nitrile rubber. Use our online tools to choose, design, and budget the right product for your design.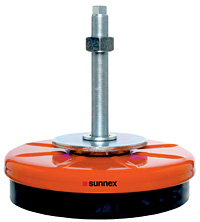 For loads from 100-12,000 lbs. Application areas include automatic lathes, grinding machines, injection moulding machines, and drilling/milling machines. MHD-Series Vibration Mounts The structure of this machine mount guarantees precision levelling to 1/100 mm range. For loads from 3500-12,000 lbs. Application areas: elastic bedding of dynamic production machines, such as machine tools, stamping machines, and presses.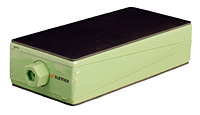 These vibration mounts incorporate a high-precision levelling system which can be adjusted. Application areas: Plastic injection moulding machines, graphics machines, presses, stamping, and high-speed machines. AM-Series Vibration Mounts The Sunnex AM-Series is best suited for those applications where vibration attenuation and chemical resistance is of primary concern. Application areas: Medical equipment, food and beverage packaging, chemical processing.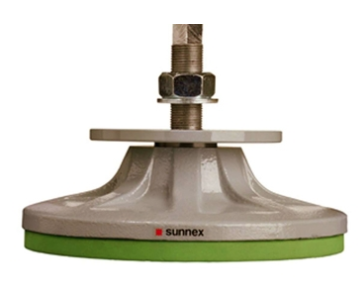 Leveling elements comprising of a pressure absorption plate with a depression for the levelling bolt. For loads from 250-8000 lbs. Application areas: injection moulding machines, machine tools, automatic lathes, and grinding machines. H3A-USDA & FDA Accepted Vibration Mounts Incorporates key design features such as thread casing to eliminate all exposed threads. Hygienic M-Series Vibration Mounts Economic Stainless Steel configured to economically meet most equipment needs for food, drug and medical industries.

Additional Resources:
Latest News 
Work-Related Musculoskeletal Disorders >