Portable Cart with Magnet Attachments
Product
Magnetic Sheet Lifter
Industry
Metal Manufacturing
Function
Portable Sheet Lifting
This custom portable cart mover was designed to lift metal back panels into a metal cabinet. Before the implementation of this lifting system, previously it took two operators in order to move these sheets safely making it a very difficult process. 
This custom portable cart mover uses a RonI Cart, permanent earth magnets, and a battery-powered lift, tilt and rotate system. This cart mover is able to safely and efficiently move up to 285 lb metal painted sheets from an A-frame cart to and place them inside a large metal cabinet as the back panel of the cabinet.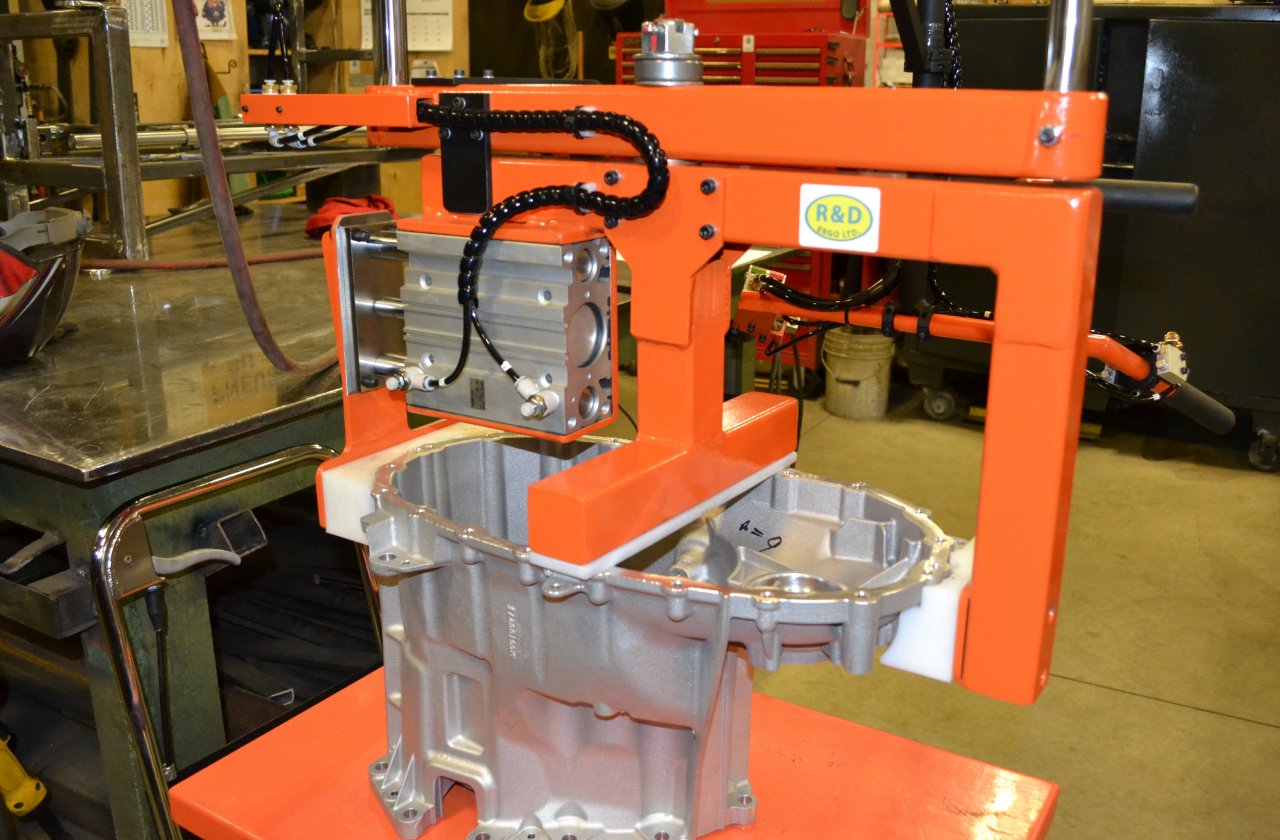 This pneumatic lifting device has a power clamp and power lift, in addition to having the ability to manually rotate 180 degrees.
View Project
We offer a huge selection of products and quick quotes for what you're looking for.
Give us a call. Our friendly customer service staff are on hand and ready to help you.