Baseplate Mounted Jib Crane, 3 Ton Capacity
A robust and flexible lifting solution for various applications. With its sturdy baseplate design, it offers stability and ease of installation. Ideal for maximizing workspace efficiency and safely lifting heavy loads.
Free-standing jib cranes are one of the most versatile cranes on the market. These 3-ton capacity jib cranes are baseplate mounted allowing for operators to easily move the lifting device when needed. These jib cranes are perfect to place under large bridge cranes, in open areas where they can serve workstations, in outdoor applications such as loading docks or in assembly operations where they can provide staged operations.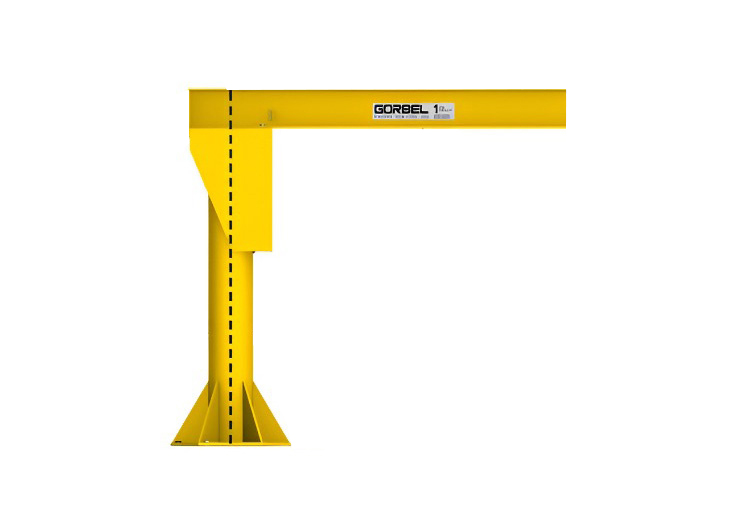 Projects
Features and Benefits
Jib Crane Models
Resources
Projects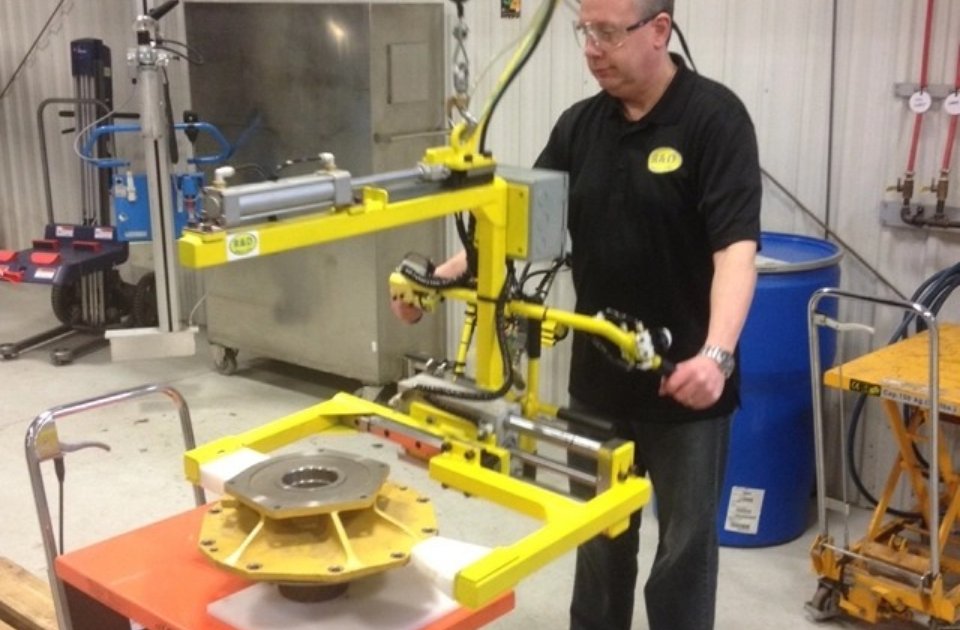 This company assembles CAT water pumps for CAT themselves.
View Project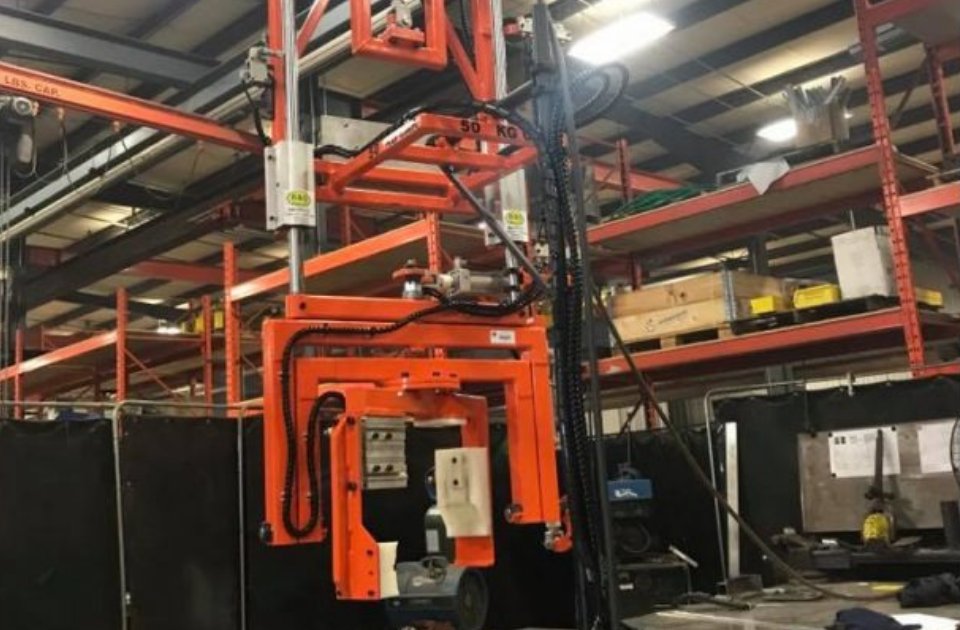 R&D Ergo designed this Gripper End of Arm Tooling device for a customer in the automotive manufacturing industry located in Mexico.
View Project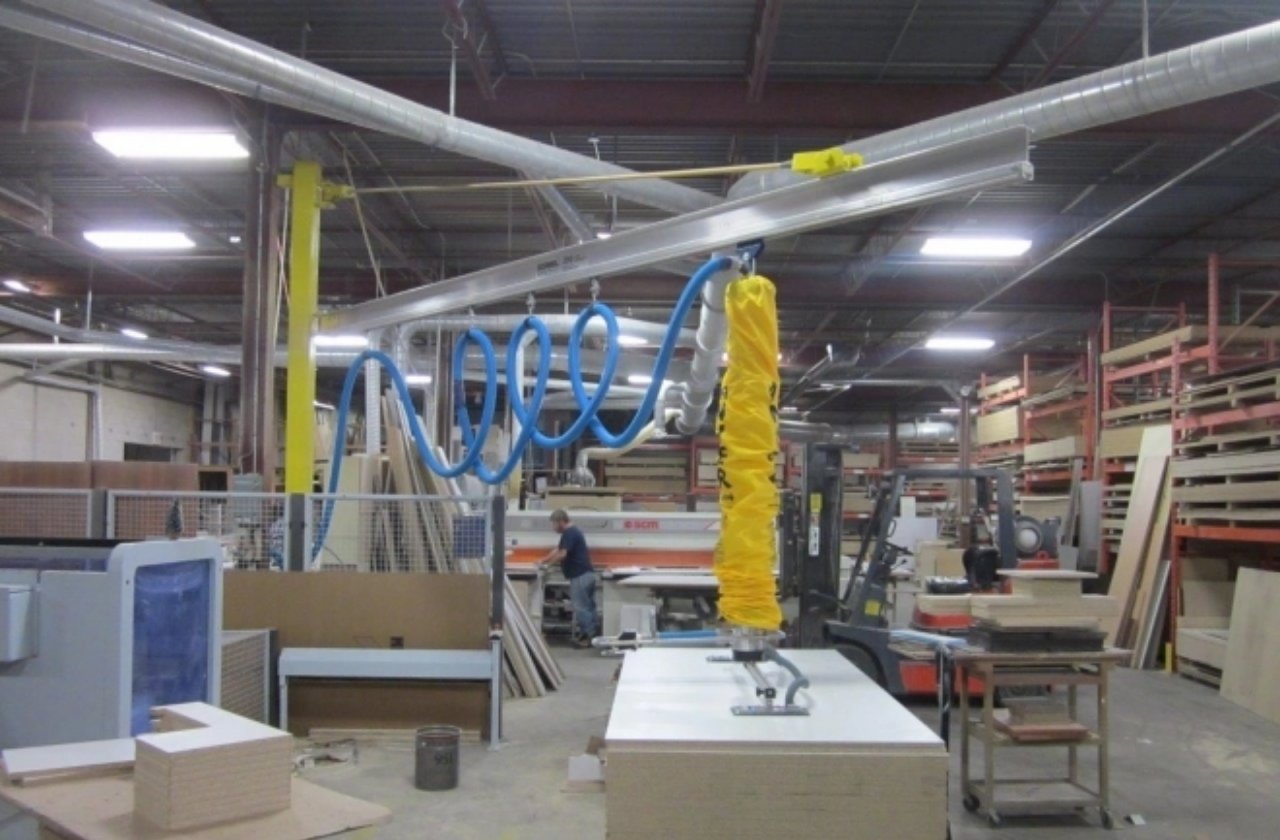 This carpentry company needed a way to quickly, effectively and safely move sheets of wood throughout their workshop, without causing any damage to the wood itself.
View Project
Features and Benefits
Jib Crane Models
Resources
A Guide to Workplace Musculoskeletal Disorders
We offer a huge selection of products and quick quotes for what you're looking for
Give us a call. Our friendly customer service staff are on hand to help you.