Pneumatic Device for Transfer Cases
Product
Power Clamp and Power Lift
Function
Ergonomic End Effector
This pneumatic lifting device has a power clamp and power lift, in addition to having the ability to manually rotate 180 degrees. It is designed to pick up a transfer case for a 1/2 ton truck and move it from one station to another on an assembly line.
The pictured system includes:
A guided compressed air cylinder that provides the lift stroke needed.
Two hand control no drop safety interlock.
Two hand anti-tie down for custom pneumatic grip tooling fitting over a dozen different transfer cases.
Delrin gripper pads used to prevent transfer case part damage.
This system is suspended from 4 trolleys and hangs from a dual monorail overhead system.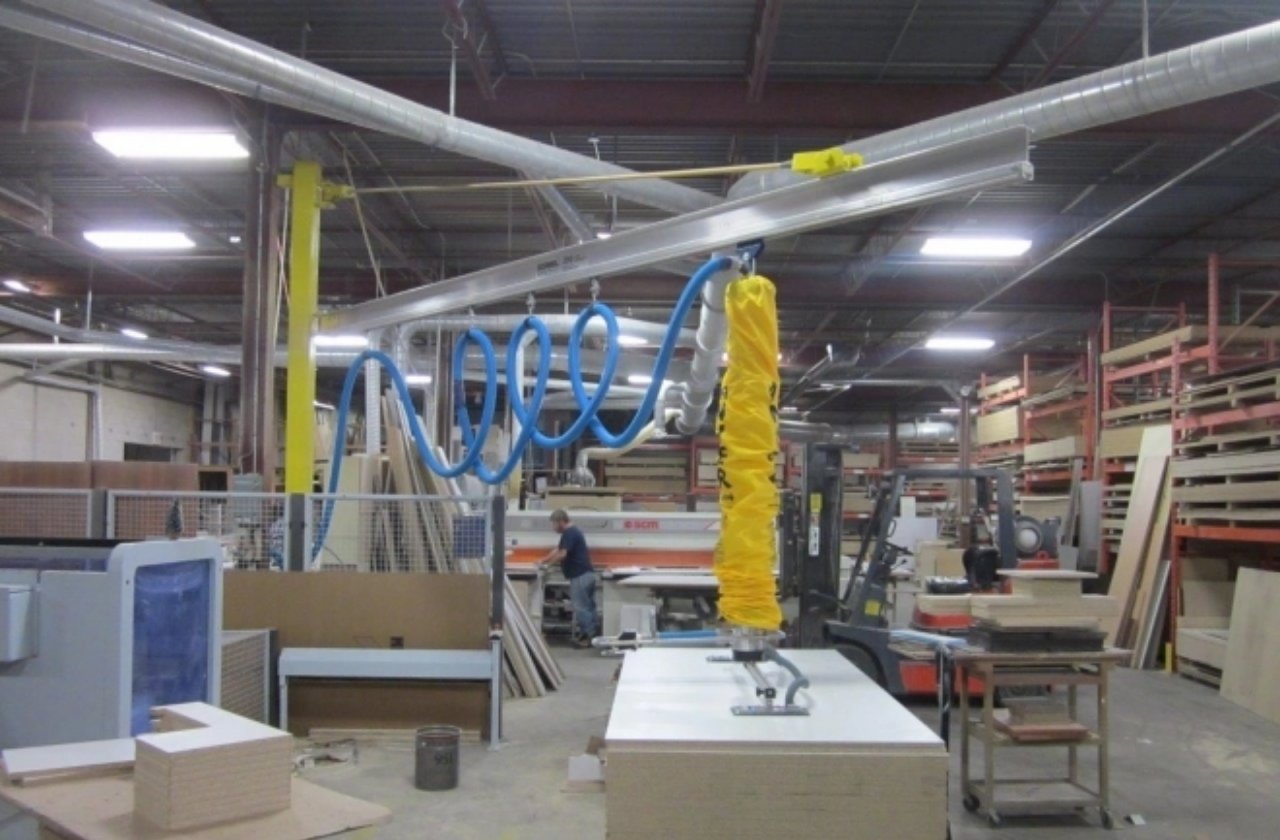 This carpentry company needed a way to quickly, effectively and safely move sheets of wood throughout their workshop, without causing any damage to the wood itself.
View Project
We offer a huge selection of products and quick quotes for what you're looking for.
Give us a call. Our friendly customer service staff are on hand and ready to help you.