Manual Lifting Attachment
Product
Reverse scissor manual lifting attachment
Function
Ergonomic End Effector
One of our customers needed a solution to lift 11 camshafts.
R&D Ergo Ltd. designed, manufactured, and installed this reverse scissor manual lifting attachment to solve this issue. This project was completed to the customer's satisfaction on time and under budget.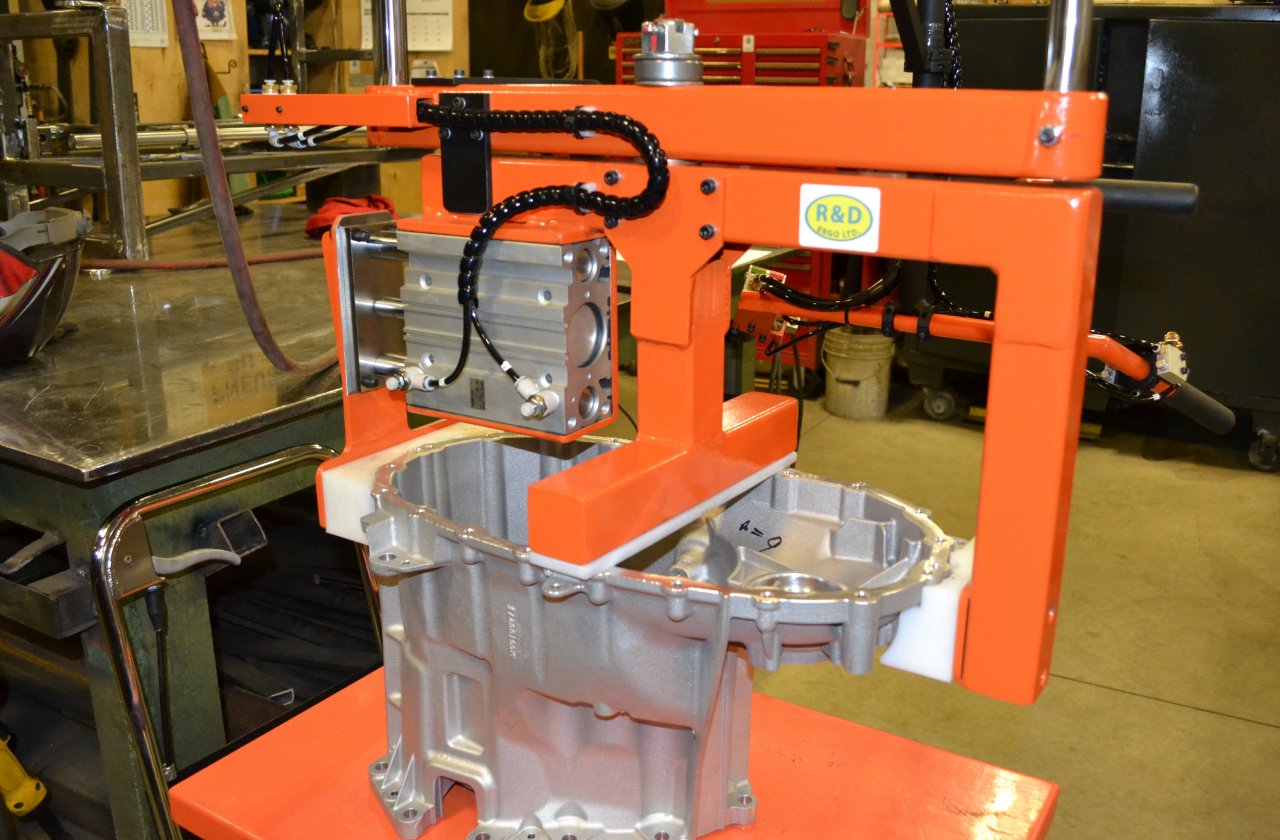 This pneumatic lifting device has a power clamp and power lift, in addition to having the ability to manually rotate 180 degrees.
View Project
We offer a huge selection of products and quick quotes for what you're looking for.
Give us a call. Our friendly customer service staff are on hand and ready to help you.