Gripper End Effector to Move Transfer Cases
Product
Gripper End of Arm Tooling device
Function
Ergonomic End Effector
R&D Ergo designed this Gripper End of Arm Tooling device for a customer in the automotive manufacturing industry located in Mexico. The application's requirement was to have the ability to maneuver the part by power rotating horizontally 180 degrees and flip upside down 180 degrees.
This end effector system has the ability to quickly and efficiently move transfer cases. The custom-made system was designed with a 50 kg lifting capacity. This system meets or exceeds all OSHA and OHSA standards, in addition to MOL Construction Regulation 213.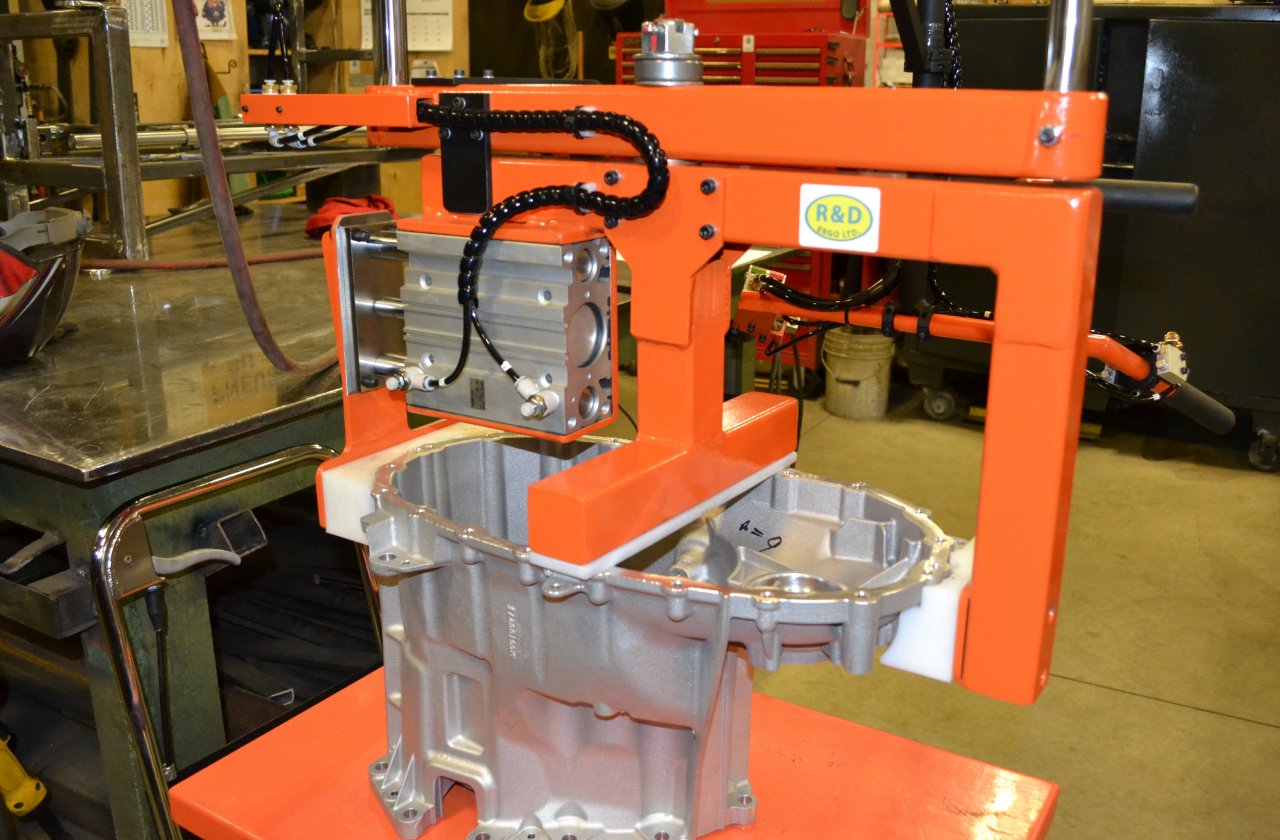 This pneumatic lifting device has a power clamp and power lift, in addition to having the ability to manually rotate 180 degrees.
View Project
We offer a huge selection of products and quick quotes for what you're looking for.
Give us a call. Our friendly customer service staff are on hand and ready to help you.