12120 Series Squeeze-O-Turn Material Handling Unit
The 12120 Series Squeeze-O-Turn is a combination of the Lift-O-Turn and the Lift-O-Squeeze.
The result of this combination is a product that assists in providing ergonomic load handling for rotating and lifting barrels, rolls, buckets, boxes and drums. The Squeeze-O-Turn Arms hold the product(s) in place throughout rotation, transport and lifting to ensure that product handling is handled with a controlled, gentle force.
Roll Handling Features Include;
Specifications/Features
Projects
Video
Resources
Specifications/Features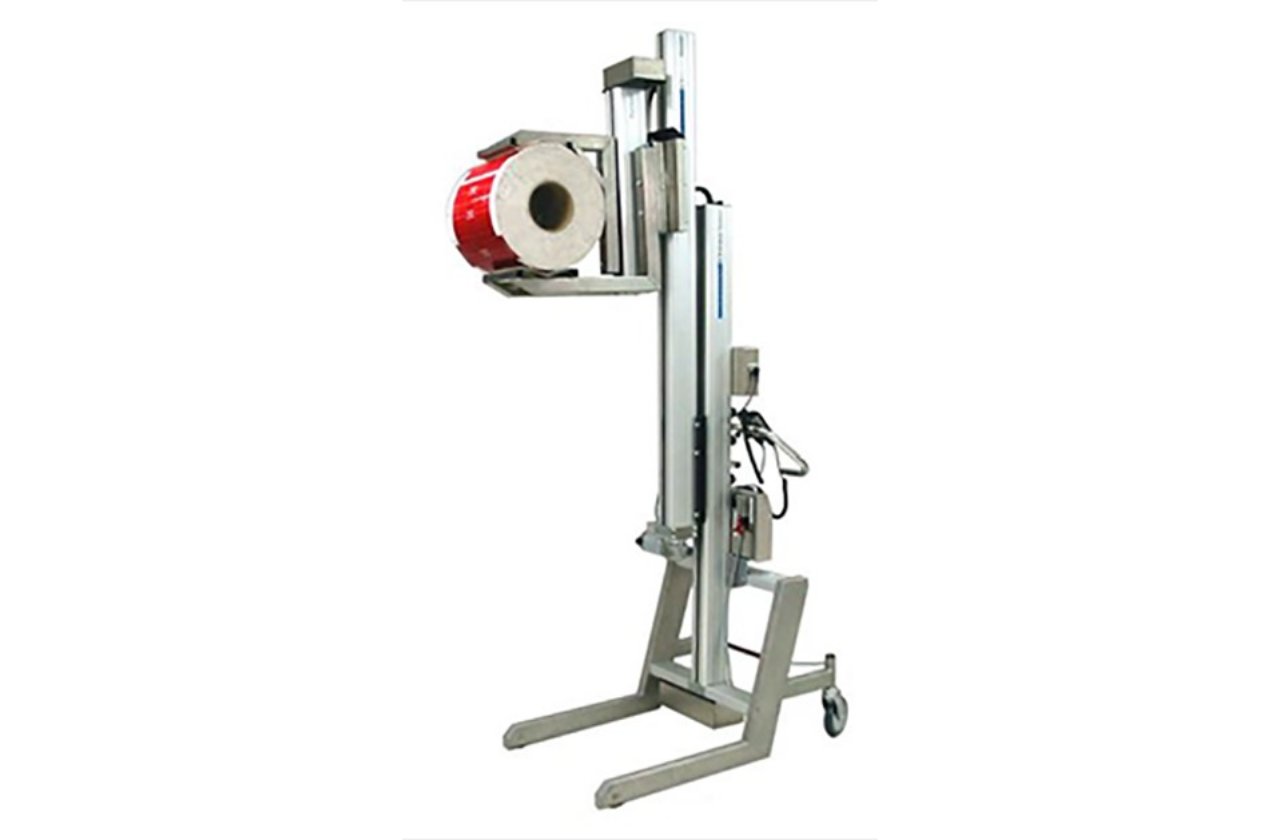 Gripping Mechanism OD Gripping
Attachments Multiple attachments available
Roll Core Sizes  Between 70 mm to 156 mm depending on the model
Weight Capacity 300 lbs
Design For Picking up rolls weighing 300 lbs.
Controls
Push Buttons
Safety Features Built-in safety feature controls prevent accidental release of the roll
Number of Users 1 User
Projects
Video
Resources
A Guide to Workplace Musculoskeletal Disorders
We offer a huge selection of products and quick quotes for what you're looking for
Give us a call. Our friendly customer service staff are on hand to help you.