VRL-500-TA Roll Handling Unit
This VRL-500-TA (tip assist) roll handling unit is designed for hoists and cranes and is an exceptionally cost-effective, fast and easy solution for turning and lifting rolls that weigh up to 500 pounds. This roll handling solution can help decrease the risk of expensive operator injuries and fatigue caused by manually lifting rolls or improperly transporting them. This roll handling machine has been manufactured to assist when laying rolls down and tipping them up.
This roll handling machine has been manufactured to assist when laying rolls down and tipping them up. It is a hoist based mechanical lifting and positioning device that has a one of a kind pivoting hoist arm. The operators of this machine no longer will have to manually push the roll in order to tip it over, and thus preventing any unnecessary strain from occurring.
The VRL-500-TA roll handling unit grabs the rolls by the core and does not in any way come in contact with the rolled material, thus decreasing the chances of any operator injuries and material damage occurring.
Lift and Turn Roll Handling
Depending on how your rolls are positioned coming off or going on your pallet, these roll handling devices can save your employees time unloading and packaging. The added benefit is that they significantly reduce the risk of repetitive strain, excessive force, awkward motion and awkward posture injuries in the workplace.
Specifications/Features
Projects
Video
Resources
Specifications/Features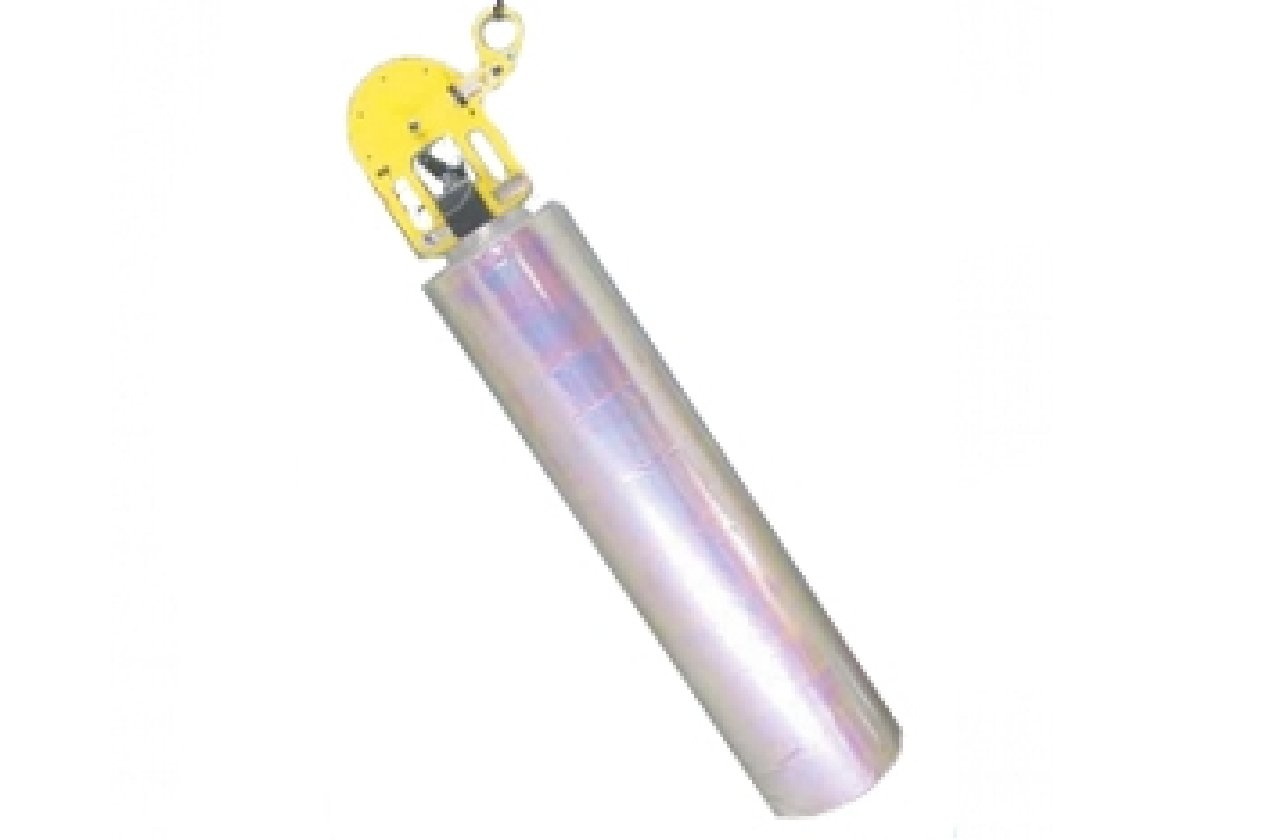 Options. Custom configurations are available upon request to ensure that all of your needs are met.
Gripping Mechanism. Core Gripping
Movement Manual
Weight Capacity. 500 lbs
Design For Lifting and moving rolls weighing up to 500 lbs.
Controls. Push Buttons
Safety Features Built-in safety feature controls prevent accidental release of the roll
Number of Users. 1 User
Projects
Video
Resources
A Guide to Workplace Musculoskeletal Disorders
We offer a huge selection of products and quick quotes for what you're looking for
Give us a call. Our friendly customer service staff are on hand to help you.