Power Propelled Drum Mover/Stacker
Transport and lift drums more efficiently than ever with this drum handling unit, which will enable you to lift a 55-gallon drum up to 10 feet high. This drum handling system is designed to be the ultimate drum handling unit and will enable you to move drums onto a rack with virtually zero clearance in between. On top of this, this drum lifter is able to rack 55-gallon steel or plastic drums (that have a suitable top rim) on and off racks, pallets, trucks and much more.
What does the Power Propelled Drum Stacker do?
Designed with safety in mind, this piece of drum handling equipment is able to lift almost any rimmed steel, fibre, or plastic drum. With its unique clamping system, it is also able to handle various diameters.
Specifications/Features
Projects
Video
Resources
Specifications/Features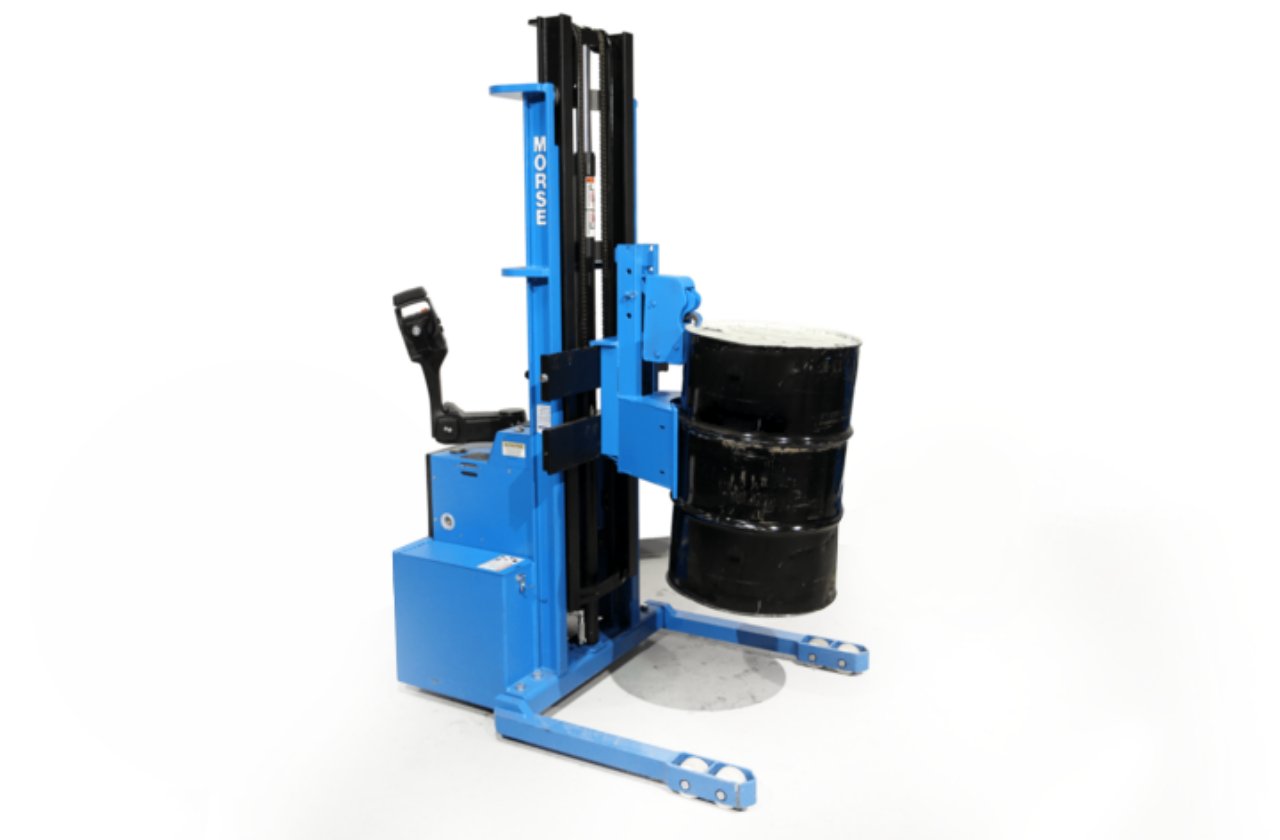 Dimensions. 59.6″ L x 46.0″ W x 166.5″ H
Gripping Mechanism. Utilizing a completely mechanical and automatic drum grade as you raise against the side of the drum, the mechanism will automatically release the drum once it is set down at its final destination.
Movement Travel Speed: 3.0 mph or 4.4 ft/sec with 1500 lb drum and is able to lift steel drums, fiber drums and plastic drums
Weight Capacity. 1,500 lbs capacity for full drums
Design For Lifting and moving drums weighing up to 1,500 lbs.
Controls. Push Buttons
Safety Features Built-in safety feature controls prevent accidental release of the drum
Number of Users. 1 User
Projects
Video
Resources
A Guide to Workplace Musculoskeletal Disorders
We offer a huge selection of products and quick quotes for what you're looking for
Give us a call. Our friendly customer service staff are on hand to help you.