Product
Vacuum End Effector
Function
Ergonomic Vacuum Handling
This car manufacturing company needed an end effector system which would be able to quickly and efficiently move car doors into place. They considered several different solutions and end effectors, but eventually, it was decided that the best system for their factory was a vacuum end effector. This system has enabled them to increase production levels and decrease the amount of time it takes to install car doors. This, in turn, has increased their bottom line and decreased the number of injuries which occurred from lifting car parts.
This system meets or exceeds OSHA, OHSA and MOL Construction Regulation 213.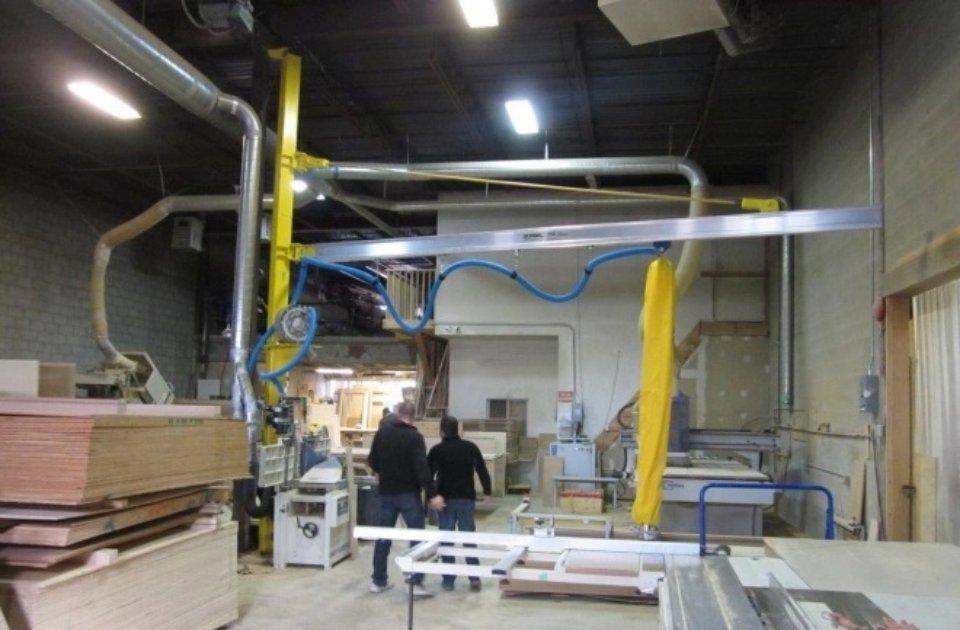 This carpentry company needed a way to quickly, effectively and safely move sheets of wood throughout their workshop, without causing any damage to the wood itself.
View Project
We offer a huge selection of products and quick quotes for what you're looking for.
Give us a call. Our friendly customer service staff are on hand and ready to help you.