Custom Box Handling Solution
Product
Vacuum Box Handling
Function
Ergonomic Vacuum Handling
One of our amazing customers needed a solution to pick and place different-sized cartons, pick pallets and slip sheets with the same tool. The products that required lifting were uneven and had deformed layers and multiple product dimensions, in addition to being in a dusty environment.
R&D Ergo Ltd. engineered and fabricated one gripper for handling products, pallets and slip sheets while causing no damage to the product and meeting all specified requirements. It can: handle uneven or deformed layers, there is no adjustment needed when the product changes, it does not damage the product, and the gripper performance is not affected by dust or debris.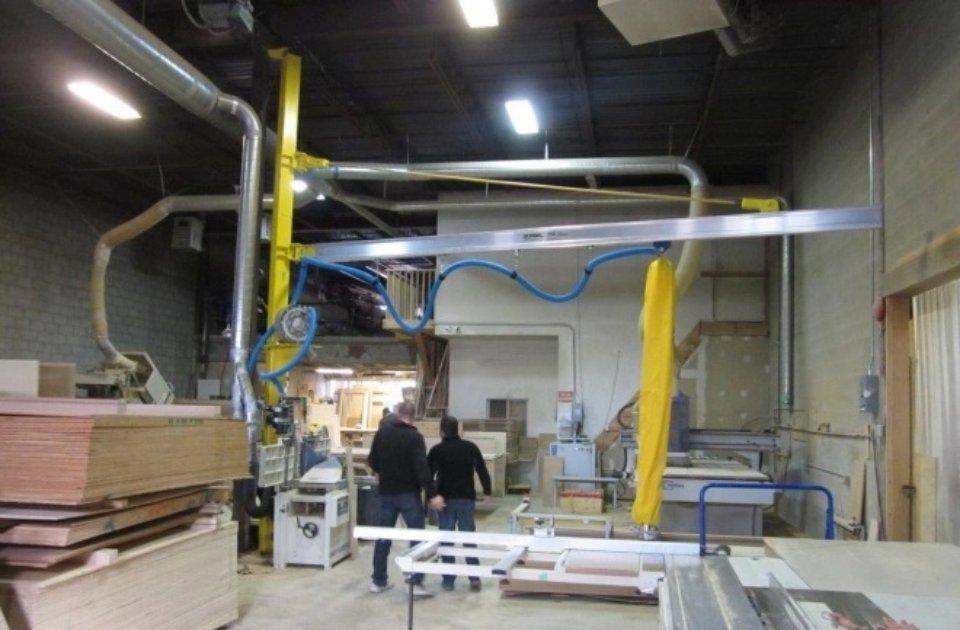 This carpentry company needed a way to quickly, effectively and safely move sheets of wood throughout their workshop, without causing any damage to the wood itself.
View Project
We offer a huge selection of products and quick quotes for what you're looking for.
Give us a call. Our friendly customer service staff are on hand and ready to help you.