Vacuum End Effector for Warehouse
Product
Vacuum End Effector
Function
Ergonomic Vacuum Handling
This warehouse needed a way to lift a variety of different items up, without damaging them. With delicate bags, boxes and drums constantly being moved throughout the warehouse they were looking for a way to move all these items around without harming them. A vacuum end effector was the obvious solution, being able to lift products of various sizes, weights and shapes this end effector once it was implemented quickly was able to decrease the amount of time it took to move products throughout the warehouse.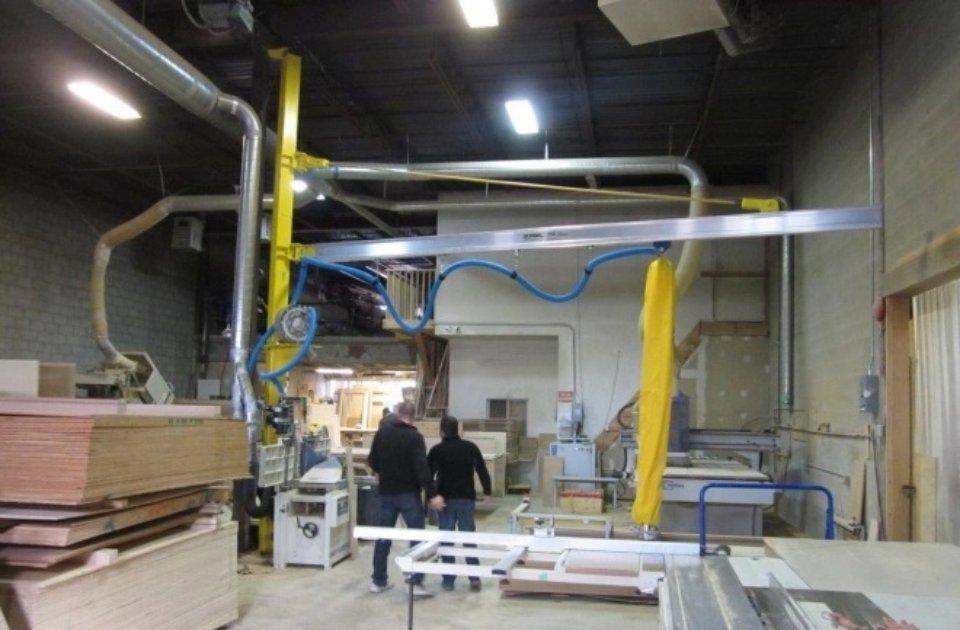 This carpentry company needed a way to quickly, effectively and safely move sheets of wood throughout their workshop, without causing any damage to the wood itself.
View Project
We offer a huge selection of products and quick quotes for what you're looking for.
Give us a call. Our friendly customer service staff are on hand and ready to help you.