Vacuum Lifting Solution for Pails of Water
Product
Vacuum Lifting Solution
Function
Ergonomic Vacuum Handling
One of our long-time customers contacted us to solve an ergonomic solution in their facility. In need of moving large pails of water, they were looking for a reliable and efficient solution. Working with them, we recommended a Vacuum Lifting Solution that requires minimal maintenance and can easily move 1 or 2 pails with no adjustments required.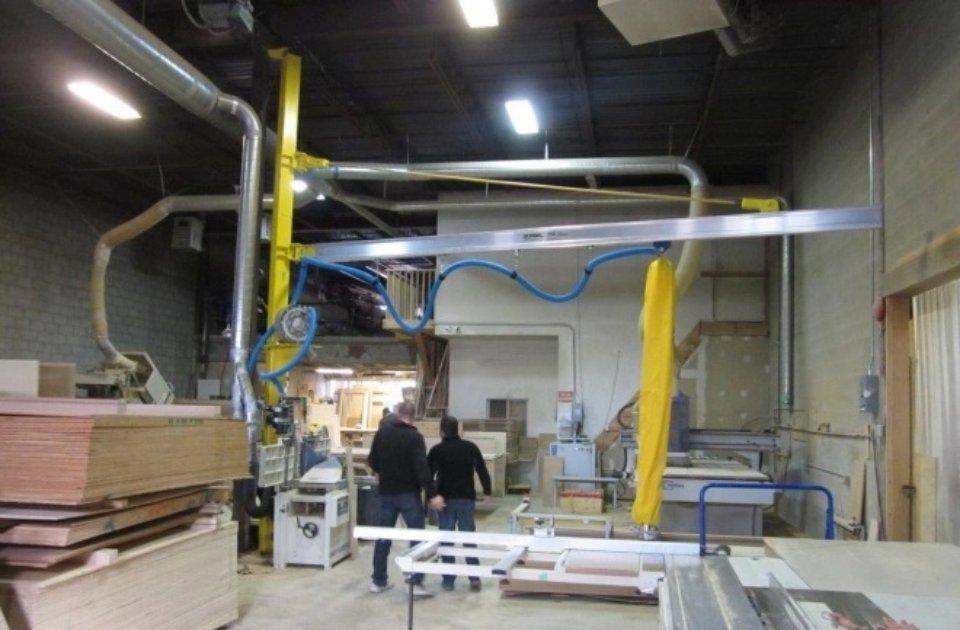 This carpentry company needed a way to quickly, effectively and safely move sheets of wood throughout their workshop, without causing any damage to the wood itself.
View Project
We offer a huge selection of products and quick quotes for what you're looking for.
Give us a call. Our friendly customer service staff are on hand and ready to help you.