Vacuum Box Handling Solution
A fixed Vacuum Lifting Solution is an ideal system for moving Boxes and Totes in a defined vicinity. Having provided countless fixed Vacuum Lifters to our customers over the years, we continue to get the same results. Our customers immediately notice an increase in productivity, ergonomics, and working environment. We have seen a substantial decrease in injuries and lost time due to decreased morale. In essence, our systems have paid for themselves time after time.
At R&D, we work with a number of trusted international partners to select only the best parts for our Vacuum Handling Solutions. Having the ability to select only the finest products allows our Ergonomic Material Handling Specialists to find a solution that is best suited for your specific application.
We consider a number of variables when recommending a fixed Vacuum Handling Solution, such as:
Does the Vacuum Handling Solution address the specific Ergonomic challenge?
Is this solution cost-effective, and if not, what solution would give you the best ROI?
Does the system meet the lifting requirements of your product?
Does the release time meet the requirements of the specific task at hand?
Is the load balanced or unbalanced?
Does the product dimensions change on a frequent basis?
What type of switch/throttle would work best in your facility?
What is the range in which you need the Vacuum Handling System to work within?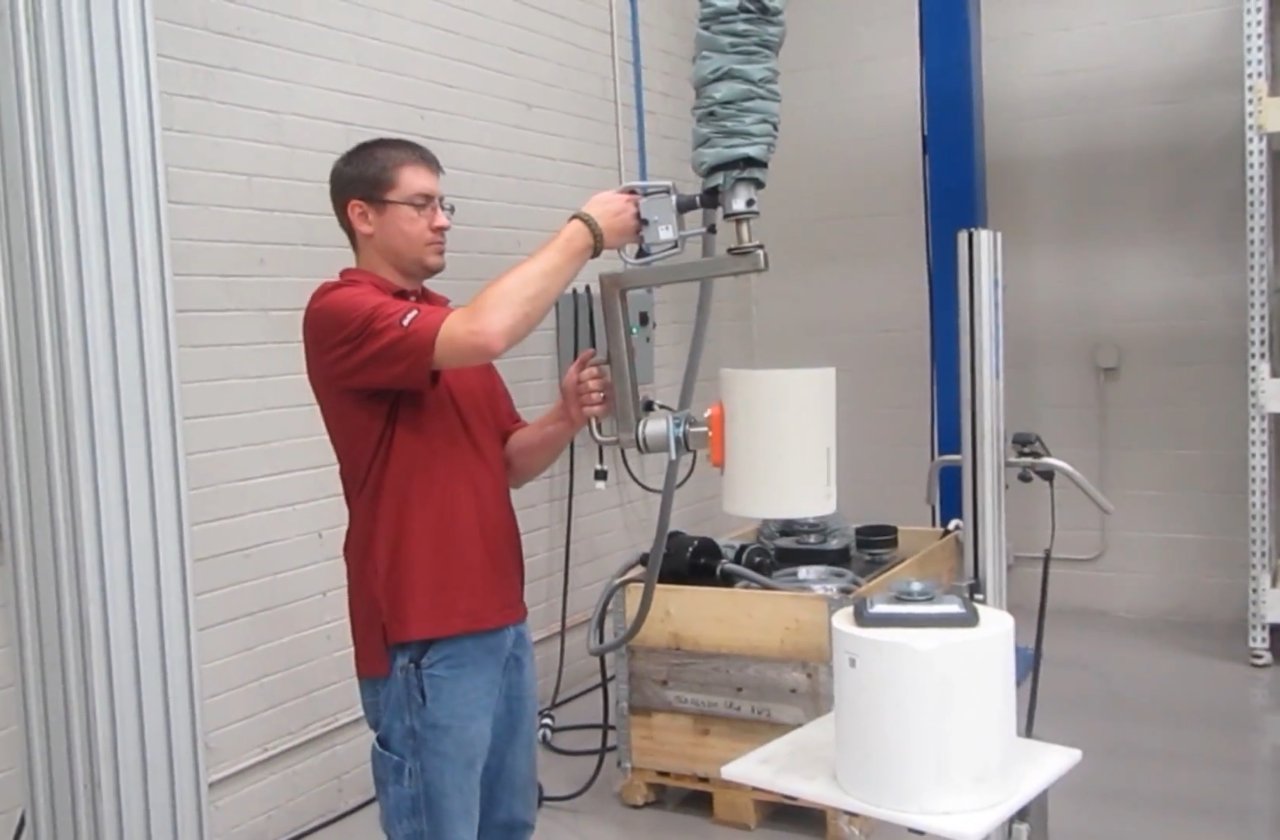 The Easyhand M is a vacuum lifter for loads up to 55 kg. The lifter is designed with a single-hand grip.
Learn more about our team and what sets us apart as industry experts in fall protection, ground support and material handling industries.
Learn from experts about safety within your industry. Browse our Resource Center to find case studies, articles, catalogues and more.
Our team is committed to providing the highest level of customer service. If you didn't find the information you were looking for, contact us.
We offer a huge selection of products and quick quotes for what you're looking for
Give us a call. Our friendly customer service staff are on hand to help you.