Forklift Quick-Claw Drum Handling Unit
Quick-Claw Safety System for Drum Handling
These cam locks help to secure the forks of the forklift in order to prevent any chance of the drum handling unit sliding off during a sudden stop. They also have the added benefit of eliminating the need for the operator to dismount the lift truck in order to engage or disengage the standard safety chain that many forklift drum handling equipment comes with.
Benefits of a Quick Claw System
Specifications/Features
Projects
Video
Resources
Specifications/Features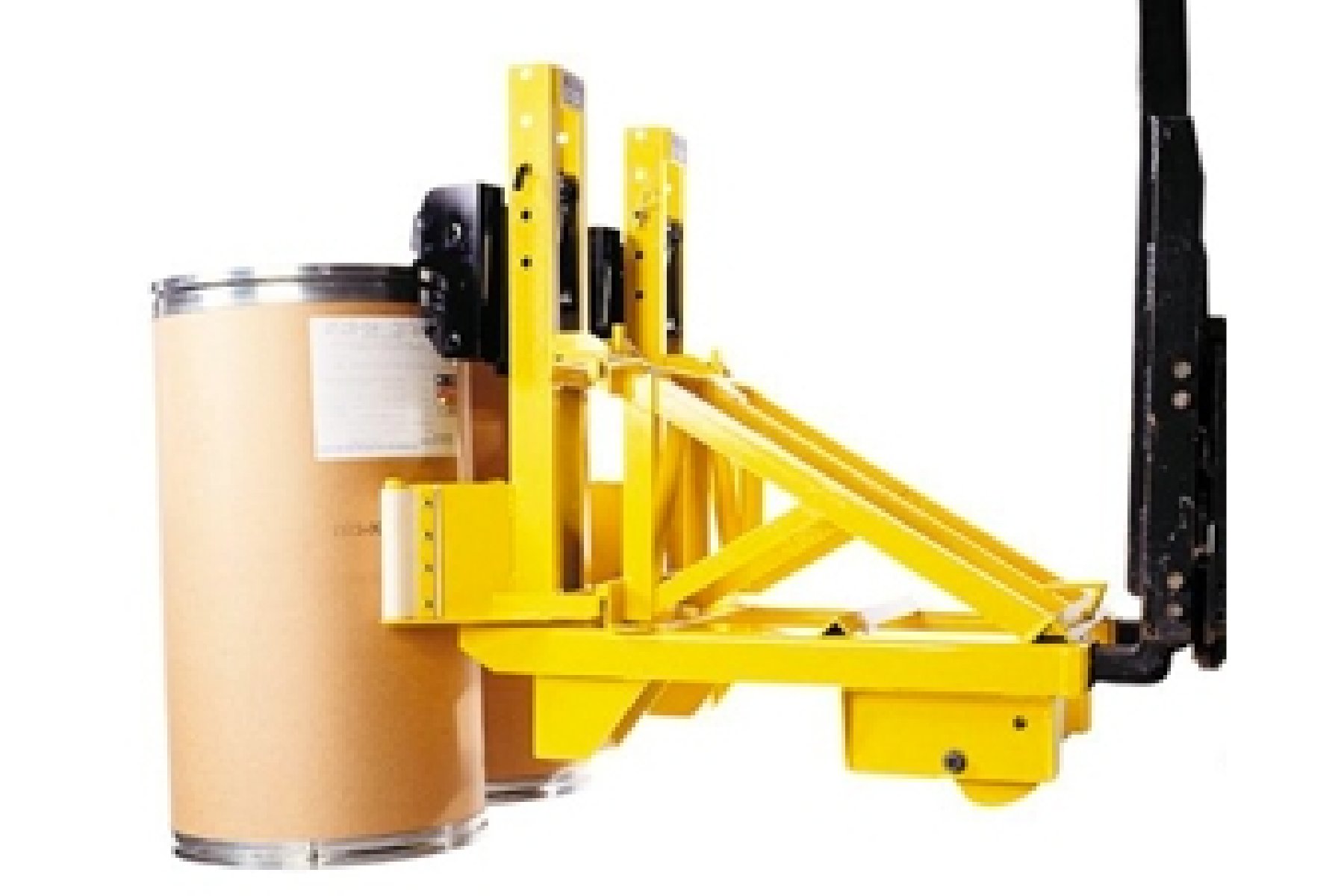 Controls Manual clamp
Safety Features Built-in safety feature controls prevent accidental release of the drum
Number of Users 1 User
Weight Capacity up to 750 lbs per drum
Projects
Video
Resources
A Guide to Workplace Musculoskeletal Disorders
We offer a huge selection of products and quick quotes for what you're looking for
Give us a call. Our friendly customer service staff are on hand to help you.