Eagle Grip 3 Drum Handling Unit
The Eagle Grip 3 Drum Handling Unit is designed to utilize a heavy-duty grip and use single automatic calming mechanisms, which make it perfect for handling steel and plastic drums in high volume applications. 
With a completely mechanical clamping mechanism, this piece of drum handling equipment requires no hydraulic or electrical connections. With the addition of positive action jaws on this drum handling unit, drums are transported safely without any damage occurring to the drum chimes.
Versatility: The attachment is designed to fit on the forks of any lift truck, making it a versatile addition to your warehouse equipment.

Fully Automatic: The mechanical design of the attachment is fully automatic, meaning that it does not require any hydraulic or electrical connections to the lift truck, making it incredibly easy to use.

Safety: The attachment comes with a safety chain and cam-lock, which secures the attachment to the lift truck in seconds, ensuring that it is safely and securely attached at all times, giving you peace of mind while handling heavy drums.

Clamping Arms: The attachment's clamping arms wrap around the tapered sides of the drum, allowing it to handle 1 or 2 drums at a time, and making it an ideal solution for handling drums of various sizes.
Projects
Models
Video
Resources
Projects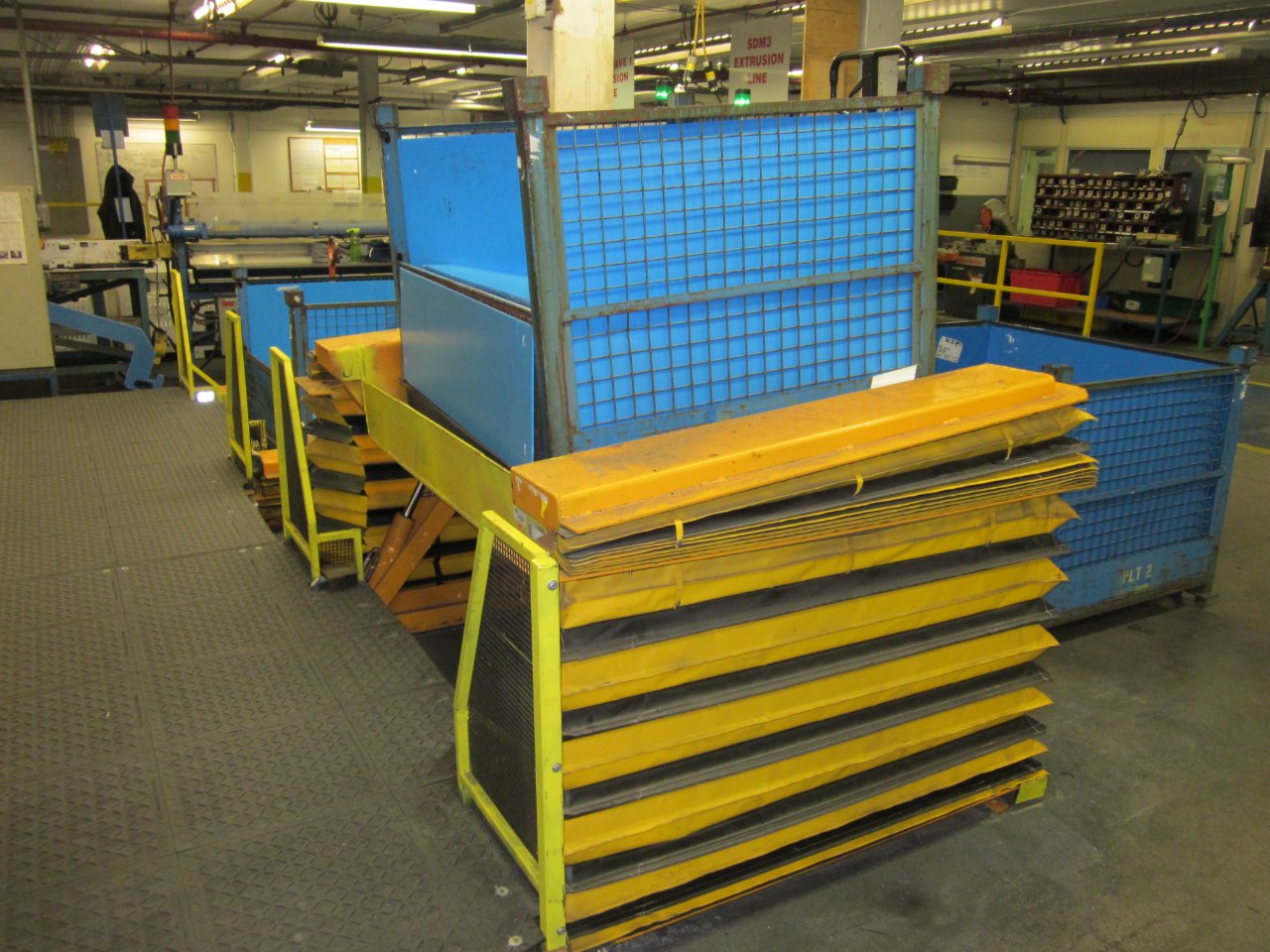 Opening in wire mesh dunnage allows the operator to safely and ergonomically load or unload parts in and out of the dunnage.
View Project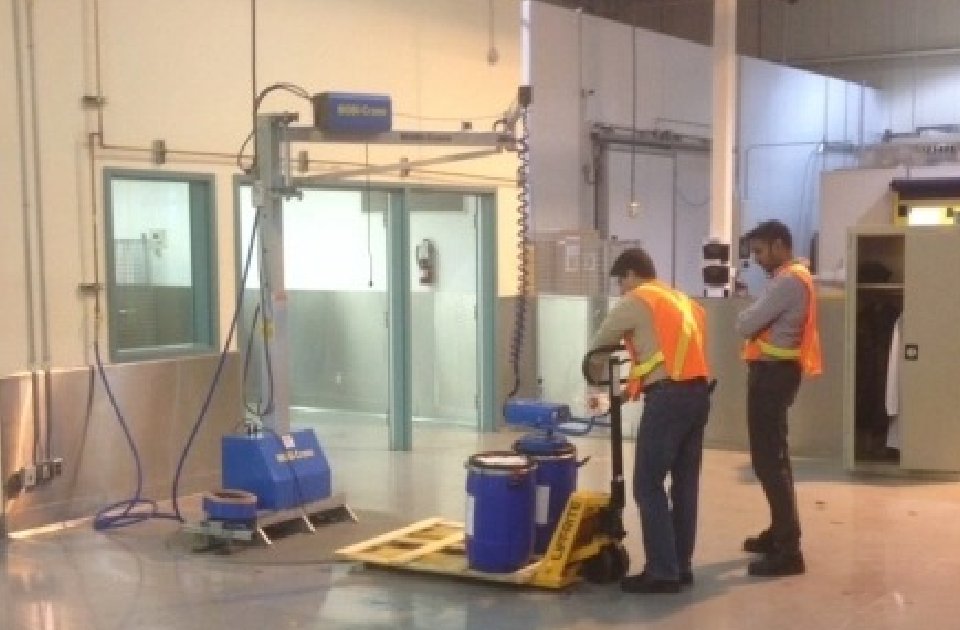 This warehouse needed a way to lift a variety of different items up, without damaging them.
View Project
R&D Ergo successfully supplied and installed this roll-lifting solution to one of our amazing customers in the food manufacturing industry located in southern Ontario.
View Project
Models
Video
Resources
A Guide to Workplace Musculoskeletal Disorders
We offer a huge selection of products and quick quotes for what you're looking for
Give us a call. Our friendly customer service staff are on hand to help you.