This drum handling equipment series comes in three distinct models. Model 160-SS is made of stainless steel, making it perfect for clean room operations. The Model 160M is equipped with spark-resistant parts for facilities that require such tools. Whereas, Model WP is designed to be used on rough terrain, making it perfect for a variety of different facilities. 
What does the four wheel drum truck do?
This piece of drum handling equipment is designed to use leverage to lift your drum and cradle it on an angle while transporting it on a four wheeled cart.
Specifications/Features
Projects
Video
Resources
Specifications/Features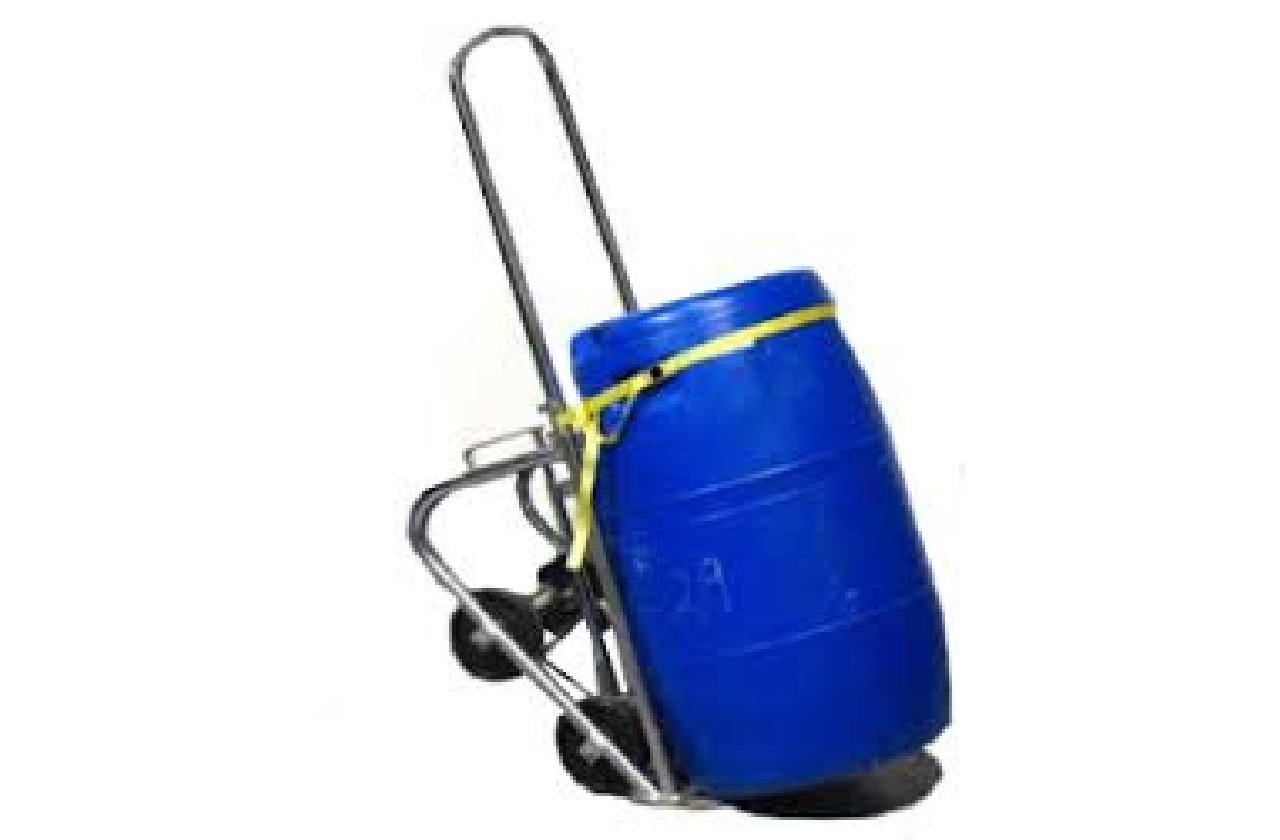 Options & Accessories. Strap for rimless plastric drums or smaller drums
Gripping Mechanism. This unit drum handling truck is unique in that it has four wheels which allow for it to carry the full weight of the drum during transportation as well as being able to move and easily turn even while loaded.
Movement This drum handling unit is able to ergonomically move drums throughout your facility and is designed with safety in mind not only for the operator but the drum itself.
Weight Capacity. 1,000 lbs capacity and designed to handle 30, 55 or 85 gallon steel drums and most rimmed plastic and fiber drums.
Design For Lifting and moving rolls weighing up to 1,000 lbs.
Controls. Push Buttons
Safety Features Built-in safety feature controls prevent accidental release of the drum
Number of Users. 1 User
Projects
Video
Resources
A Guide to Workplace Musculoskeletal Disorders
We offer a huge selection of products and quick quotes for what you're looking for
Give us a call. Our friendly customer service staff are on hand to help you.