13200 Series Sliding Forks Roll Handling
This roll handling device is designed with sliding forks, which allows for the operator to manually extend and retract the forks with the roll on it. 
This roll handling unit allows for the user to manipulate rolls up to 60 pounds with approximately a 10" stroke. It can be used for a variety of different applications and industries such as manufacturing and automotive, food and beverage, pharmaceutical, hospital, warehouse, and retail.
These forks are distinct in that they can slide the entire length of the metal tubing frame. This allows the customer to position the forks at many preferred positions throughout their facility, depending on the process.
Specifications/Features
Projects
Video
Resources
Specifications/Features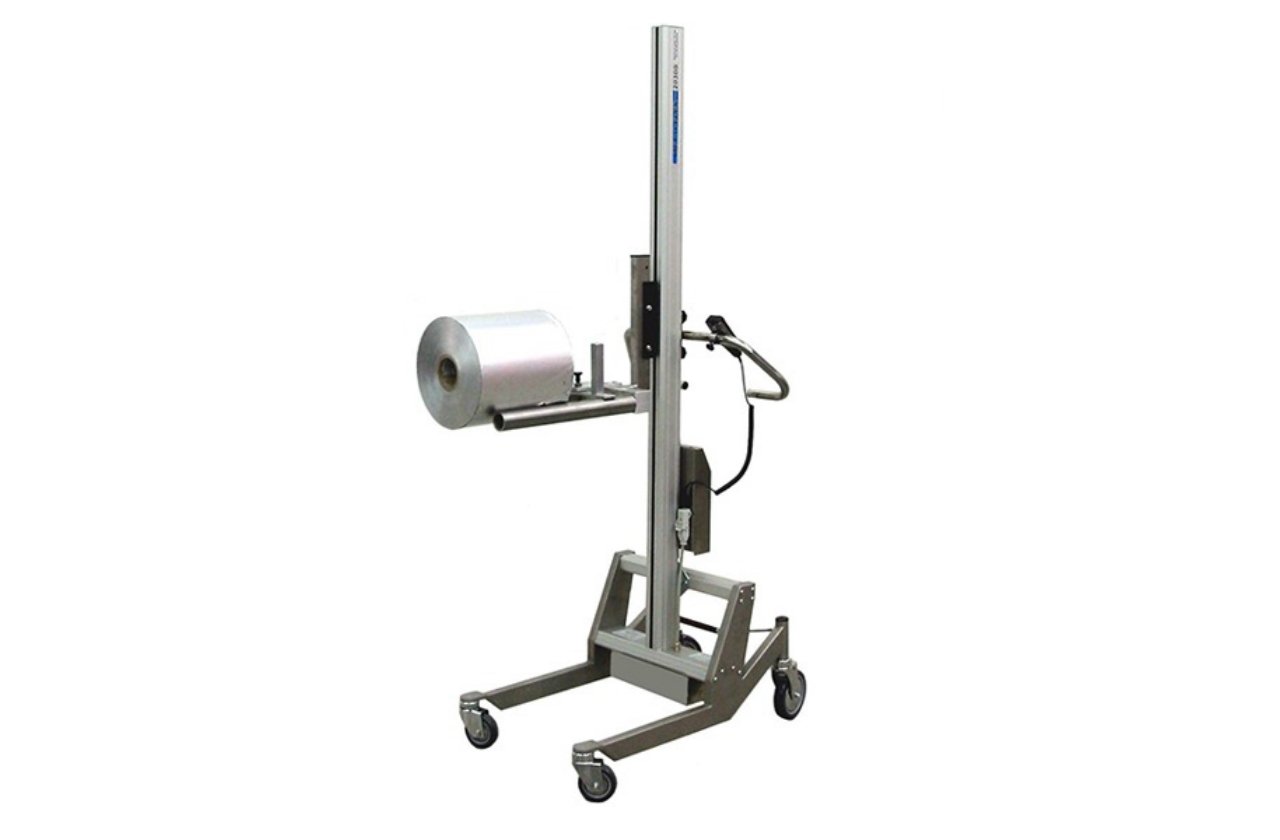 Attachment Sliding Forks
Designed For Lift-O-Flex
Movement Manual
Weight Capacity 60 lbs
Design For Lifting and moving rolls weighing up to 60 lbs.
Controls
Push Buttons
Safety Features Built-in safety feature controls prevent accidental release of the roll
Number of Users 1 User
Projects
Video
Resources
A Guide to Workplace Musculoskeletal Disorders
We offer a huge selection of products and quick quotes for what you're looking for
Give us a call. Our friendly customer service staff are on hand to help you.