ERH-400 Portable Electric Roll Handling Unit
Introducing the groundbreaking ERH 400 PT5 portable electric roll handling machine, a compact powerhouse with unmatched performance. Despite its smaller size and weight, this revolutionary unit boasts an impressive 25% increase in lifting capacity compared to previous models.
Designed specifically for lifting and rotating rolls by their core, it excels in palletizing, transportation, and loading applications. By incorporating this roll handling unit into your operations, you can effectively optimize your company's resources while saving valuable time and money. With its lightweight extruded aluminum frame, the ERH 400 PT5 is incredibly maneuverable and easy to push. Furthermore, its rugged construction ensures durability and requires minimal maintenance, guaranteeing long-lasting performance. Experience the future of roll handling technology with the ERH 400 PT5.
All Roll Handler Models offer a wide variety of options that offer complete flexibility for handling applications.
Specifications/Features
Projects
Video
Resources
Specifications/Features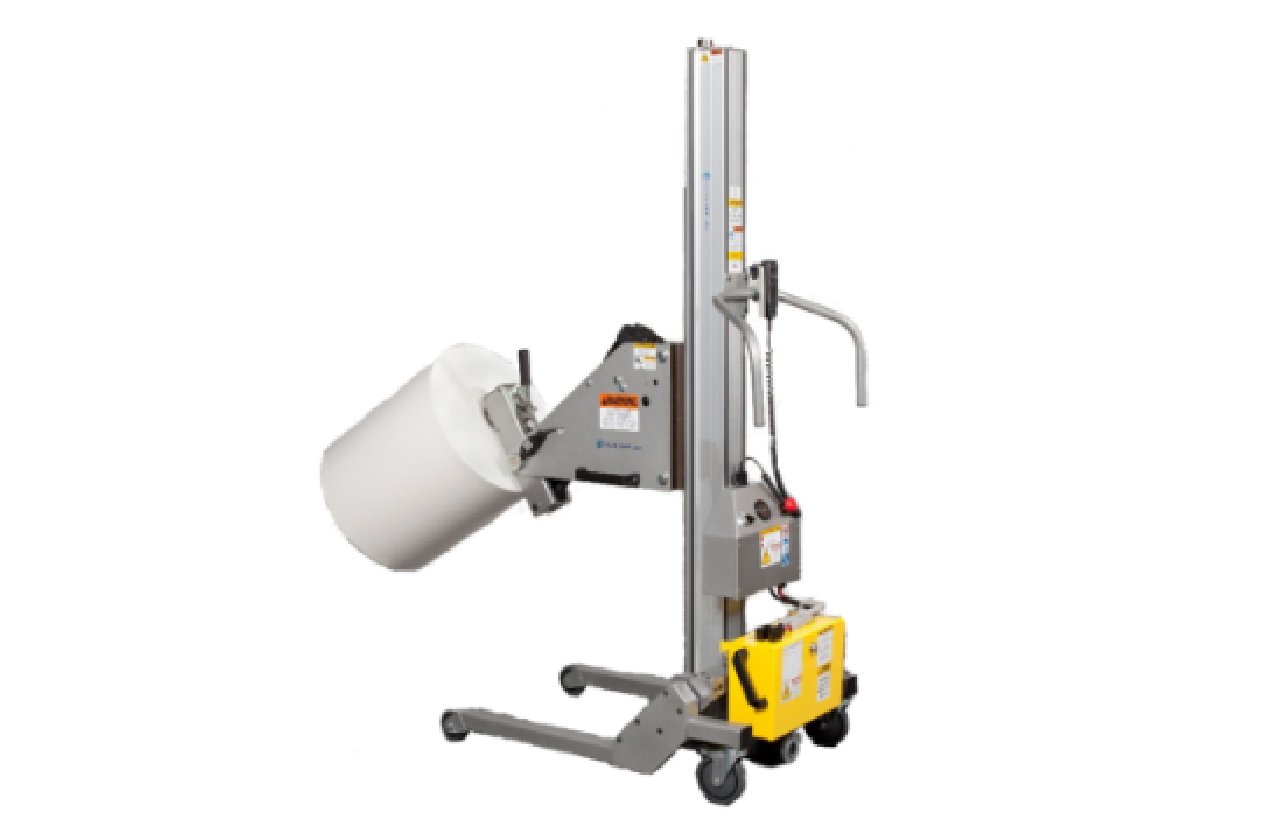 Gripping Mechanism. Core Gripping
Vertical Travel.   79″
Movement Manual
Weight Capacity. 400 lbs
Design For Lifting and moving rolls weighing up to 400 lbs, with a max roll diameter of 48″
Controls.
Push Buttons
Safety Features Built-in safety feature controls prevent accidental release of the roll
Number of Users. 1 User
Projects
Video
Resources
A Guide to Workplace Musculoskeletal Disorders
We offer a huge selection of products and quick quotes for what you're looking for
Give us a call. Our friendly customer service staff are on hand to help you.