Easy Lift Roll Manipulators
This roll handling system has two distinct models, the RH4000 which has a 4,000 lbs. capacity and the RH6000 which is able to transport rolls weighing 6,000 lbs.
The rolls are supported by two fixed roll support arms and are lined with a white non-marking SBR rubber in order to cushion the roll and prevent any damage from occurring to the rolls.
RH Series Roll Manipulators
Designed for transporting rolls;
Specifications/Features
Projects
Video
Resources
Specifications/Features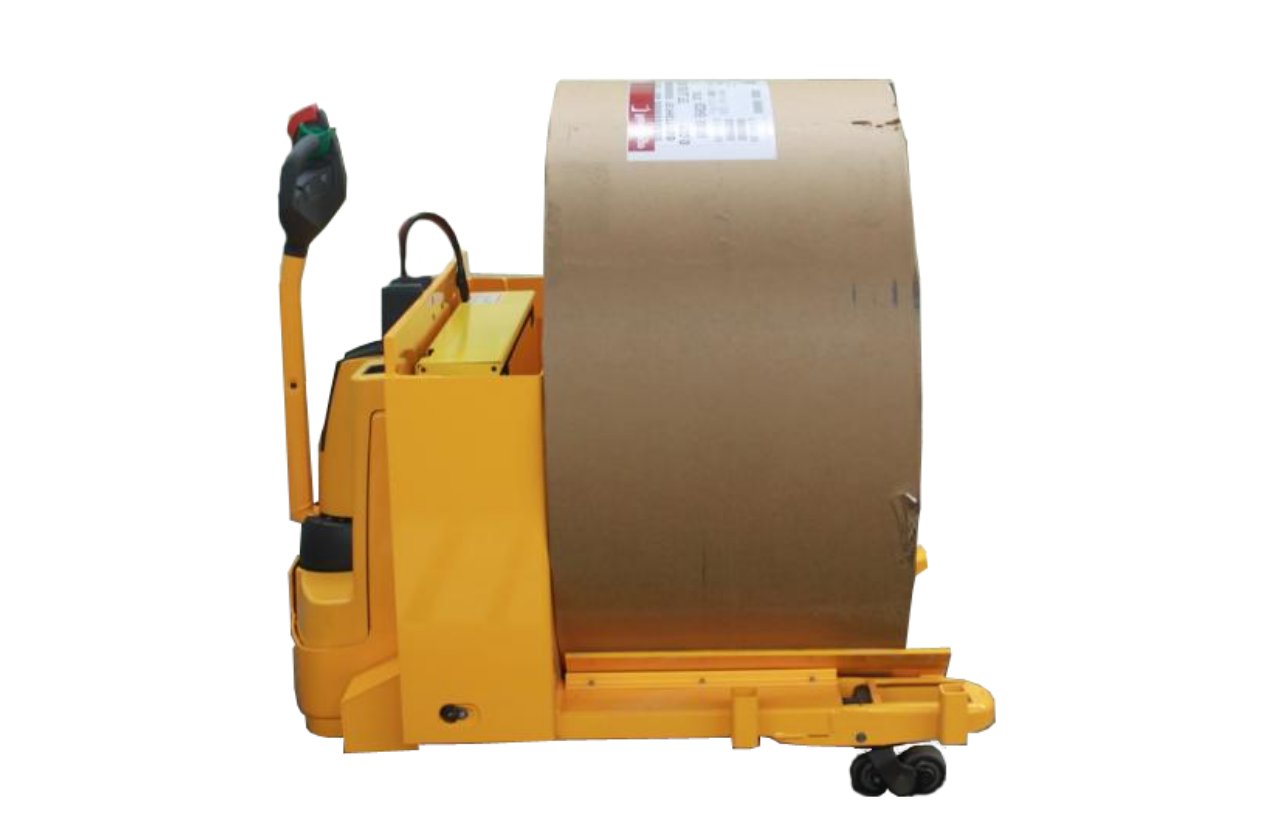 Gripping Mechanism. Support arms
Lift Height.

3.875″ for 52″ diameter rolls
1.875 for 40″ Diameter rolls
0.75″ for 34″ diameter rolls

Movement Electronic speed controller with variable travel speeds. Electronic speed controller can be preset for a maximum travel speed between 1.8 and 3.85 mph.
Weight Capacity.

RH4000: 4,000 lbs
RH6000: 6,000 lbs

Design For Transporting rolls weighing up to 6,000 lbs.
Controls. Dual thumb operated butterfly control with forward and reverse travel, lever control for lift and lower on both sides of the handle, horn button, snail creep button, safety reversing switch movers machine forward if activated when travelling in reverse in tight areas, key switch.
Safety Features Built-in safety feature controls prevent accidental release of the roll
Number of Users. 1 User
Projects
Video
Resources
A Guide to Workplace Musculoskeletal Disorders
We offer a huge selection of products and quick quotes for what you're looking for
Give us a call. Our friendly customer service staff are on hand to help you.