Delta Outside Clamp Roll Handling
The Delta Outside Clamp is able to lift and turn rolls by utilizing their outside diameter to lift them, allowing the user to palletize, transport and load rolls of a variety of sizes up to 2,200 lbs (1,000 kg).
This roll handling lifting device is often used to clamp on the outside diameter of large rolls and turn them in order for them to be moved and stored in a different location in your facility.
Innovative Solutions. Reliable Products.
Heavy Duty Portable Roll Handling made simple. This Heavy Duty Roll Handling unit goes up to 2,200 lbs in capacity. It is simple and safe to use.
Specifications/Features
Projects
Video
Resources
Specifications/Features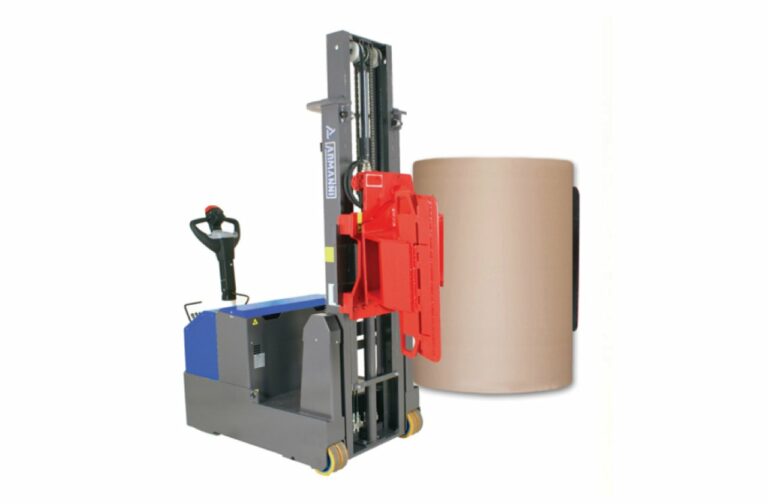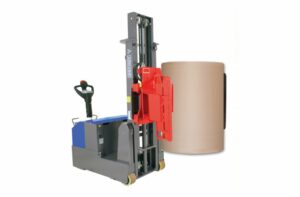 Gripping Mechanism. Outside Diameter
Lift Height. Up to 129″
Movement 24 VDC operation with two 110 Ah batteries
Weight Capacity. 2,200 lbs
Design For Lifting and moving rolls weighing up to 2,200 lbs.
Controls. Push Buttons
Safety Features Built-in safety feature controls prevent accidental release of the roll
Number of Users. 1 User
Projects
Video
Resources
A Guide to Workplace Musculoskeletal Disorders
We offer a huge selection of products and quick quotes for what you're looking for
Give us a call. Our friendly customer service staff are on hand to help you.