Delta Heavy Duty Roll Handling
Designed with operator safety in mind, this walk-behind roll handling device is able to maneuver rolls up to 3,300 lbs (1,496 kg). This heavy-duty roll handler is able to lift and turn rolls by holding the roll inside the core, ensuring no exterior contact occurs. These units help to reduce the risk of both material damage and operator injury, all the while allowing you to palletize, transport and load rolls.
With unique lever control valves, this roll handling unit allows for lifting and turning in minute increments, ensuring that precision alignment is fast and easy.
Schlumpf creates a diverse range of standard and specialised roll, shaft, and material handling solutions. Our varied assortment of roll handling equipment—hoist-based, raise and turn, vertical and horizontal lifters—ensures that we can meet your specific roll handling requirements.
Specifications/Features
Projects
Video
Resources
Specifications/Features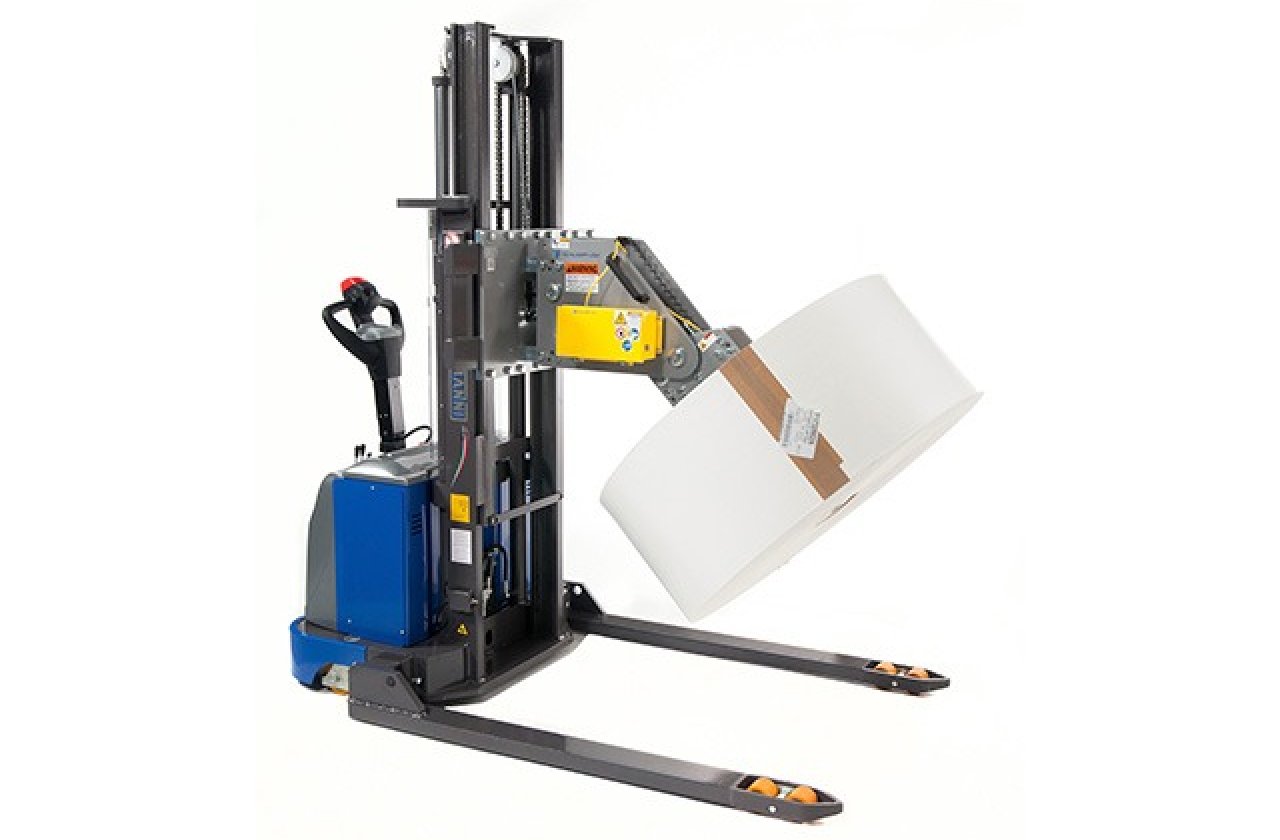 Gripping Mechanism Outside Clamp
Dimensions  115.48″ x 49.09″ x 86.19″
Movement Manual, Operating Voltage: 24 VDC operation with two 110 Ah batteries
Weight Capacity 3,300 lbs
Design For Lifting and moving rolls weighing up to 3,300 lbs
Controls Push Buttons
Safety Features Built-in safety feature controls prevent accidental release of the roll
Number of Users 1 User
Projects
Video
Resources
A Guide to Workplace Musculoskeletal Disorders
We offer a huge selection of products and quick quotes for what you're looking for
Give us a call. Our friendly customer service staff are on hand to help you.