ERT-350 Roll Handling Unit
The ERT-350 electric roll handling machines offer a user-friendly experience, cost-effective operation, and a modular design. Designed to streamline the handling process, this roll handling unit effortlessly turns, transports, and lifts a wide range of rolls. With its advanced functionality, the ERT-350 enables precise positioning of rolls in both vertical and horizontal orientations with just a simple touch of a button.
Equipped with high-speed and quiet electric actuators, the ERT-350 ensures swift and smooth turning of rolls, capable of completing a full radius turn within 8 to 10 seconds. To further enhance efficiency, the unit accommodates Universal Mandrels that are compatible with nearly all core sizes. By simply inserting the mandrel into the core and lifting the roll, minimal damage is caused to the core, preserving its integrity. With the ERT-350, changing core sizes is a breeze, requiring no additional tools. This flexibility allows for seamless transitions and maximizes productivity in roll handling operations. Experience the convenience and reliability of the ERT-350 electric roll handling machine for efficient and damage-free handling of your rolls.
Lift and Turn Roll Handling
Depending on how your rolls are positioned coming off or going on your pallet, these roll handling devices can save your employees time unloading and packaging. The added benefit is that they significantly reduce the risk of repetitive strain, excessive force, awkward motion and awkward posture injuries in the workplace.
Specifications/Features
Projects
Video
Resources
Specifications/Features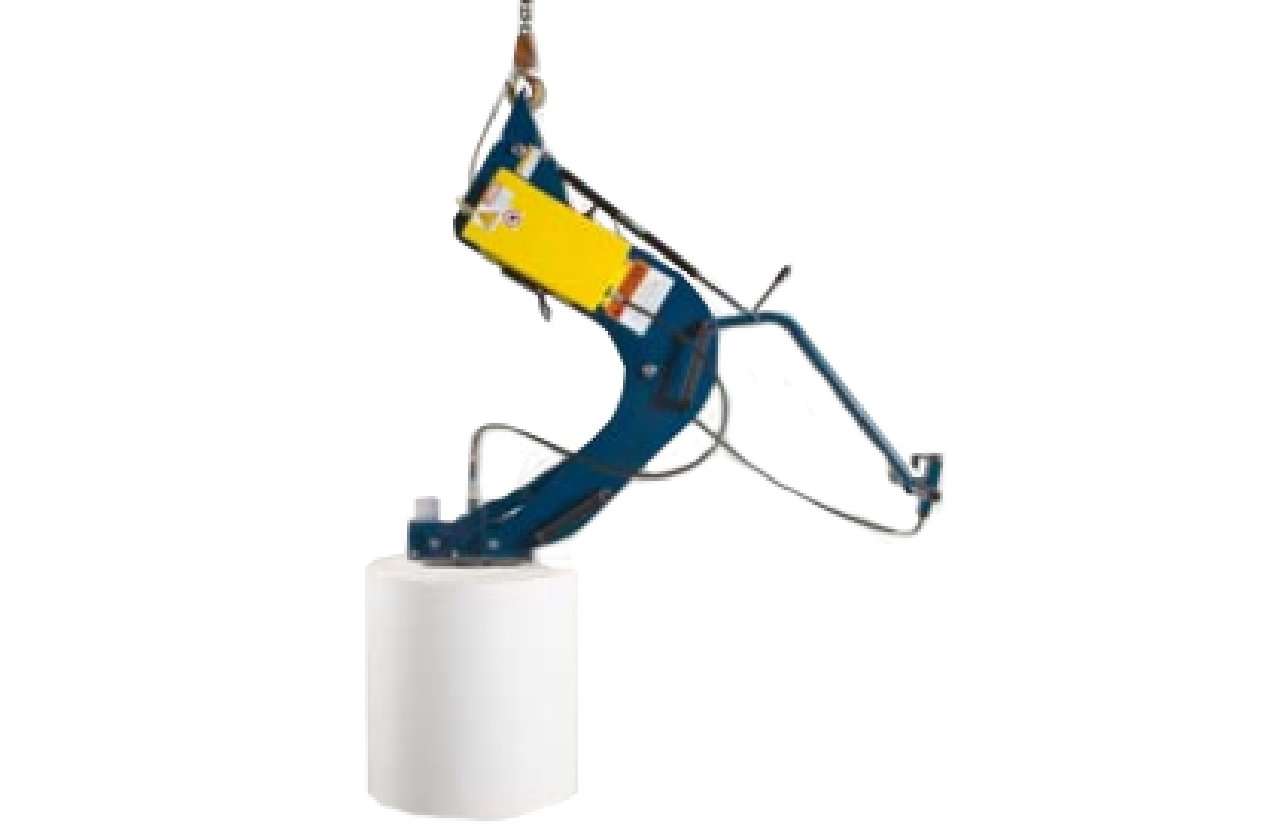 Gripping Mechanism. Core Gripping
Lift Rolls. Maximum roll width of 33″, Maximum roll O.D. 36″
Movement Manual, with a power source of 115 volt AC
Weight Capacity. 500 lbs
Design For Lifting and moving rolls weighing up to 500 lbs.
Controls. Push Buttons
Safety Features Built-in safety feature controls prevent accidental release of the roll
Number of Users. 1 User
Projects
Video
Resources
A Guide to Workplace Musculoskeletal Disorders
We offer a huge selection of products and quick quotes for what you're looking for
Give us a call. Our friendly customer service staff are on hand to help you.