PRT-500 Roll Handling Unit
Upgrade your roll handling process with our versatile powered roll handling unit. Engineered to provide exceptional performance, this unit offers the flexibility of both pneumatic and electric power options, catering to your specific needs. It is the ideal choice when dealing with roll weights that exceed 330 lbs (150 kg), ensuring efficient and reliable handling.
Experience the benefits of a streamlined roll handling process with our powered unit. Designed for speed and precision, it enables swift and secure lifting, enhancing productivity in your operations. Say goodbye to labor-intensive and time-consuming manual handling methods. With the powered roll handling unit, you can achieve a fast and sound roll handling process, saving valuable time and effort. Whether you opt for the pneumatic or electric version, our roll handling unit delivers consistent performance and peace of mind.
This Roll Handling Unit is Typically Used For:
Specifications/Features
Projects
Video
Resources
Specifications/Features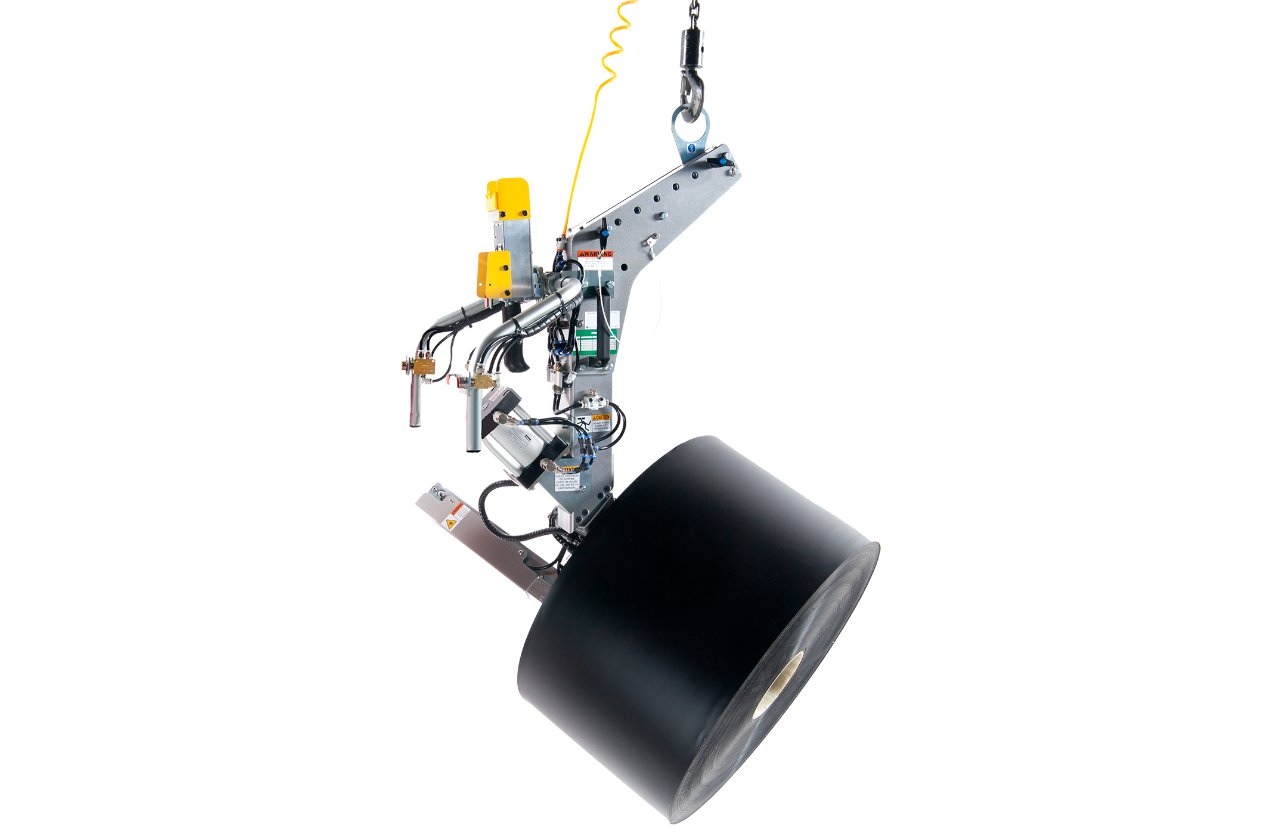 Designed With. Durable steel construction with a baked enamel powder-coated finish
Gripping Mechanism. Core Gripping, with Quick change for multiple roll core sizes.
Movement Simple, compact design for roll handling ease, with powered turning.
Weight Capacity. 500 lbs
Design For Lifting and moving rolls weighing up to 500 lbs.
Controls. Powered turning is fast and easy with push-button controls
Safety Features Built-in safety feature controls prevent accidental release of the roll
Number of Users. 1 User
Projects
Video
Resources
A Guide to Workplace Musculoskeletal Disorders
We offer a huge selection of products and quick quotes for what you're looking for
Give us a call. Our friendly customer service staff are on hand to help you.