HRC portable hydraulic-powered roll handling carts make lifting and transporting rolls and other heavy items safe and easy. The HRC's powerful, compact design features a high-speed foot pedal operated hydraulic lift with an ergonomic hand lever for lowering the table by gravity. 
HRC roll handling carts are well suited for loading and unloading narrow web presses with cantilevered mandrels, as well as for cost-effectively transporting rolls throughout your facility. 
HRC-1100-PV0 Roll Handling System
These roll handling units are engineered to assist operators in efficiently lifting and turning rolls that weigh up to 1100 lbs. 
Specifications/Features
Projects
Resources
Specifications/Features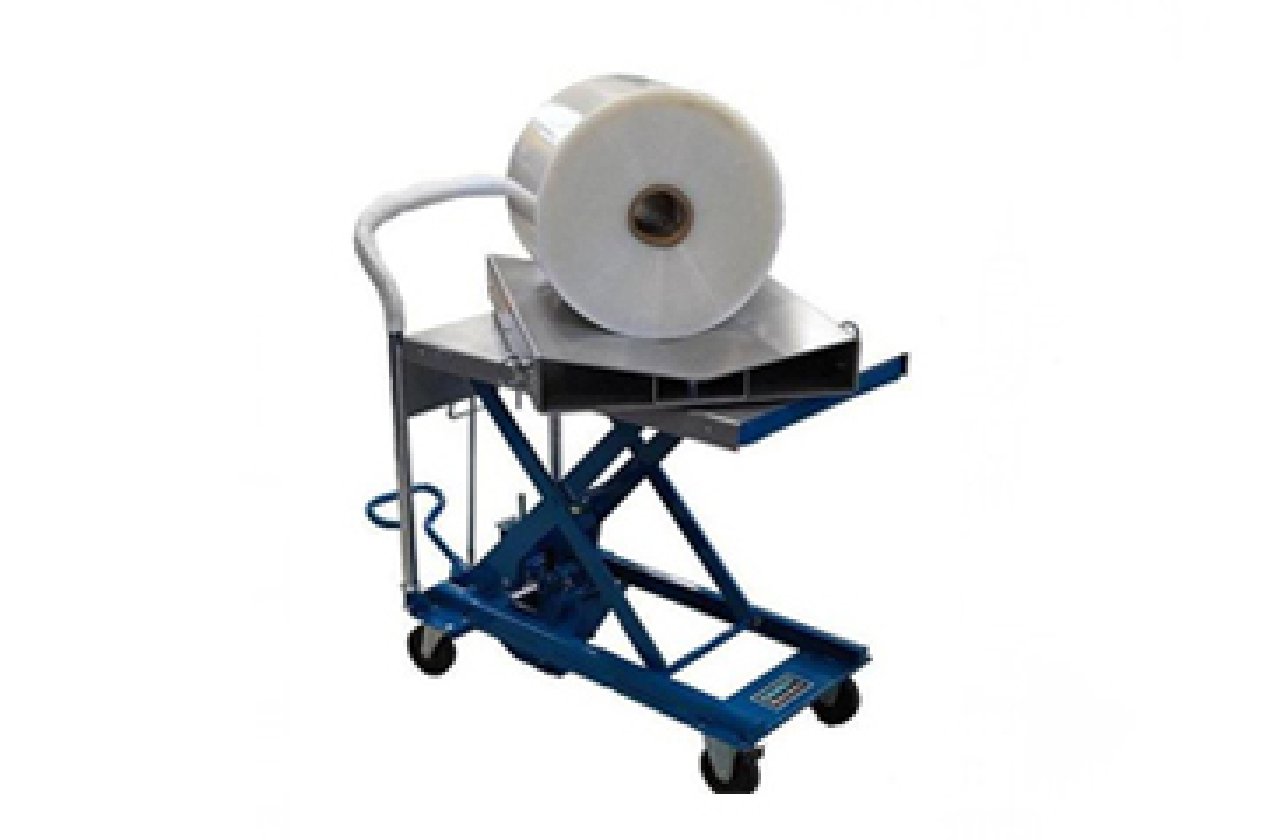 Designed With Modular design. Custom configurations available.
Gripping Mechanism Cradle
Movement Manual
Weight Capacity 1,100 lbs
Design For Lifting and moving rolls weighing up to 1,100 lbs.
Controls
Foot pump lift mechanism.
Safety Features Built-in safety feature controls prevent accidental release of the roll
Number of Users 1 User
Projects
Resources
A Guide to Workplace Musculoskeletal Disorders
We offer a huge selection of products and quick quotes for what you're looking for
Give us a call. Our friendly customer service staff are on hand to help you.