ERH-200 Portable Electric Roll Handler
This lightweight electric-powered material lifting unit has plenty of different tooling options and is great for almost all low-capacity roll handling situations. 
These units are battery powered to make lifting, turning, and maneuvering a roll easy, ergonomic and improve productivity. 
ERH-200 Roll Handling System
This roll handling unit is engineered to assist operators in efficiently lifting and turning rolls weighing up to 200lbs.
Specifications/Features
Projects
Video
Resources
Specifications/Features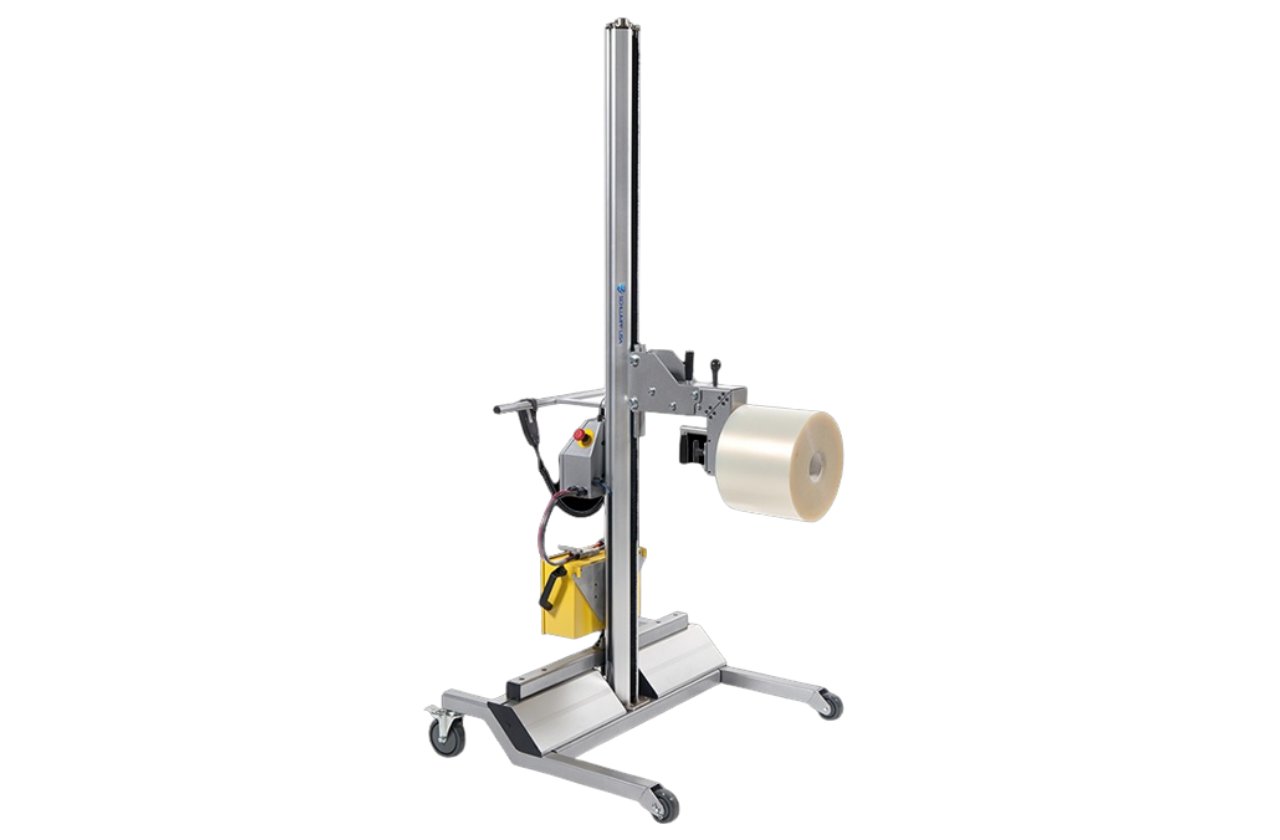 Designed With. Lightweight aluminum frame and a customizable height and base.
Gripping Mechanism. Core Gripping, with manual tooling
Tooling Options. Flat platform, roll cradle, probe, roll turner, and swivel top.
Weight Capacity. 200 lbs
Design For Lifting and moving rolls weighing up to 200 lbs.
Controls. Powered turning is fast and easy with push-button controls
Safety Features Built-in safety feature controls prevent accidental release of the roll
Number of Users. 1 User
Projects
Video
Resources
A Guide to Workplace Musculoskeletal Disorders
We offer a huge selection of products and quick quotes for what you're looking for
Give us a call. Our friendly customer service staff are on hand to help you.