Power-Tilt Forklift Karriers
Utilize your already existing technology by implementing this forklift attachment into your material handling process. With the addition of this forklift attachment, you will be able to lift, move and rotate drums of a variety of sizes and weights safely and ergonomically. This drum handling system is able to automatically adjust for 22″ to 23.5″ diameter drums. In addition, this unit also has a flexible cinch chain cover in order to help protect the sidewall of your drum.
Does Power-Tilt Integrate with your forklift?
Utilize your existing equipment and add the power-tilt to your forklift in order to lift, turn and control the pouring of drums.
Specifications/Features
Projects
Video
Resources
Specifications/Features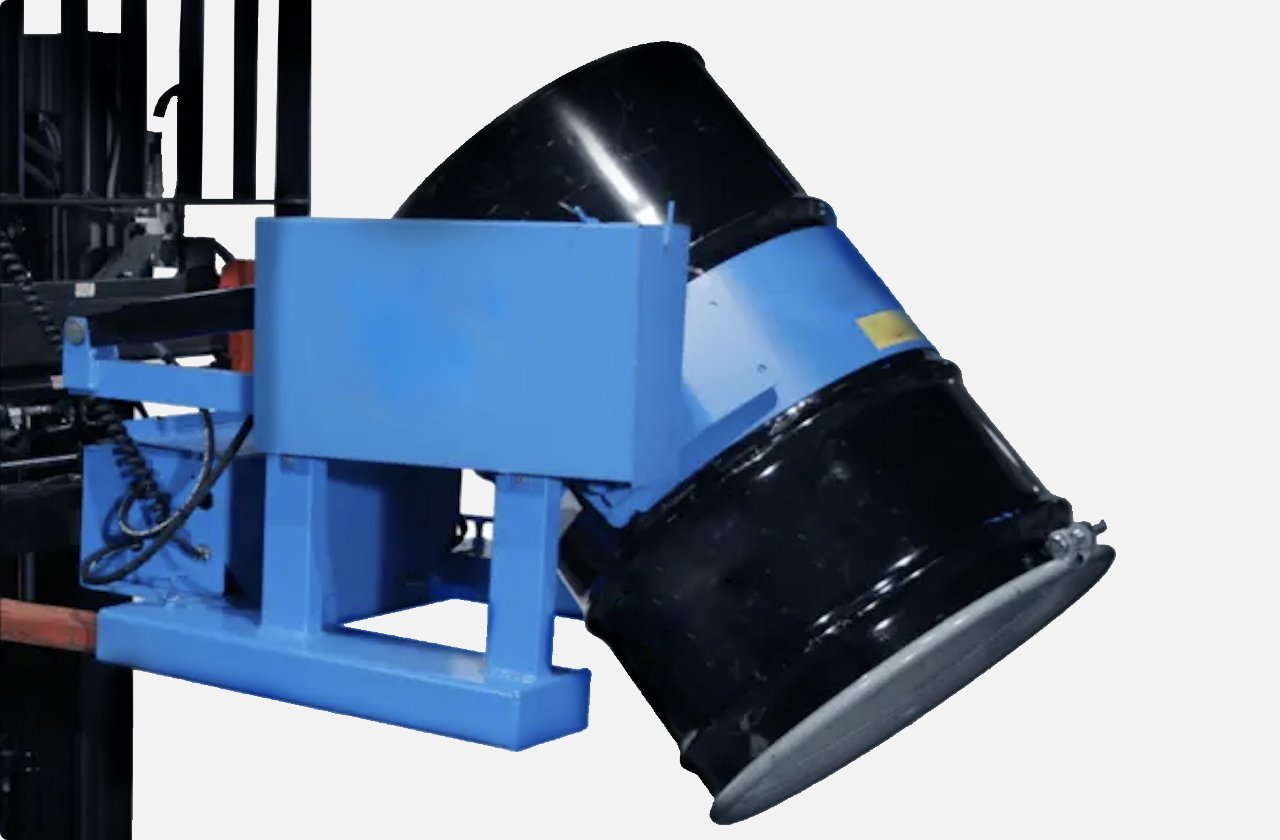 Attachment. Fork Lift drum handling attachment
Travel. Able to automatically adjust for 22" to 23.5" diameter drums.
Movement Able to fully invert a drum in less then 15 seconds.
Weight Capacity. 1,500 lbs
Design For Moving drums weighing up to
1,500 lbs.
Controls. Manual clamp
Safety Features Built-in safety feature controls prevent accidental release of the drum
Number of Users. 1 User
Projects
Video
Resources
A Guide to Workplace Musculoskeletal Disorders
We offer a huge selection of products and quick quotes for what you're looking for
Give us a call. Our friendly customer service staff are on hand to help you.