MORSpeed 1000 Drum Handling System
The MORSpeed 1000 System drum handling system gives you the ability to grab, lift, move and place a drum in a minimum amount of time without leaving your forklift truck and without the need for tools. The steel jaws are completely mechanical and automatic, as well as being contoured to securely grab and release the drum.
The encased mechanism provides you with precise, automatic, and reliable drum lifting. We offer two models of MORSpeed 1000 systems. The 286-1 is a fork mount and can handle 1,000 pounds with a drum single head, and the 286M-1 drum handling unit can lift the same as the 286-1 and has similar attributes but has spark resistant parts.
What does the MORSpeed 1000 do?
Lift and move more drums with ease. The MORSpeed 1000 can be mounted on your forks in a matter of seconds without the need for any tools.
Specifications/Features
Projects
Video
Resources
Specifications/Features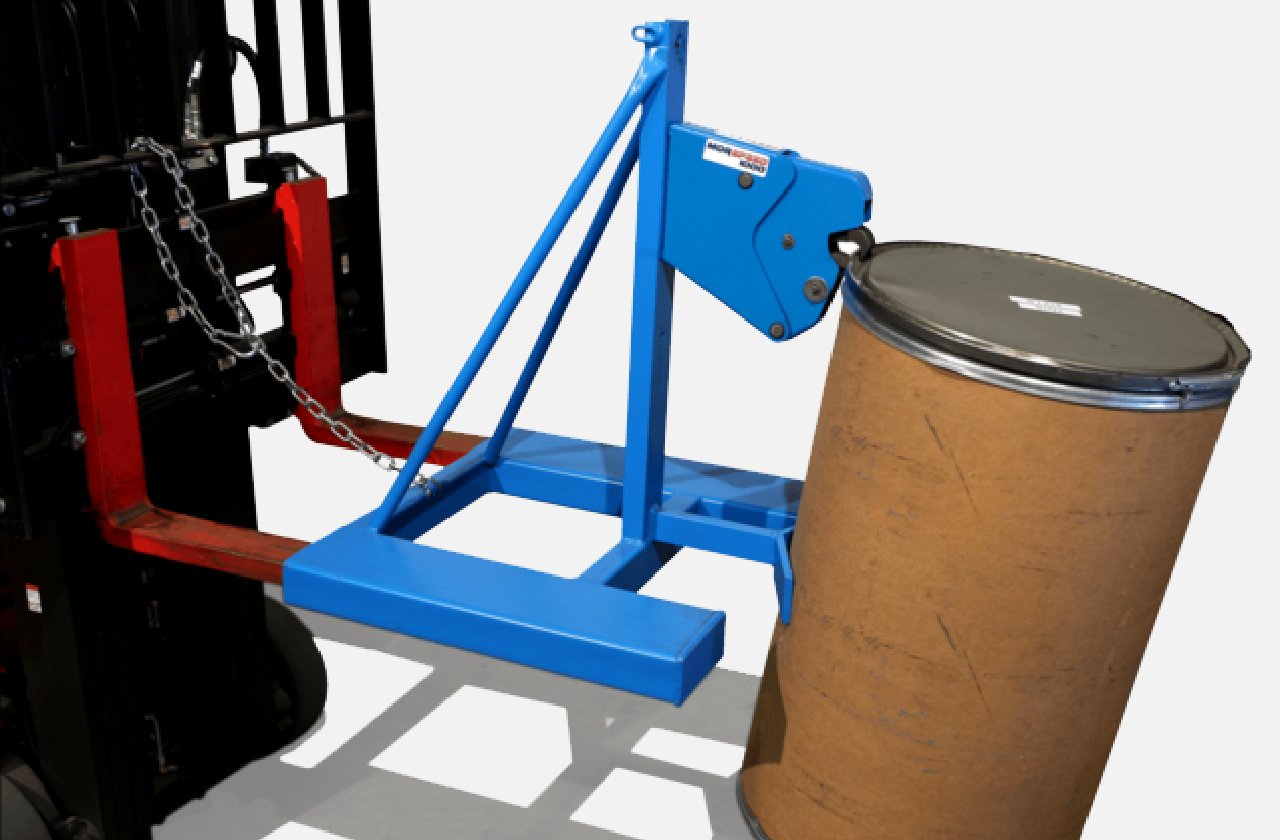 Gripping Mechanism. Clamp
Design For Fork Lift Attachment.
Movement This drum handling unit does not depend on the drum ribs or friction and can therefore work straight with walled drums or even deformed ribs.
Weight Capacity. 1,000 lbs
Design For The safety chain secures the unit to the carriage of the lift truck and the system can handle virtually any steel, plastic and fiber rimmed drum.
Controls. The forklift driver just drives back and forth and lowers and raises the forks as necessary.
Safety Features Built-in safety feature controls prevent accidental release of the drum
Number of Users. 1 User
Projects
Video
Resources
A Guide to Workplace Musculoskeletal Disorders
We offer a huge selection of products and quick quotes for what you're looking for
Give us a call. Our friendly customer service staff are on hand to help you.