MORSpeed 1500 Drum Handling Unit
Move more drums faster than ever with the MORSpeed 1500 forklift attachment. This drum handling unit will allow you to grab, lift, move and place drums in a short period of time while using your forklift. You can raise and lower the drum by raising and lowering the forks of the forklift. This drum handling unit works with both straight walled drums and even drums with deformed ribs, since it does not require drum ribs or friction.
What does the MORSpeed 1500 do?
Forklift attachment that mounts on your forks in seconds and allows the operator to lift, move and place rimmed drums of any material. Can attach two drums at once.
Specifications/Features
Projects
Video
Resources
Specifications/Features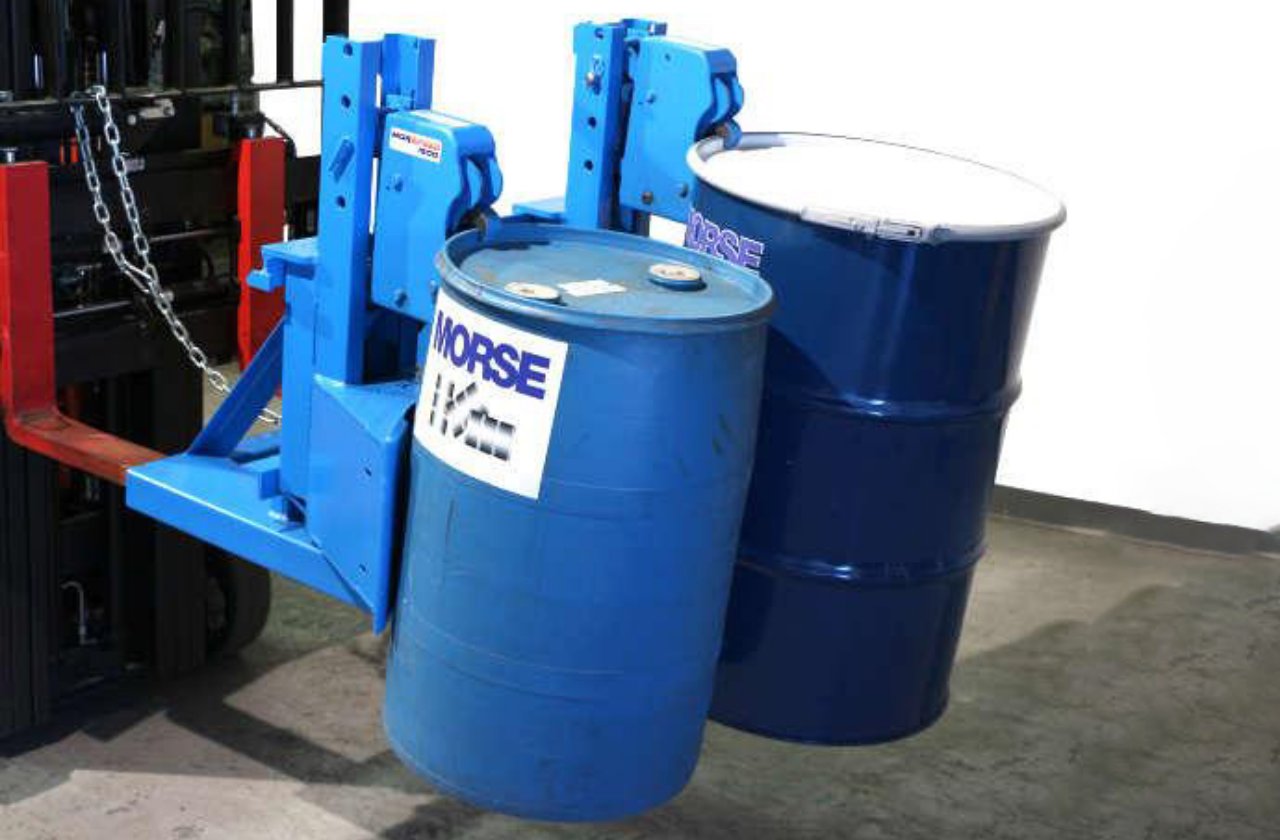 Gripping Able to lift steel drums with closed head or removable top with clamp ring, plastic drums with non-removable tops, fiber drums iwth metal clamp ring and straight walled or damaged drums.
Travel. 24" required minimum drum height, but is able to work with any drum
Movement Able to lift and move drums onto and off of pallets with drums weighing 250 lb, with two heads per drum.
Weight Capacity. 1,500 lbs with two heads per drum
Design For Moving drums weighing up to 1,500 lbs.
Controls. Manual clamp
Safety Features Built-in safety feature controls prevent accidental release of the drum
Number of Users. 1 User
Projects
Video
Resources
A Guide to Workplace Musculoskeletal Disorders
We offer a huge selection of products and quick quotes for what you're looking for
Give us a call. Our friendly customer service staff are on hand to help you.