19500S Series Lift-O-Flex Drum Lifter
The 19500S Series Lift-O-Flex offers a versatile solution for ergonomic lifting tasks with a lifting capacity of up to 525 pounds.
This non-powered mast series ergonomic lifter allows for flexibility in load handling and can be customized to meet your specific needs. The Lift-O-Flex can handle a variety of loads including drums, boxes, and bags, making it a dynamic solution for your material handling requirements. With interchangeable standard components, this barrel lifter can easily adapt to different lifting applications within your facility, saving time and reducing costs. The Lift-O-Flex also provides a safer and more ergonomic work environment for operators, reducing the risk of injuries and increasing productivity.
Benefits of the lift-o-flex drum lifter
The Lift-O-Flex drum lifter offers a flexible and ergonomic solution for lifting loads up to 525 pounds. Its interchangeable components and adaptable design make it a versatile choice for a range of lifting needs. With this lifter, you can improve safety, increase efficiency, and reduce strain on workers.
Specifications/Features
Projects
Video
Resources
Specifications/Features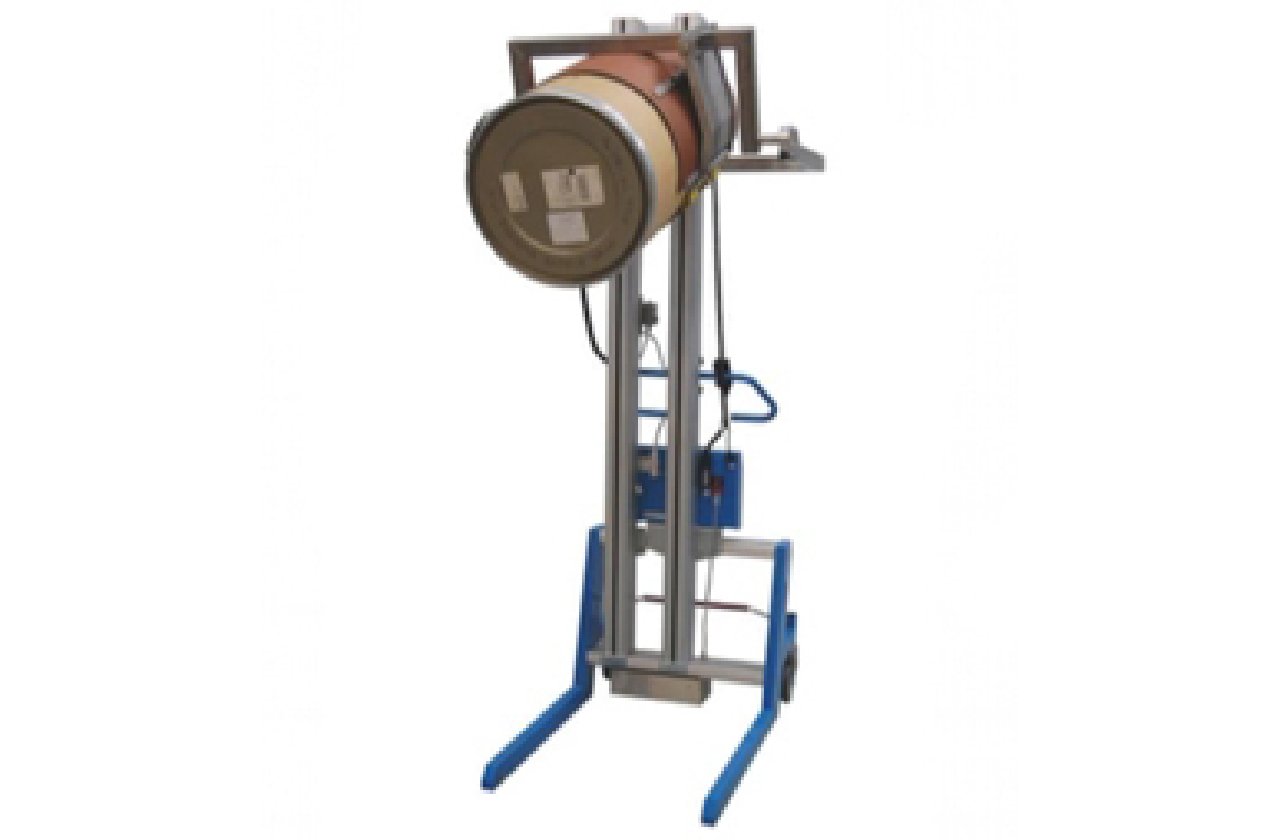 Dimensions. 38.75″ L x 35.5″ W x 118.2″ H
Drum Handling.  Outside Diameter Clamp
Movement The detachable remote controller can be plugged into an Electric Power Pack that can be provided with either standard or heavy duty batteries, with a 6-8 hour recharge time
Weight Capacity. 525 lbs capacity
Design For Lifting and moving drums weighing up to 525 lbs.
Controls. Push Buttons
Safety Features Built-in safety feature controls prevent accidental release of the drum
Number of Users. 1 User
Projects
Video
Resources
A Guide to Workplace Musculoskeletal Disorders
We offer a huge selection of products and quick quotes for what you're looking for
Give us a call. Our friendly customer service staff are on hand to help you.