Heavy Duty Forklift Karriers
With the addition of this drum handling unit, you will be able to remove the backbreaking labour of lifting drums as well as eliminate any dangerous makeshift methods that may currently be in use for moving drums. It is recommended that the MORStop Tilt Break Option is used with Forklift Karriers to automatically hold the drum tilt angle until you move it. This eliminates the risk of the unbalanced drum turning out of control, even when the contents shift from one end to the other.
How does the Forklift Karrier Mount?
This heavy duty drum handling system is able to mount directly to your forklift without the need for electrical or hydraulic attachments.
Specifications/Features
Projects
Video
Resources
Specifications/Features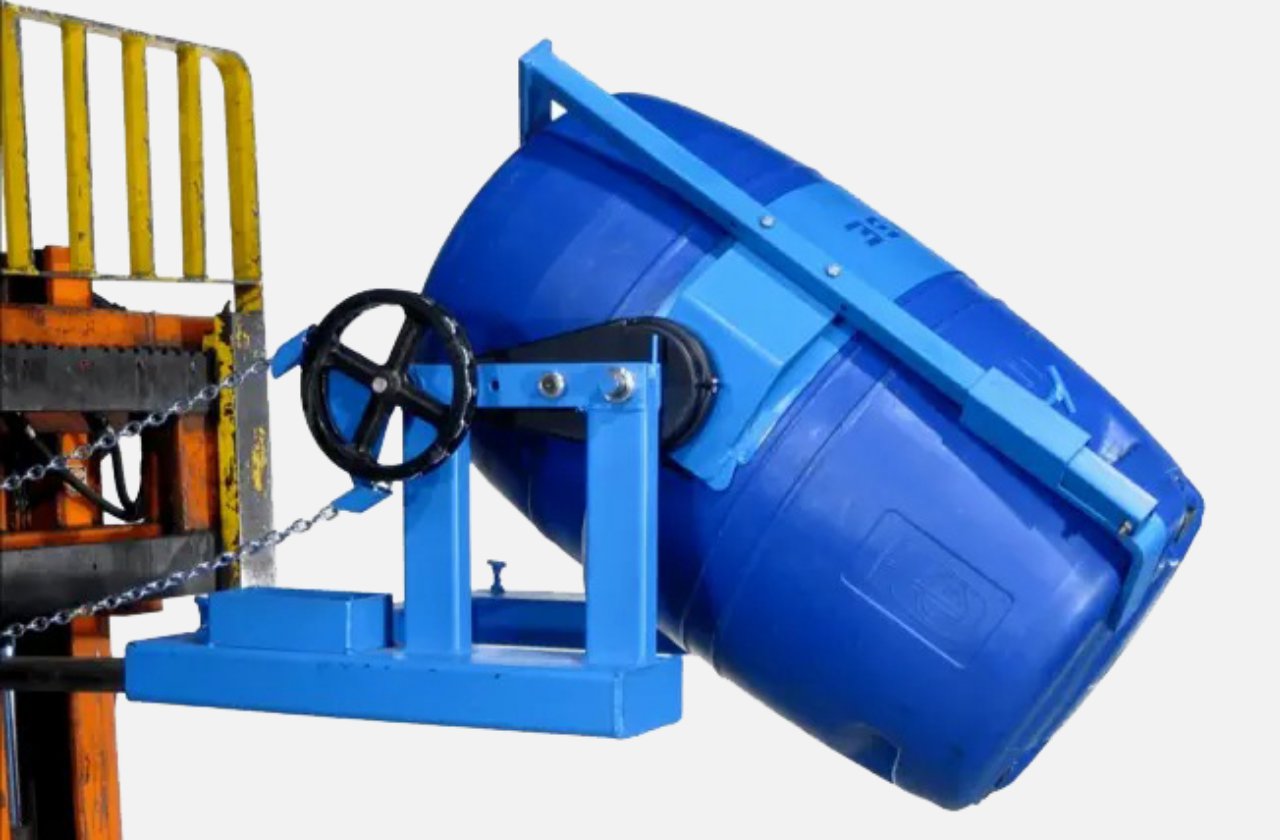 Options & Accessories. Models can also be ordered with a hand wheel option or a hand crank can be used when it is within reach.
Lift. These forklift attachments can quickly be mounted onto your forklift without any tools or truck modifications and no electric or hydraulic connections.
Movement They provide controlled drum pouring and allow for 360-degree drum tilt control in both directions.
Weight Capacity. 1,500 lbs
Design For Moving drums weighing up to 1,500 lbs, and uses has a 20-inch-long pull chain loop with a 10-inch drop so that you can control drum tilting.
Controls. Manual clamp
Safety Features Built-in safety feature controls prevent accidental release of the drum
Number of Users. 1 User
Projects
Video
Resources
A Guide to Workplace Musculoskeletal Disorders
We offer a huge selection of products and quick quotes for what you're looking for
Give us a call. Our friendly customer service staff are on hand to help you.