Heavy Duty Kontrol Karriers
With the addition of the Heavy-Duty Kontrol-Karriers to your workplace, you will be able to lift and dispense a drum with your hoist or crane which provides controlled high-level pouring. It is recommended that the MORStop Tilt Break be used with Heavy-Duty Kontrol-Karriers to automatically hold the drum tilt angle until you move it.
For rimless drums, the Bracket Assembly provides a brace at the top and bottom of the drum to prevent it from slipping. For smaller drums, the Drum Adapter is inserted into the drum holder to give you the ability to handle a smaller drum. For a rimmed drum, the Top Rim Clamp grips the upper rim of the drum in order to prevent it from slipping.
What does the Kontrol Karrier do?
Lift and dispense a drum with your hoist or crane. This below the hook attachment can be easily installed.
Specifications/Features
Projects
Video
Resources
Specifications/Features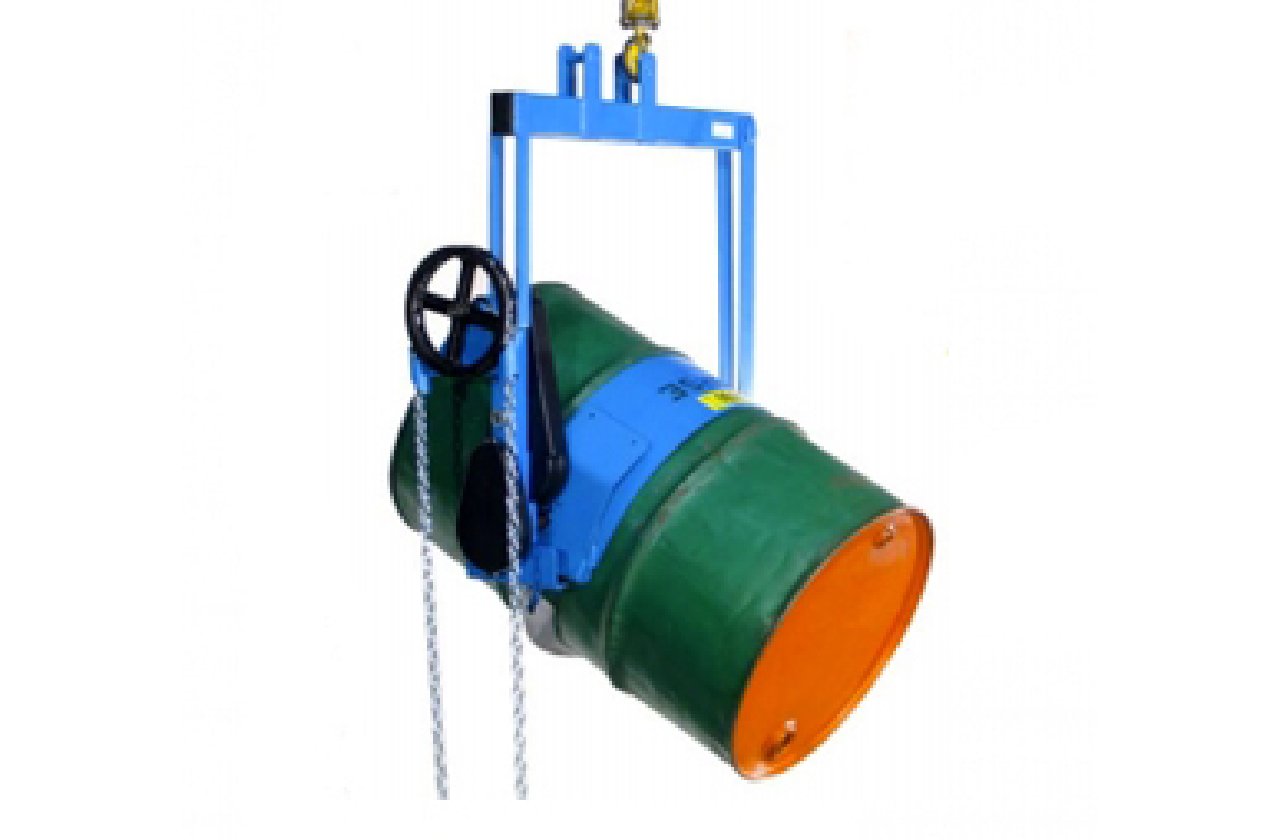 Options & Accessories. Models are available with spark resistant parts or made of stainless steel to meet your entire ergonomic drum handling needs.
Gripping Mechanism. Heavy Duty Kontrol Karriers can also be ordered with a Hand Crank or Hand Wheel option for use only within the reach of the operator.
Movement Heavy Duty Kontrol Karriers allow for 360-degree drum tilt control in both directions through the use of a 12-inch-long pull chain control with 30: 1 gear ratio and gear covers.
Weight Capacity. 1500 lbs capacity for full drums and a
800 lbs capacity for half-full drums.
Design For Lifting and moving drums weighing up to 1500 lbs.
Controls. Push Buttons
Safety Features Built-in safety feature controls prevent accidental release of the drum
Number of Users. 1 User
Projects
Video
Resources
A Guide to Workplace Musculoskeletal Disorders
We offer a huge selection of products and quick quotes for what you're looking for
Give us a call. Our friendly customer service staff are on hand to help you.