Powered Drum Handling and Lifting Equipment
Easily and safely move plastic, fibre and steel drums throughout your facility with this drum handling unit. This drum handling unit was designed specifically to make it easier to transport weight and dispense drums. There are several different models available, making them perfect for almost every application. This drum handling unit can fit through a standard doorway opening, making it perfect for transporting drums within your facility. 
These units operate on battery power with hand controls similar to our tugger units. The primary function of these units is to lift and move drums through your facility. 
Specifications/Features
Projects
Video
Resources
Specifications/Features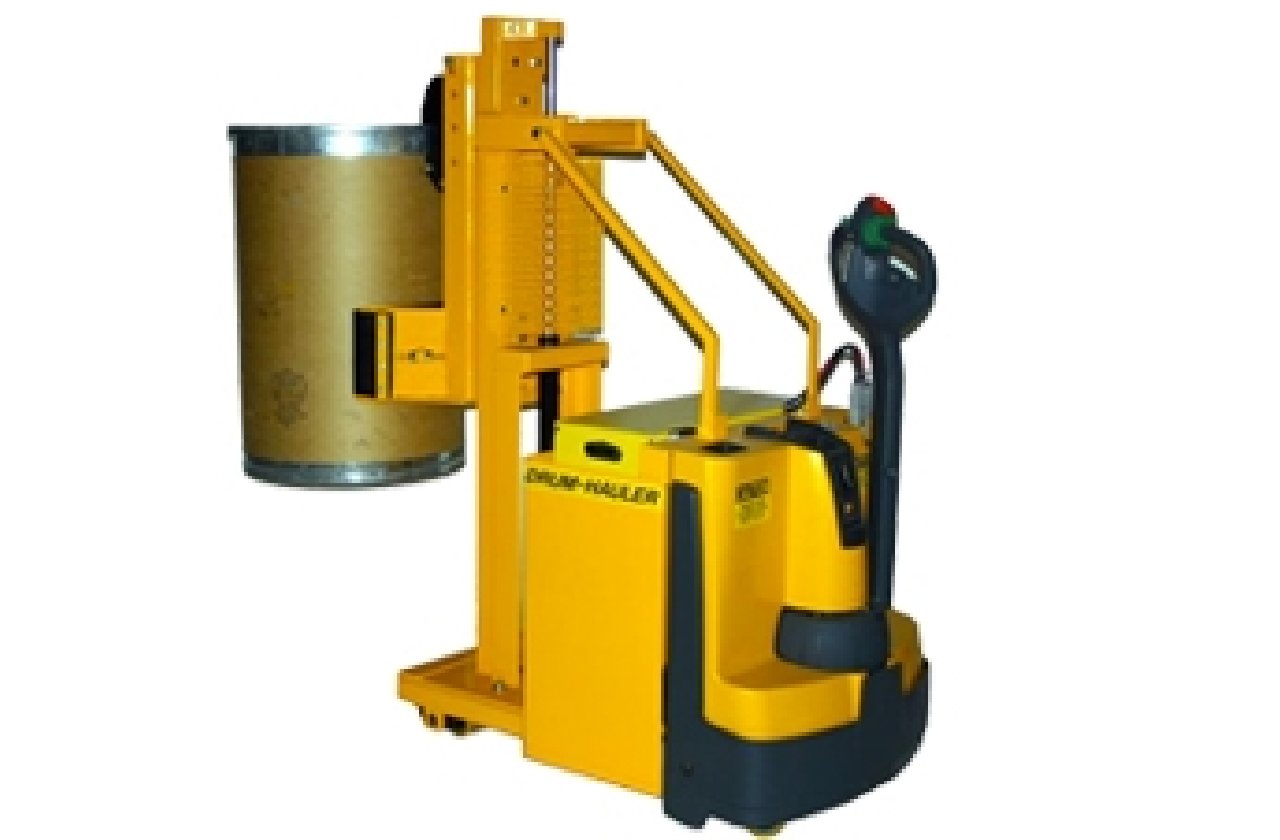 Gripping Mechanism.Forklift Attachment, Clamp Drum Handling
Gripping Mechanism. Lever control for lift and lower on both side of the handle, horn button, snail creep button, safety reversing switch movers machine forward if activated when travelling in reverse in tight areas.
Movement Lift height 20"/508mm optional up to 144"/3,657mm with an AC Drive Motor with regenerative braking.
Weight Capacity. 800 lb/363 kg optional up to 1500 lb/680 kg
Design For Lifting and moving drums weighing up to 1500 lbs.
Controls. Dual thumb operated butterfly control with forward and reverse travel
Safety Features Built-in safety feature controls prevent accidental release of the drum
Number of Users. 1 User
Projects
Video
Resources
A Guide to Workplace Musculoskeletal Disorders
We offer a huge selection of products and quick quotes for what you're looking for
Give us a call. Our friendly customer service staff are on hand to help you.