MORStak Forklift Mounted Drum Racker
The MORStak Forklift Mounted Drum Racker is designed to lift 55-gallon steel or plastic drums with a suitable top lifting rim and place it in the vertical position. For drums that have a removable top, the top must be securely fastened.
The drum holder assembly is the component on the MORStak that is used to grab and hold the drum for racking, tilting and moving.
What does the Morstak Drum Racker DO?
This piece of material handling equipment allows the user to safely move and pour drums or barrels without causing any damage to the drum itself.
Specifications/Features
Projects
Video
Resources
Specifications/Features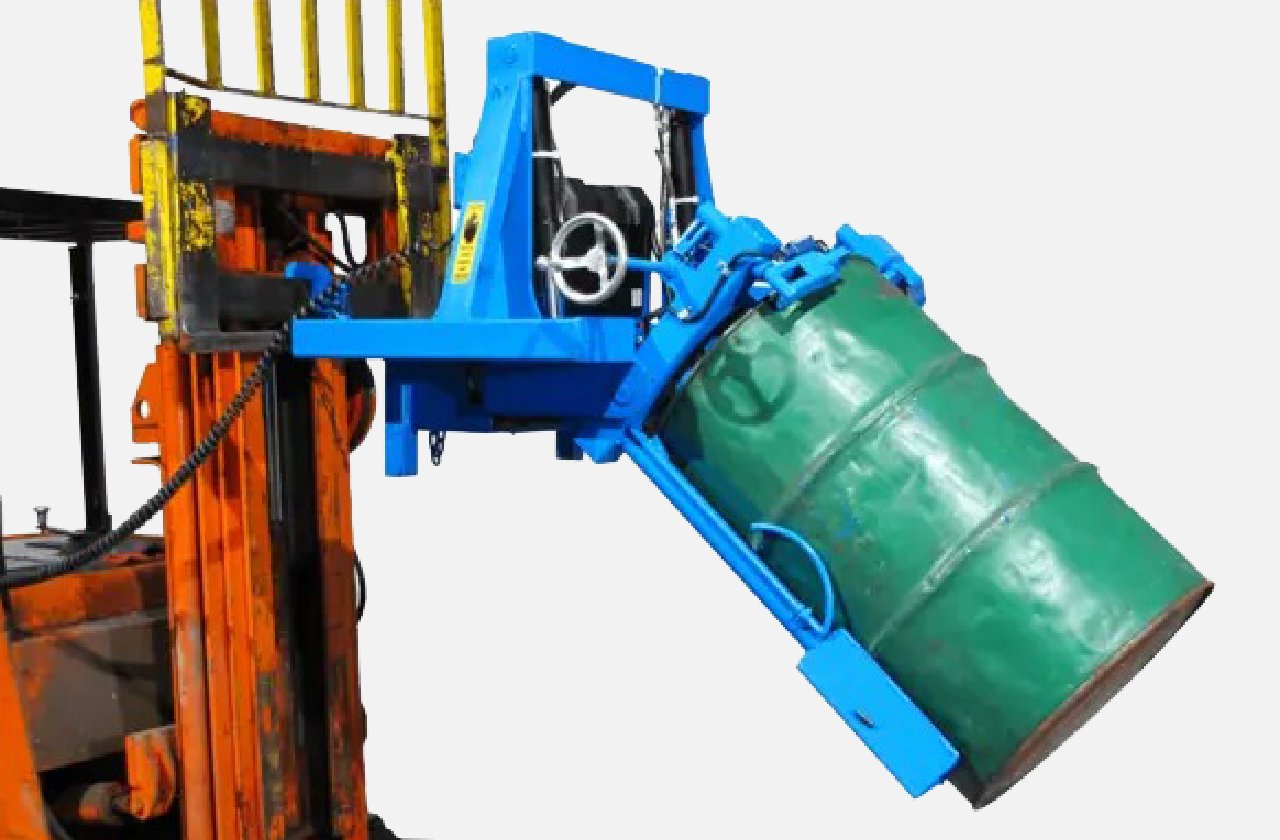 Gripping Mechanism. Clamp
Design For Forklifts, as an attachment.
Movement This drum handling unit was manufactured in order to mechanically grab the drum by the top of its rim in the vertical position and supports it with two parallel drum supporting bars in the horizontal position.
Weight Capacity. 800 lbs
Design For Moving 55 Gallon Drums
Controls. Has a two button pendant for tilting the drum that is labelled as follows: the VERT button tilts the drum holder to vertical and the HORZ button tilts the drum holder to horizontal.
Safety Features Built-in safety feature controls prevent accidental release of the drum
Number of Users. 1 User
Projects
Video
Resources
A Guide to Workplace Musculoskeletal Disorders
We offer a huge selection of products and quick quotes for what you're looking for
Give us a call. Our friendly customer service staff are on hand to help you.