Forklift Karrier Drum Handling Equipment
Utilize your currently existing equipment with this piece of drum handling equipment. This forklift attachment can easily be mounted on your forklift without the need for tools or any truck modifications.
Able to pick up a variety of drums with different diameters, this forklift drum handling attachment is designed to automatically adjust for drums from 22″ to 23.5″ in diameter. On top of this, it even accepts diameter adaptors in case you need to move smaller drums.
Forklift Karrier Drum Handling Benefits
Enhanced safety: With the use of the equipment, there is no need for workers to manually lift, tilt or move heavy drums, which reduces the risk of injuries.

Increased efficiency: The equipment is designed to increase efficiency and productivity by enabling workers to move drums more quickly and easily. 

Versatility: The equipment is designed to handle a variety of drum sizes and types, including plastic, steel, and fiber drums. 

Cost-effective: Forklift Karrier Drum Handling Equipment is a cost-effective solution that can help reduce labour costs and increase the lifespan of equipment. 
Specifications/Features
Projects
Video
Resources
Specifications/Features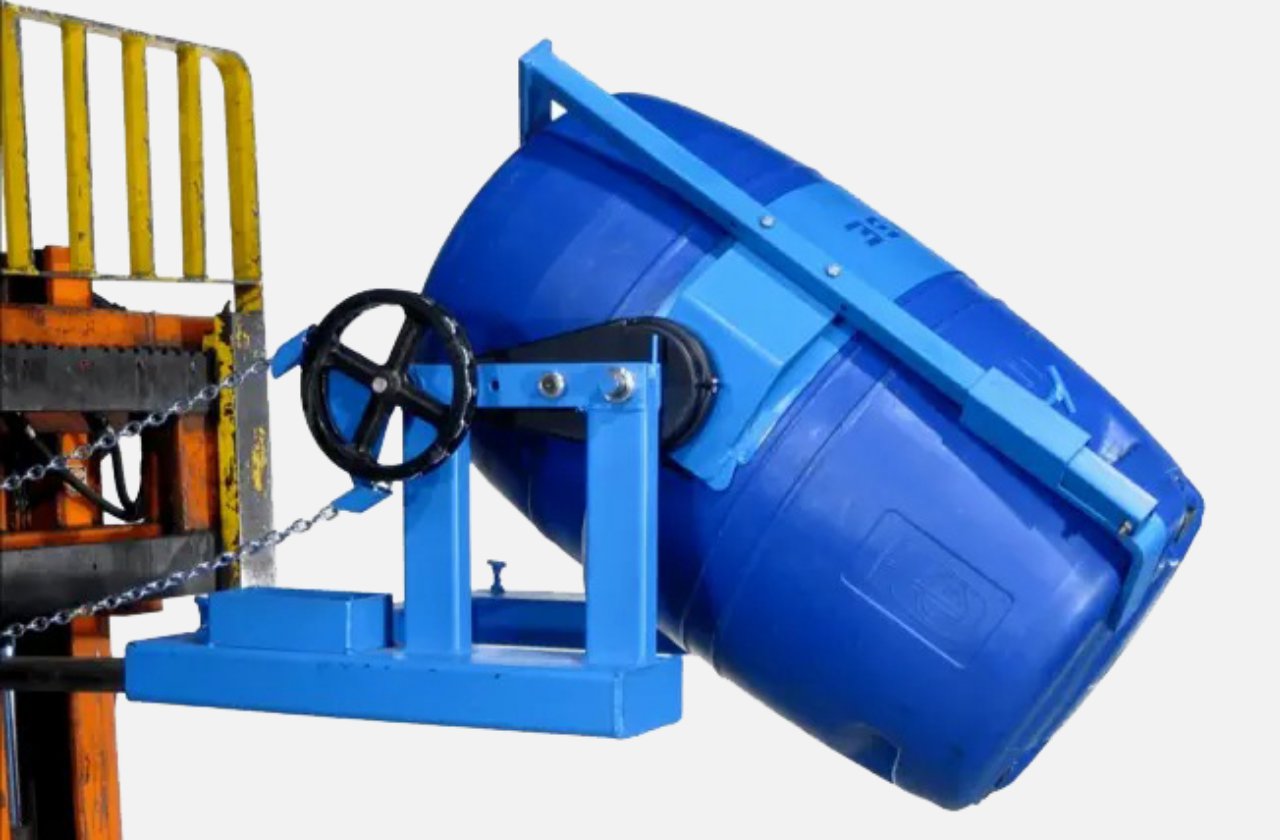 Gripping Mechanism. Clamp
Travel. When 35-pounds of force is applied using the Clamp and Go, a 500-pound drum will move from 0 to 3 mph in just 5 seconds.
Movement This drum handling unit has a pull chain loop which allows for you to control the drum tilting by 360 degrees in either direction, allowing you to dispense the drum directly from your forklift.
Weight Capacity. 800 lbs full drums or 500 lb half full drums
Design For Moving drums weighing up to 800 lbs.
Controls. Manual
Safety Features Built-in safety feature controls prevent accidental release of the drum
Number of Users. 1 User
Projects
Video
Resources
A Guide to Workplace Musculoskeletal Disorders
We offer a huge selection of products and quick quotes for what you're looking for
Give us a call. Our friendly customer service staff are on hand to help you.