EasyLift Economy Drum Transporters
The EasyLift Economy Drum Transporters not only provide a safer working environment but also a more efficient one. With its ergonomic design, operators can easily move and transport drums from one location to another, reducing the time and effort required to move them manually.
This mobile drum handling unit also reduces the risk of product damage as it can handle any size plastic, fiber, or steel chimed drums, ensuring the safe transport of valuable materials. Additionally, this drum transporter is equipped with lockable swivel casters, making it easy to maneuver in tight spaces or congested areas, further optimizing the use of space in your facility.
the benefits of EasyLift Economy Drum Transporters
The benefits of EasyLift Economy Drum Transporters include reducing the risk of injuries and strains associated with manual drum handling, increasing efficiency and productivity, and providing a versatile solution for handling different types of drums. They are also designed for easy maneuverability in tight spaces and can save space in storage areas due to their compact design.
Specifications/Features
Projects
Video
Resources
Specifications/Features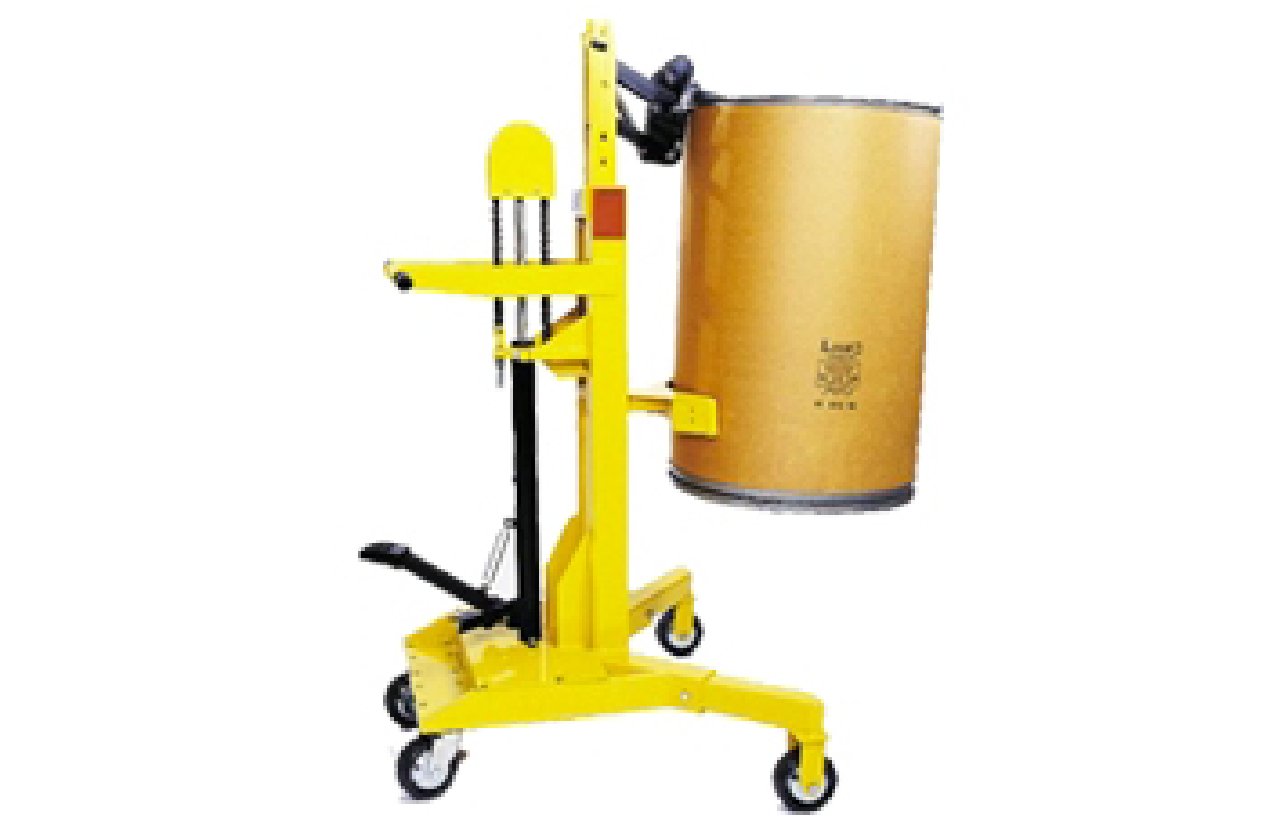 Dimensions. 35″ L x 39.5″ W x 46.25″ H
Drum Handling. Designed in order to be able to lift drums 20″
Movement Lift options for manual (0.5″ per stroke) and pneumatic (120 psi)
Weight Capacity. 800 lbs with manual lift and 700 lbs with pneumatic lift
Design For Lifting and moving drums weighing up to 800 lbs.
Controls. Push Buttons
Safety Features Built-in safety feature controls prevent accidental release of the drum
Number of Users. 1 User
Projects
Video
Resources
A Guide to Workplace Musculoskeletal Disorders
We offer a huge selection of products and quick quotes for what you're looking for
Give us a call. Our friendly customer service staff are on hand to help you.