Easy Lift AC & DC Drum Handling Equipment
Optimize the efficiency of your material handling process with this drum handling unit. This drum handling unit is designed to allow you to both safely move drums throughout your facility and also quickly and efficiently tilt the drums forward in order to pour the contents of the drums out.
All controls for lift, clamp and rotation are located on the top of the cabinet. Ergonomic casters are standard on all models, providing the easiest roll ability while being chemically resistant, non-marking and maintenance free. Non-intrinsically safe scales can be added to any model to eliminate the need to pre-weigh materials, requiring the use of floor scales. Units are offered in powder coated carbon steel, FDA approved epoxy powder coatings, or stainless steel construction.
What does the Easy Lift AC and DC Unit do?
This unit is unique in its ability to provide both forward tilting and side tilting functions, along with its ability to lift and transport your drums.
Specifications/Features
Projects
Video
Resources
Specifications/Features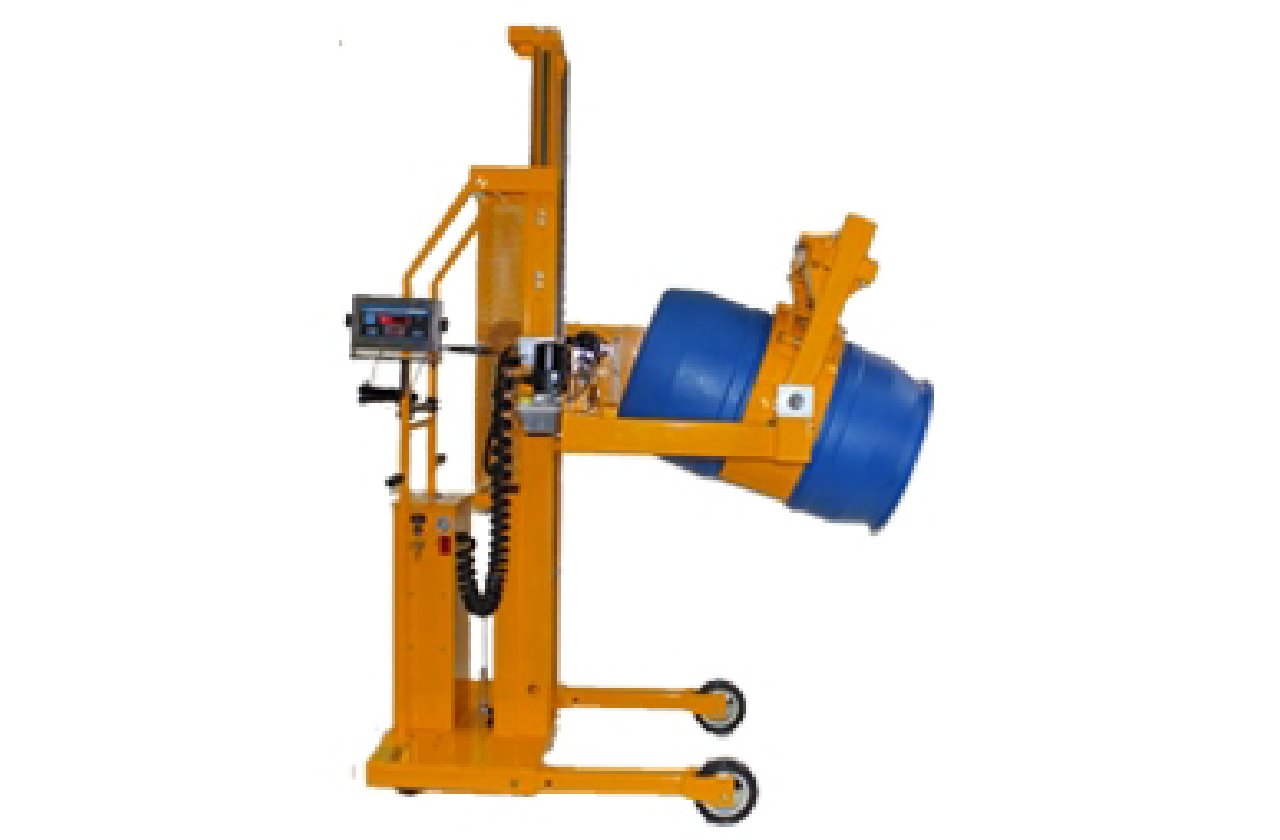 Dimensions. 34.5″ width x adjustable length according to capacity x-height determined by the size of single or two stage mast.
Gripping Mechanism. Single Stage masts with side rotating clamps are available in capacities up to 1200 lb/545 kg
Movement Lift Heights to the bottom of the drum in vertical position vary from 48″/1219 mm to 144″/3656 mm depending on your requirements.
Weight Capacity. 200 lb/90 kg to 1,000 lb/454 kg by means of an adjustable leg feature
Design For Lifting and moving drums weighing up to 1,000 lbs.
Controls. Push Buttons
Safety Features Built-in safety feature controls prevent accidental release of the drum
Number of Users. 1 User
Projects
Video
Resources
A Guide to Workplace Musculoskeletal Disorders
We offer a huge selection of products and quick quotes for what you're looking for
Give us a call. Our friendly customer service staff are on hand to help you.