Stainless Steel Electric Power Tugger SM100+
The SmartMover pedestrian operated tug is a versatile machine for moving loads in many different manufacturing processes. This tugger is frequently used in environments that require a specific level of cleanliness or where the machine needs to be corrosion resistant. For this reason, the SmartMover is also available in 316-grade stainless steel as the SM100+ SS.
This tugger is often used by food processing and pharmaceutical companies to remove the risk of injury caused by manual handling of heavy loads. The SmartMover is a compact machine that can pull loads up to 2,600 lbs making it ideal for moving trolleys and mixing vessels in confined spaces that would otherwise be moved by hand.
A range of wheeled loads weighing up to 360,000kg can be moved safely and effectively with the help of MasterMover's high-quality electric tugs and tows.
Our industry-leading selection of small, battery-operated motorised tuggers will increase operational effectiveness, decrease manual handling, and simplify your procedures.
Specifications/Features
Projects
Video
Resources
Specifications/Features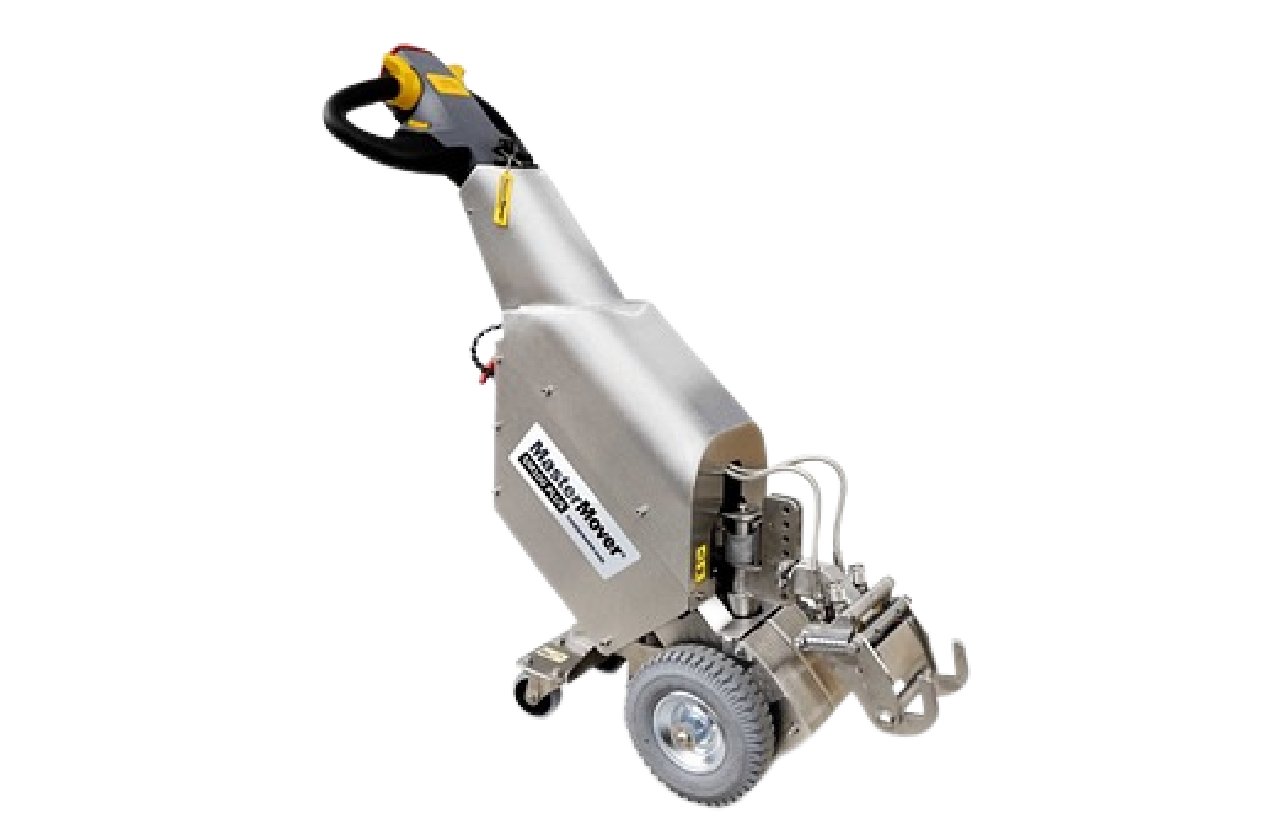 Options N/A
Key Features All models are highly reliable, compact and easy to operate.
Movement Electric with Interchangeable 22Ah 24V Battery Pack
Weight Capacity. 2,600 lbs
Design For. Reducing manual handling, improving safety and to move a variety of different products.
Controller Type. 110 DC Permanent
Safety Features

Emergency stop button.
Anti-crush button.
Warning Horn

Number of Users. 1 User
Projects
Video
Resources
A Guide to Workplace Musculoskeletal Disorders
We offer a huge selection of products and quick quotes for what you're looking for
Give us a call. Our friendly customer service staff are on hand to help you.