Vertical-Lift Drum Pourers
The Vertical-Lift Drum Pourers are the ultimate solution for lifting, moving, and precisely controlling the dispensing of your drums, reaching impressive heights of up to 106 inches.
With these drum handling units, you have the power and versatility to lift and tilt drums, ensuring optimal pouring angles. Gain complete control over the lifting height and pouring angle, allowing for precise and efficient drum dispensing operations. Whether you need to transfer liquids, chemicals, or other materials from drums, the Vertical-Lift Drum Pourers provide the strength and flexibility to streamline your processes and enhance productivity.
benefits of vertical-lift drum handlers
Efficiently lift, move, and pour drums up to 106 inches high with precise control. Streamline operations, reduce manual effort, and ensure accurate dispensing for improved productivity and safety.
Specifications/Features
Projects
Video
Resources
Specifications/Features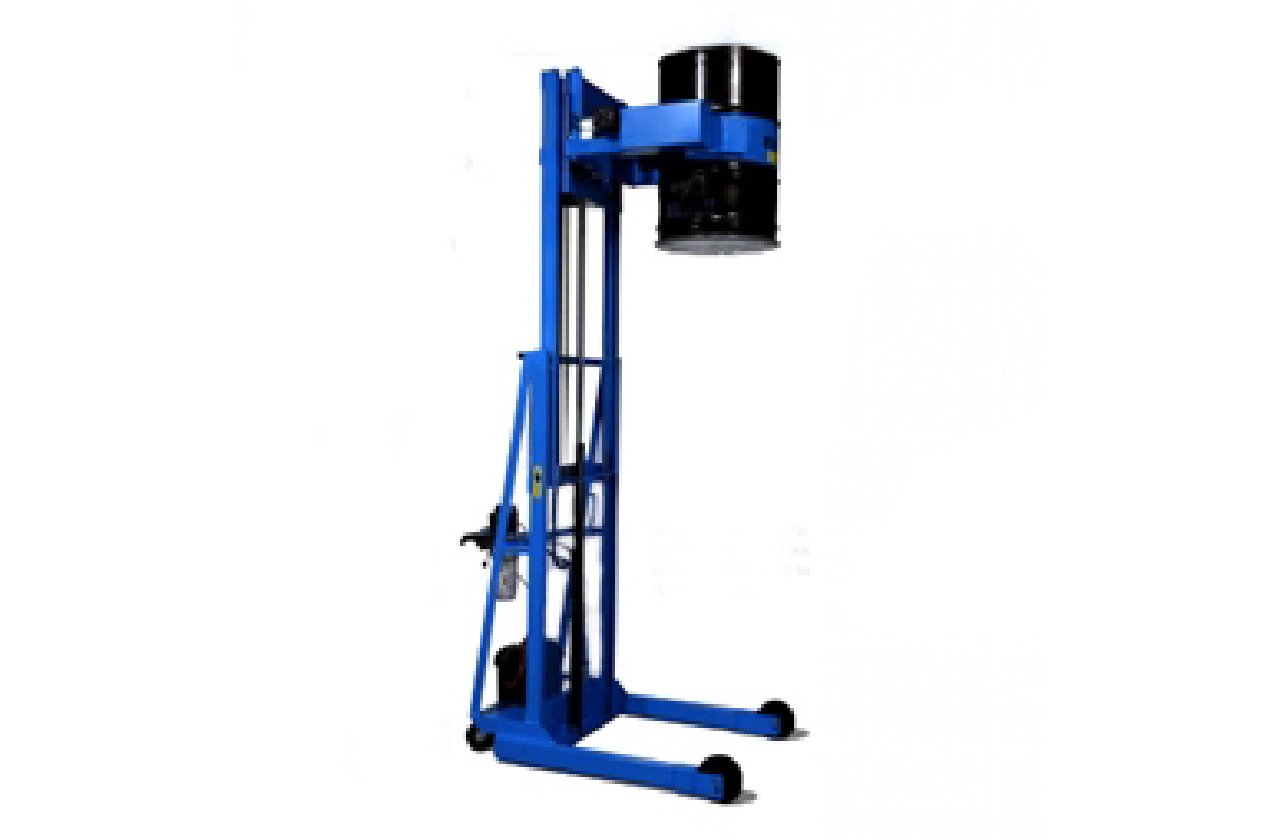 Dimensions. 57.5″ L x 40.25″ W x 130″ H
Drum Handling. Outside diameter clamp with the ability to lift drums 106″ high
Movement This drum handling unit series also offers models with spark resistant parts and 360-degree tilt control in either direction
Accessories. A T-Type Scale and a N-Type Scale. A T-Type Scale is spark resistant for hazardous areas and a N-Type scale is an economical general purpose instrument
Design For Lifting, tilting, draining and moving drums
Controls. Push Buttons
Safety Features Built-in safety feature controls prevent accidental release of the drum
Number of Users. 1 User
Projects
Video
Resources
A Guide to Workplace Musculoskeletal Disorders
We offer a huge selection of products and quick quotes for what you're looking for
Give us a call. Our friendly customer service staff are on hand to help you.