EasyLift Counterbalanced Drum Transporters
The EasyLift Counterbalanced Drum Transporters offer unmatched versatility in drum handling. By eliminating legs and incorporating a compensated counterweight, this innovative unit excels at placing drums in various locations.
It effortlessly fits drums into cabinets, under air piston pumps, and on the sides of pallets, scales, or containment pallets. With its adaptable design, it ensures seamless drum placement even when the corner of the pallet is not accessible. Simplify your drum handling tasks with this reliable and efficient solution.
benefits of EasyLift Counterbalanced Drum Transporter
The EasyLift Counterbalanced Drum Transporter offers versatile drum handling with no legs and a compensated counterweight. Ideal for tight spaces, it ensures easy placement of drums in cabinets, under pumps, and on pallets. Simplify your operations and improve efficiency with this innovative solution.
Specifications/Features
Projects
Video
Resources
Specifications/Features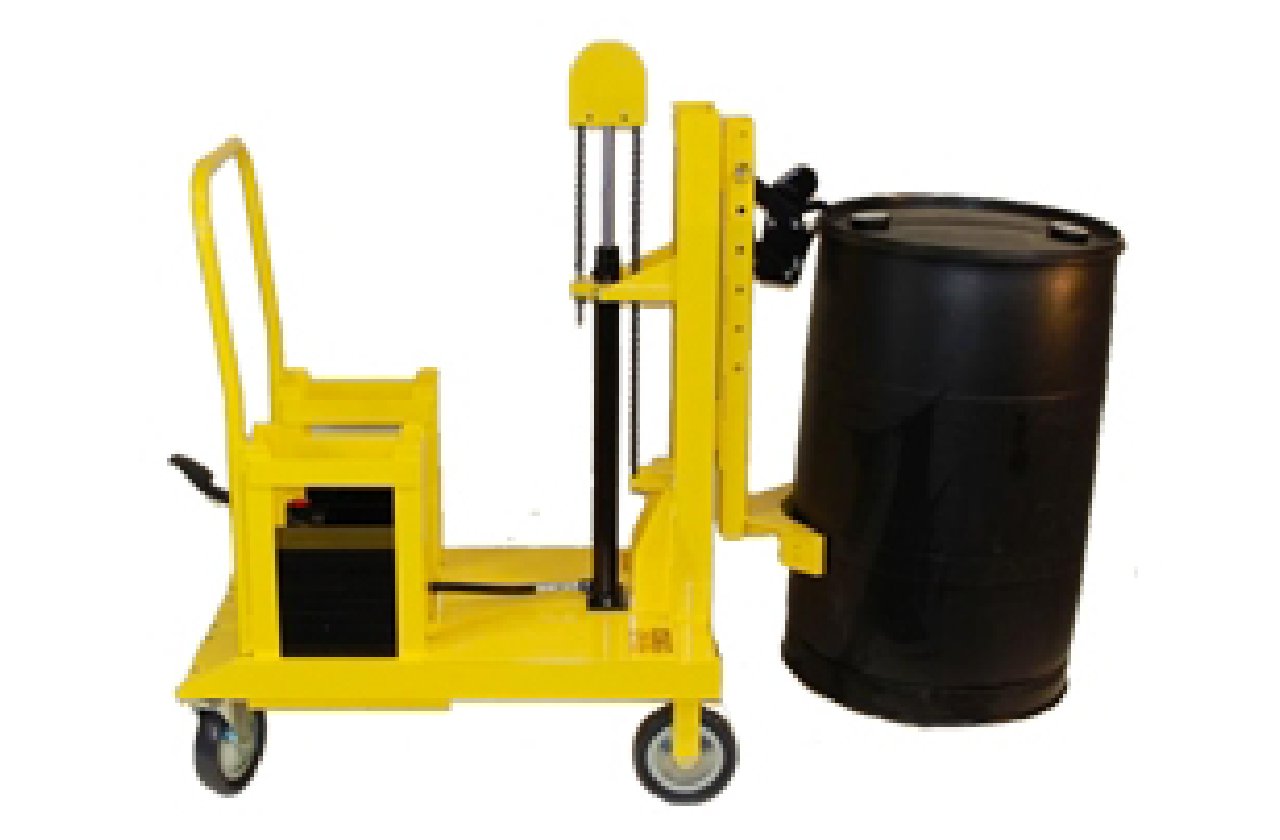 Dimensions. 40″ L x 24″ W x 48.75″ H
Drum Handling. With a standard foot pump you will be able to lift and elevate drums 1.5" per stroke of the foot pedal.
Movement This unit is also available with DC, AC, Air over hydraulic or pneumatic power lift
Weight Capacity. 800 lbs capacity
Design For Lifting and moving drums weighing up to 800 lbs.
Controls. Push Buttons
Safety Features Built-in safety feature controls prevent accidental release of the drum
Number of Users. 1 User
Projects
Video
Resources
A Guide to Workplace Musculoskeletal Disorders
We offer a huge selection of products and quick quotes for what you're looking for
Give us a call. Our friendly customer service staff are on hand to help you.