Product
Clamp End Effector
Function
Ergonomic End Effector
This factory decided that it needed a faster more effective way to move around delicate, but heavy parts. Which is why they decided to purchase a clamp end effector.
We provided a local cellphone manufacturer with a custom mobile solution. Our solution lifts and transfers a 120lb cellular test unit, eliminating employee fatigue and injury.
With this clamp end effector, they have been able to decrease the amount of time it takes to move products and parts around this factory.
With a 150 lb capacity, this end effector is perfect for all of this company's specialized lifting requirements. This system meets or exceeds OSHA, OHSA and MOL Construction Regulation 213.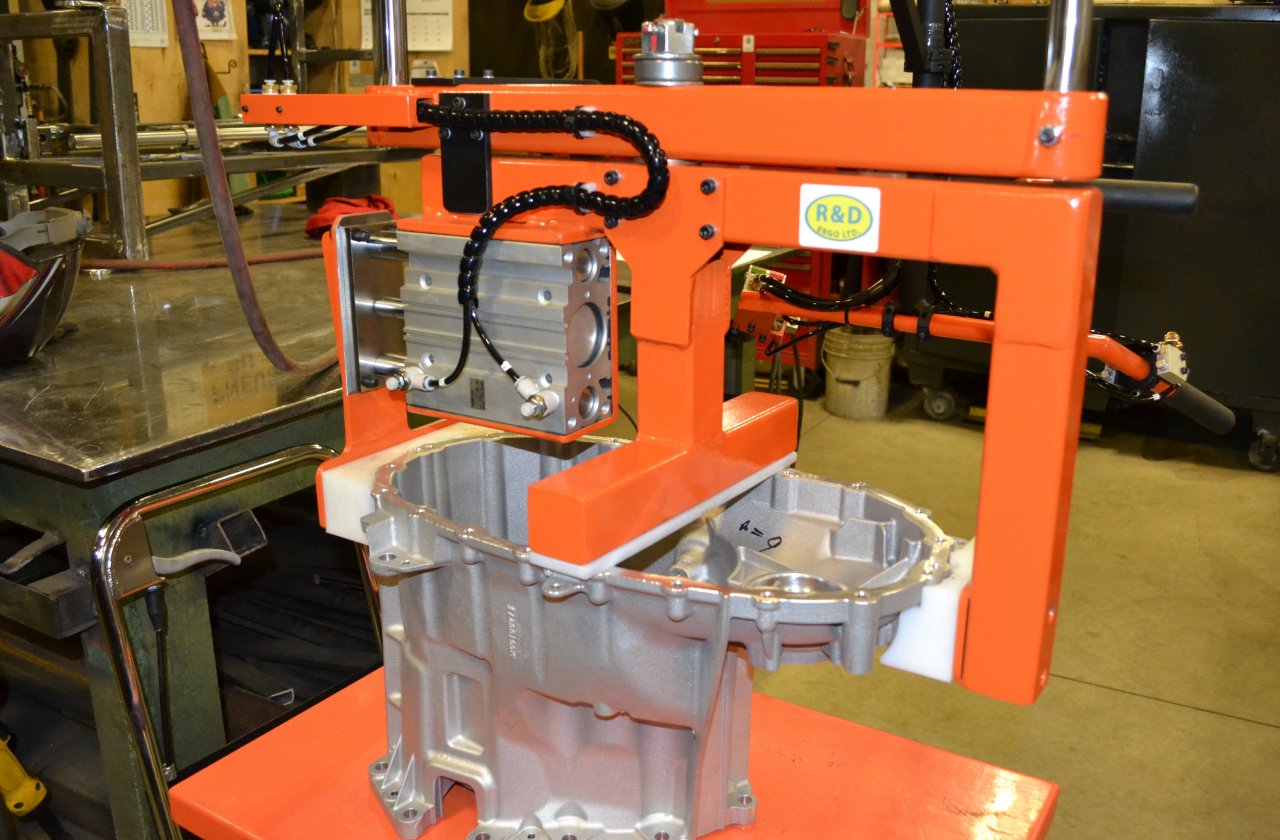 This pneumatic lifting device has a power clamp and power lift, in addition to having the ability to manually rotate 180 degrees.
View Project
We offer a huge selection of products and quick quotes for what you're looking for.
Give us a call. Our friendly customer service staff are on hand and ready to help you.