Printing & Converting
Having worked with many printing and converting companies, we are familiar with the challenges these companies face in maintaining a safe and productive workforce. Which is why we take a collaborative approach to designing, manufacturing and installing reliable and proven systems.
Outfitted as needed with modular parts, our material handling equipment can be configured to perform your specific tasks, offering you the adaptability to safely handle changing environments in the printing and converting industry.
Contact us today to learn more about how our printing and converting material handling solutions will help save you money and increase efficiency.
Some of our Recommend Solutions Include: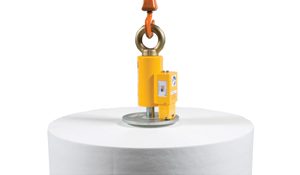 Hoist based roll handlers mount to a hoist system to provide a wide range of placement and turning options.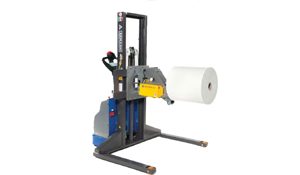 Portable roll handlers provide a virtually unlimited range of handling options and make handling and moving rolls and reels of material around a facility safe and easy.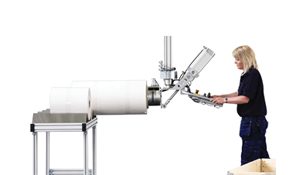 R&D Ergo Ltd. specializes in designing custom equipment tailored to the handling application to ensure optimal operation, capacity and safety.

Work-Related Musculoskeletal Disorders >
Benefits of Implementing an Ergonomic Solution >