Designed in order to last, the IP65 Rated CartMover is constructed of stainless steel. With an internal "fender" around the drive roller in order to deflect any splash up and a sealed speed control housing and handlebar, you won't have to worry about any moisture reaching the delicate parts stored within these sensitive areas of the equipment. In addition to the already stated features, this electric cart lifter also has a duty rated motor and gearbox.
These CartMovers are equipped with a wide variety of pre-engineered custom hitches, which can connect securely to many cars, vehicles, bins or other wheeled loads. To see for yourself how the CartMover`s mobility, ease of use and overall design is able to improve safety and productivity we have a demo program which will allow you to see firsthand the benefits of a CartMover; we will ship a CartMover to your location for a limited time for you to try, but with no obligation to buy.
Designed for capacities ranging anywhere from 100 bbs to 20,000 lbs. This CartMover is constructed from stainless steel.
Specifications
Projects
Video
Resources
Specifications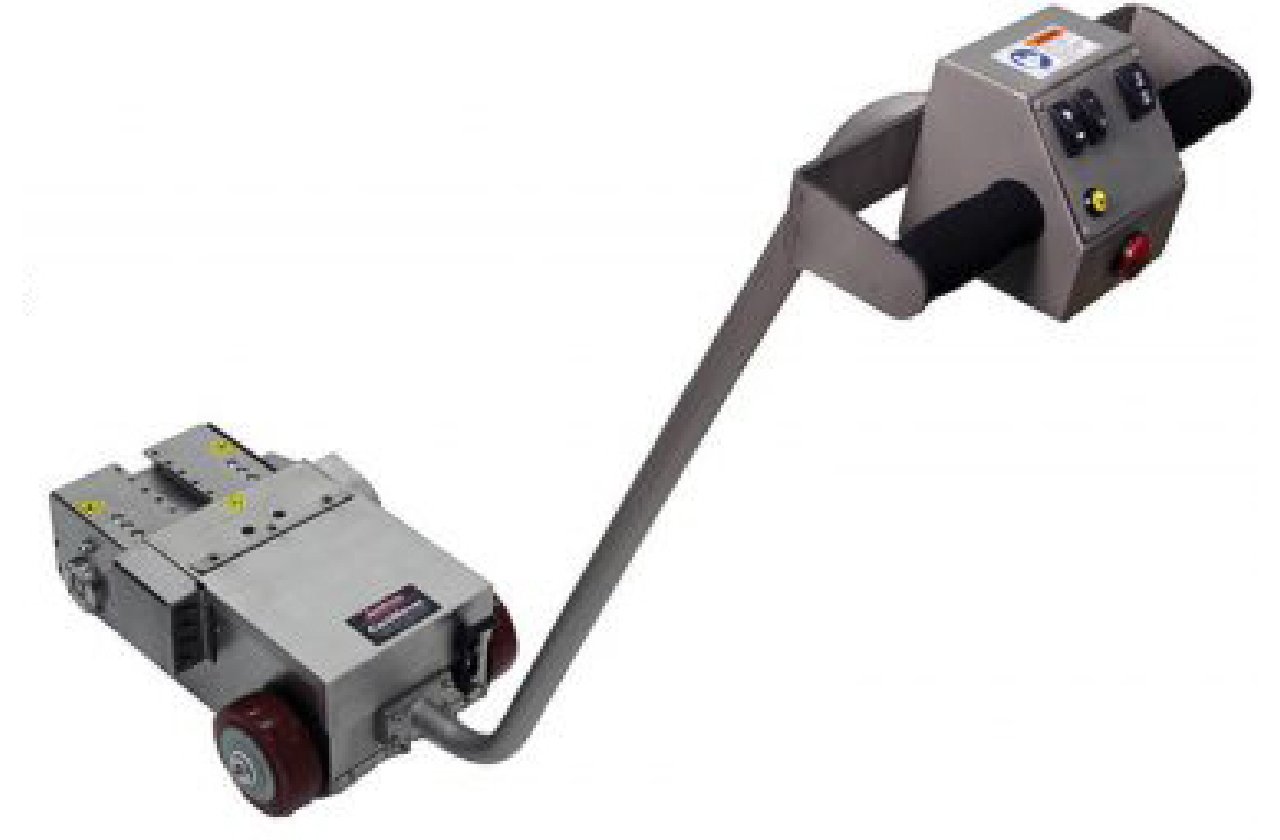 Capacity: 5 tons (SD and IP65)
24v rechargeable NiCAD Battery
Push/Pull Speed: 209 fpm max (2.4 mph)
Rugged welded frame construction
Variable Speed Wig Wag or twist grip throttle available
"Belly Button" Emergency Stop Switch
Projects
Video
Resources
A Guide to Workplace Musculoskeletal Disorders
We offer a huge selection of products and quick quotes for what you're looking for
Give us a call. Our friendly customer service staff are on hand to help you.