EZ Loaders Lift Tables provide a convenient and reliable solution for lifting and transporting heavy loads. With their user-friendly design and sturdy construction, these lift tables offer effortless loading and unloading, enhancing efficiency and reducing the risk of injuries.
The EZ Loader SS is designed as a self-levelling pallet positioner and pallet leveller and has the ability to lift up to 4,000 lbs. This lift table has a variety of different features including capacity adjustment without requiring a change in air pressure and a captive air system in order to eliminate the use of mechanical springs. In addition, this lift table comes with an integrated turntable top in order to ensure enhanced ergonomics when in use.
What are the Benefits of a Lift Table?
These ergonomic systems are designed to help you optimize your workforce and in time can help you to lower costs through preventing injuries and increasing worker efficiency.
Specifications/Features
Projects
Video
Resources
Specifications/Features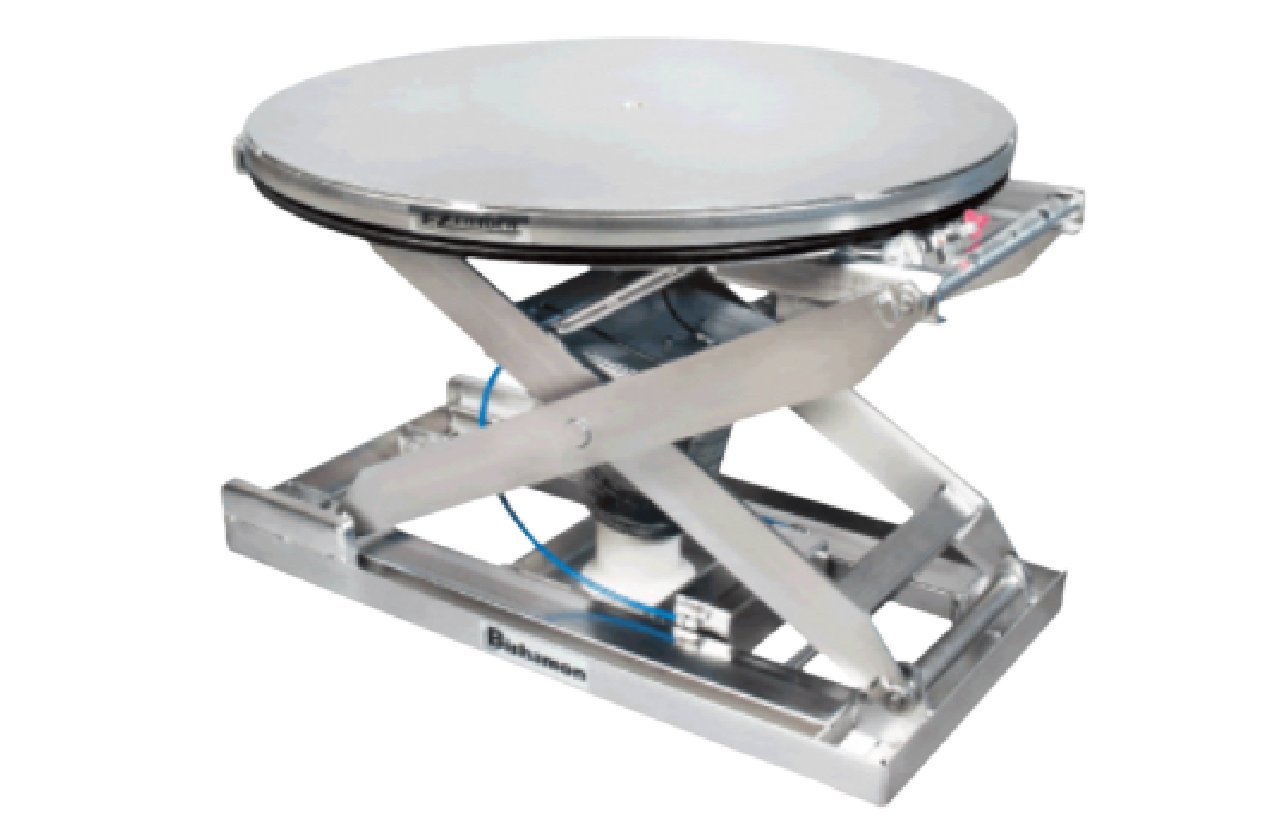 Travel. 20 in
Capacity. 4,000 lbs
Capacity Range Minimum. 250 lbs
Capacity Range Maximum. 3,500 lbs
Rotator Ring Height Lowered. 10.5 in
Rotator Ring Height Raised. 30.5 in
Approx Ship Weight. 500 lbs
Number of Users. 1 User
Projects
Video
Resources
A Guide to Workplace Musculoskeletal Disorders
We offer a huge selection of products and quick quotes for what you're looking for
Give us a call. Our friendly customer service staff are on hand to help you.