Stainless Steel Hydra-Lift Karriers
The Stainless Steel Hydra-Lift Karriers offer exceptional capabilities in lifting, moving, and pouring 55-gallon drums weighing up to 800 pounds effortlessly. With this drum handling unit, you can accomplish all these tasks and more with ease.
Designed with a robust welded rectangular type 304 stainless steel tube framework, our Stainless Steel Hydra-Lift Karriers ensure durability and reliability in demanding environments. The heavy-duty hydraulic ram, equipped with a built-in flow control mechanism, enables a consistent and controlled speed of descent, even when handling the heaviest drums. Experience efficient and dependable drum handling with our Stainless Steel Hydra-Lift Karriers.
Mobile Lift Karriers securely transport drums upright, prevent spills, and enable mixing and draining. They enhance safety, productivity, and ease of handling in various industrial applications.
Specifications/Features
Projects
Video
Resources
Specifications/Features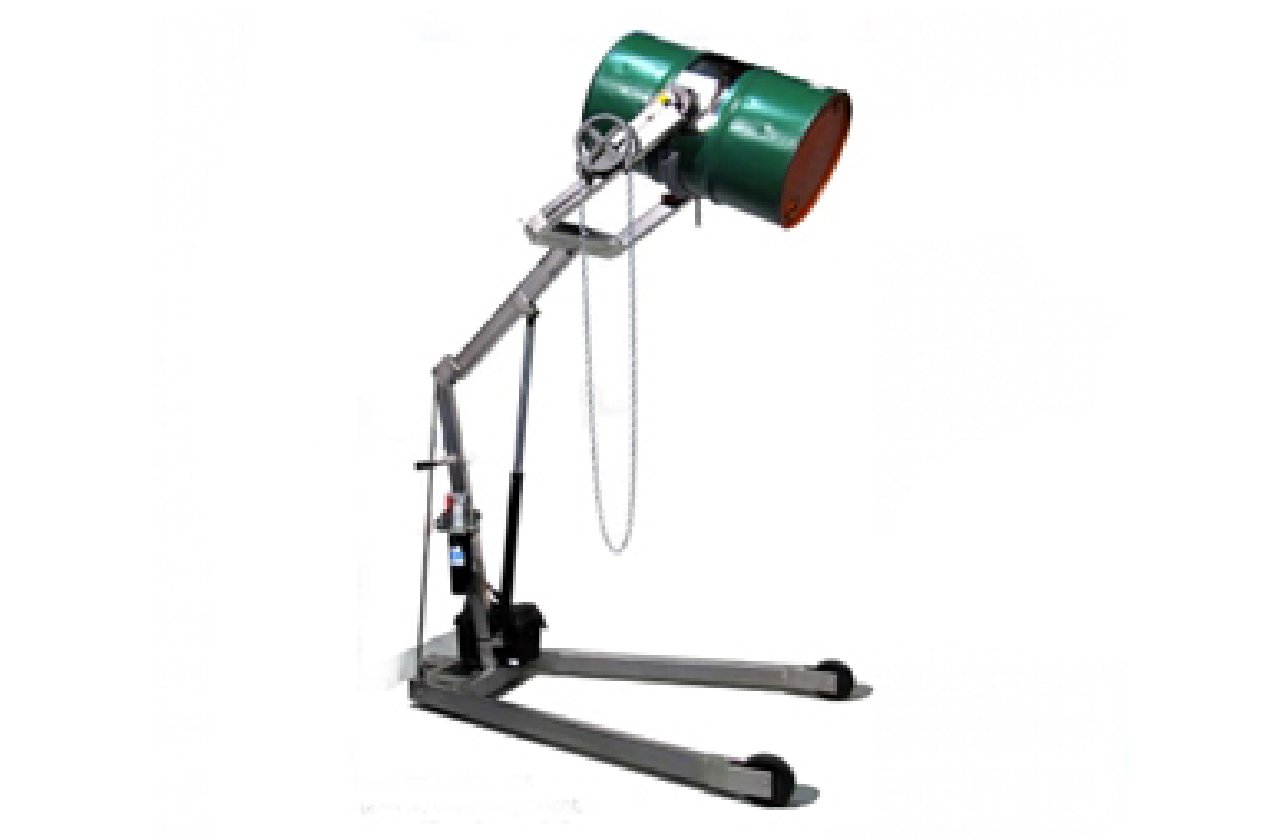 Pouring Height. Model 400A-72SS has a maximum pouring height of 72 inches and Model 400A-96SS has a maximum pouring height of 96 inches
Drum Handling. Outside Diameter Clamp
Power Options. Options include Electric Powered Lift, Air Powered Lift and Battery Powered Lift
Weight Capacity. 1,500 lbs capacity for full drums and a 800 lbs capacity for half-full drums.
Design For Lifting and moving drums weighing up to 1,500 lbs.
Controls. Manual tilt and power lift and tilt options available
Safety Features Built-in safety feature controls prevent accidental release of the drum
Number of Users. 1 User
Projects
Video
Resources
A Guide to Workplace Musculoskeletal Disorders
We offer a huge selection of products and quick quotes for what you're looking for
Give us a call. Our friendly customer service staff are on hand to help you.